Realme 7i is launched on December 15, 2020 in Pakistan
Debut of Realme 7 series in Pakistan:
In the early November 2020, the Chinese Company Realme introduced the new Realme 7 series in Pakistan. Realme 7 pro was the first edition of the Realme series introduced in Pakistan. Spectators really appreciated Realme 7 pro because of its elegant look and good features.
Realme 7i in Pakistan:
The new Realme smartphone, Realme 7i is launched on 15th December 2020 in Pakistan. Globally Realme 7i is available in 3 different memory card configurations In Pakistan Realme7i with the highest end 8GB+128 GB is being launched. Following are the specs: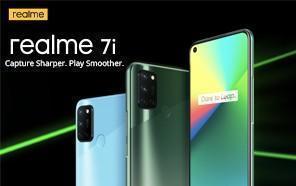 Price of Realme 7i in Pakistan:
starts from Rs 39,999
Looks and Feel:
Realme 7i have a 6.5" LCD screen with a standard 720P resolution with a smooth 90Hz high refresh rate. From the front you will see Punched O-shaped hole in the corner of the front panel. For the Audio output it is like other smartphones either from generic mono speaker or onboard 3.5 mm headphone jack.
At the back of the mob, you will have Four Cameras and a coin shaped fingerprint scanner. The cameras are featured on a box shaped camera plate This gives the Realme 7i a plain gradient finish.
Camera for pictures and selfies:
Out of four cameras in this latest Realme 7i, one has a 64MP wide unit, second camera have an 8MP wide angle sensor. Plus, the last 2 cameras have extra 2MP lenses. This gives a more powerful camera array to Realme7i.
For the selfies, you get a 16MP camera. Because of these features, Realme 7i have properties of night filters, 119-degree Ultra-Wide Mode, HDR mode, Super Nightscape and lastly Chroma Boost.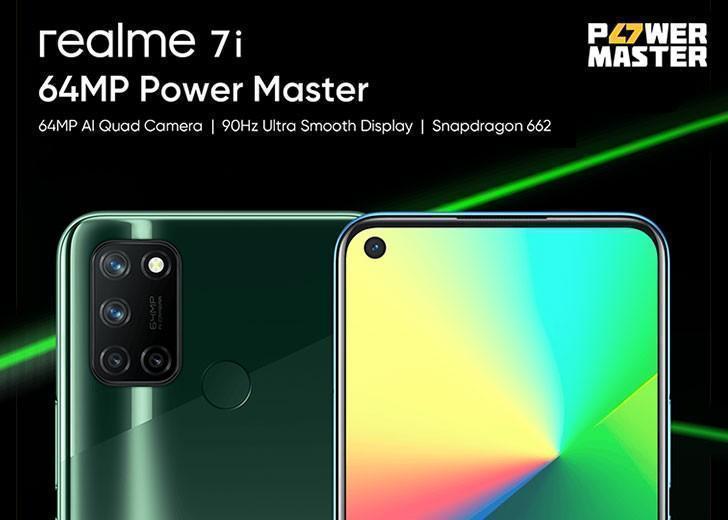 Battery and built-in chip processor:
Realme 7i has a Qualcomm Snapdragon 662 chip (latest one introduced recently) with a 5000 mAh massive battery with 18W fast charging support. This gives you seamless Gaming. Altogether this new Realme 7i mobile is multitasking with it 8GB memory and wide-angle photography features.
Different colors available:
This low budget mobile with many great features comes with two unique shades: Aurora Green and Polar Blue.
Realme 7i series has made it hard to resist with its wide range camera features, fastest processor and beautiful shades.