Chinese automaker Dongfeng Motor Co. Ltd under the Dongfeng Sokon (DSFK) sub brand since 2016 is introducing a new more compact crossover SUV Glory 580 in Pakistan on 20th December 2020.
Debut of DFSK in Pakistan:
In 2019, DFSK Glory 580 together with Regal motors debuted in Pakistan. Glory 580 has a very restrained body tone design presenting a seven-seater SUV which ensures safety and comfort is available in Pakistan in three trim: Elite, Comfort, and Luxury.
Glory 580 pro 2020 features: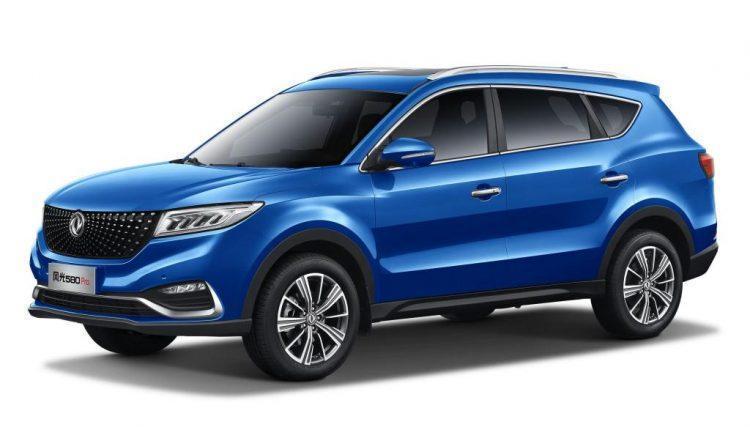 After 2019 SUV Glory 580 in Pakistan which has gained our trust, DFSK will be introducing new SUV Glory 580 pro in Pakistan on 20th December 2020. This luxurious SUV has following features:
Engine: 1.5L Turbo engine providing 147 hp.
Price: Rs 4.4 million, book in advance with Rs.1.5 million.
External features:
The company has made many designs changes in this new Glory 580 pro, it has a comparatively roundish Daytime Running lamp (DRLS) with projector headlamps. It has newly installed fog lamps and parking sensors with chrome grill and parking camera ensuring proper and safe parking. A new addition of LED parking lights gives this SUV a more luxurious look. Alloy wheels design and size have also been increased to 18 inch. Side view mirrors has camera and indicators
At the back, the company has added LED rear lights with rear parking sensors, dual rectangular exhaust, shark fin antenna, high mount brake lamp.
Key remote:
Additional features in the key remote are that the side mirrors and windows will automatically close by pressing the lock button longer.
Internal features:
Glory 580 pro have a very sophisticated and elegant interior design such as its Power seats. The driving seat have usual window control, door lock, window lock buttons and below steering wheel tailgate and headlights height control buttons. The seats are very spacious with ample headroom but on the very last seats only 2 minors can be seated.
The trunk space is very decent and can be increased by folding last two seats. The trunk has camera and power tailgate plus boot separator, tool kit and a spare tire.
Steering, Meter screen, Infotainment System and AC: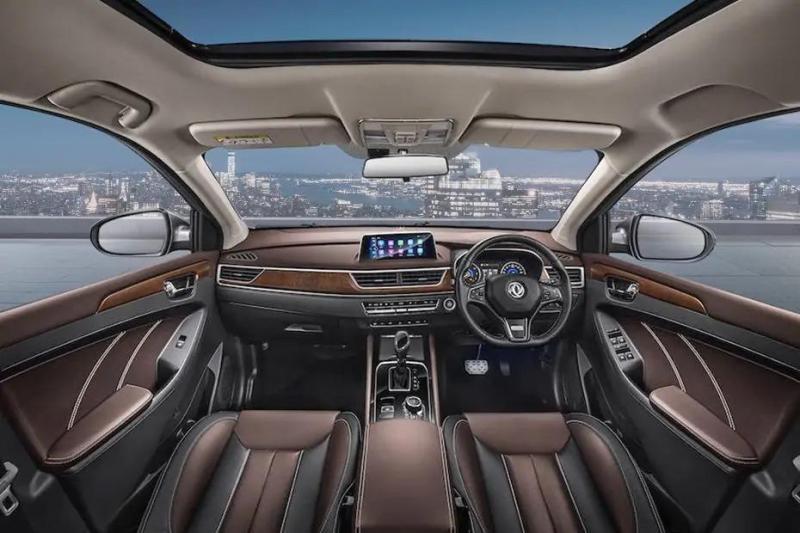 The steering of Glory 580 pro has many features on it such as cruise control, car menu, volume, control buttons, infotainment controls, phone call.
Meter screen has digital and analog speedometer, RPM meter, external temperature, range, and fuel average. Furthermore, it also has hot and cold features along with tire pressure monitor, brightness meter and mileage.
In DFSK Glory 580 pro has a floating infotainment system with addition to digital climate control system. Underneath this is AC system. There is also access of 360 cameras from the console. Installment of DVR camera in the windscreen is also an additional feature.
Console has tracking, navigation and parking sensors button with 12V charging slot storage space under the console. Central console has CVT Tiptronic transmission.
Safety and luxurious features:
DFSK Glory 580 pro has 4 airbags (driving and passenger side plus two are in front seats)
The Panoramic sunroof is the most luxurious feature of Glory 580 pro.