Saleem Mairaj is a legendry star of the showbiz industry who has given various extraordinary dramas to the world. His outclass acting bring shine to his onscreen characters. Like many other talented actors, he also made his entry in acting with theatre where he polished his acting skills.
After serving in theatre he stepped into the showbiz world and started appearing in different dramas and movies. Saleem Mairaj has come a long way all with his hard work, dedication. He has also received different awards for his impeccable acting skills.
Let's have a detailed biography of Saleem Mairaj to know more about this talented star and how he entered the industry.
Saleem Mairaj Biography
Saleem is a young and extremely talented Pakistani actor who despite coming in the side roles has the ability to shine on the small screen. He has done every kind of role till now including positive and negative. From being a theatre actor to coming on the big screen, he has ruled the showbiz industry and is still ruling.
Since the 1990s, he is appearing on the screens and has made millions of fans with his outstanding acting. He is also a  great comic actor who is blessed with perfect comic timing. His interest in acting and showbiz made him enter the showbiz world at an early age.
Saleem Mairaj date of Birth
On 23rd January 1975, this talented actor came into being in Karachi. Who knew that he is going to be a big star in the future.
Saleem Mairaj Family
Like other talented stars, he has achieved everything on his own without any family links. He is the only one associated with this field for a long time. Saleem got married to Faiza who is a housewife. The couple is blessed with 3 children.
Saleem Mairaj Education
He is an educated actor who despite being a fantastic star has no education in acting. He holds a degree of the bachelor that he obtained from college in Karachi.
Career in Showbiz
His entry in showbiz was not at all pre-planned. It all happened when he trained himself as a theatre actor. Saleem Mairaj is not at all thirsty for fame. The only goal he has is to deliver his best performance that totally reflects in his work. The way he performs his every role is brilliant and worth appreciating.
After performing in theatre for a few years, he finally made his small-screen debut with the PTV and started giving amazing performances one after another. Unfortunately, he got fame by serving in the industry for many years. There is a long list of his blockbuster serials where he gave the best performance.
From Rangreza to Pul Sirat to Alif, there is not a single role that he didn't do wholeheartedly. He has also been a part of various movies including Josh, Na Maloom Afraad and many others. Recently, he gave a memorable performance in the superhit serial Pehli Si Mohabbat.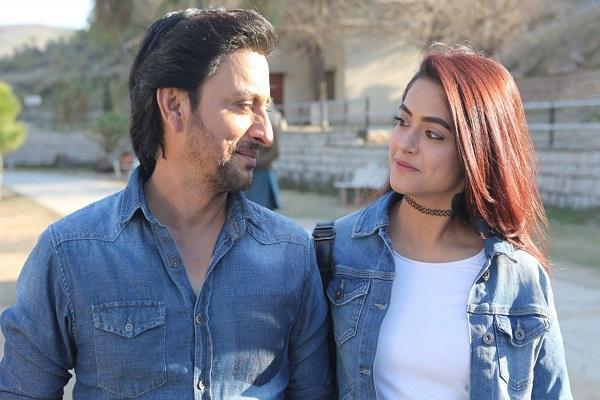 Saleem Mairaj List of Dramas
Phir Wohi Mohabbat
Rangreeza
Gul-e-Rana
Mera Yaar Mila de
Ishq Nachya
Mann Mayal
Sarkar Sahab
Love Mein Twist
Saaya
Rastay Dil Ke
Sarkar Sahab
Qutubuddins
Pul Siraat
Masub Ki Dillagi
Umm-e-Kalsoom
Khandan-e-Shuglia
Mann Mayal
Colony 52
Yaar-e-Bewafa
Mere Angnai Mein
Laal Mai
Alif
Noor-e-Zindagi
Pehli Si Mohabbat
Saleem Mairaj List of movies
Zibahkhana
Small Voices
Kataksha
Laal
Heer Maan Ja
Sawan
Rangreza
Actor in Law
Lafangey Chapter 1
Chillar Force
Pari
Two+Two
Josh: Independence through Unity
Na Maloom Afraad
Dho Dala: The Sin Washer
Raasta
Saleem Mairaj is an actor who should be more praised because of the versatility he brings into his character.