Its All About Accidentally Leakage of Samsung Galaxy Note9 Promo Video…!
Samsung introduced many new smartphones in 2018 for its customers. All these smartphones are consist of with high quality features and results. A new flagship smartphone by Samsung is going to introduced in just a few days named Samsung Galaxy Note9. This new smartphone would be launched on 9th August 2018 less than a week left. As it is not yet launched the introductory video of Samsung Galaxy Note9 has been uploaded by Samsung accidentally. A full video about the main features of Samsung Galaxy Note9 has been published accidentally by Samsung.
All about Samsung Galaxy Note9 Video Leakage
There is only few days are remaining in the launching of Galaxy Note9 Smartphone as it will be launched on 9th August 2018. But a mishap is happening that the promo video of this smartphone has been leaked on YouTube. A full video of device's features uploaded on YouTube by Samsung New Zealand.
Samsung Galaxy Note9 Video Details
In the accidentally leaked video the company told about the updated S Pen and its high functionality features. The main features as expandable storage and full day battery life has shown of Galaxy Note9. The S Pen in in Yellow Color and the smartphone itself is in Coral Blue Color.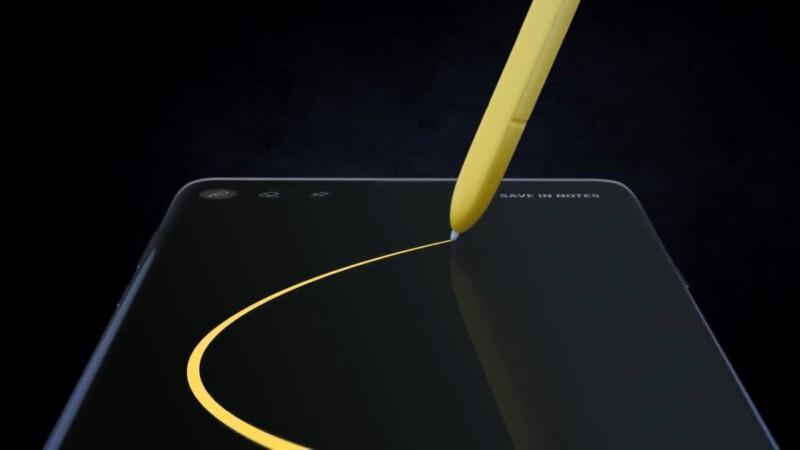 The Samsung Galaxy Note9 is made up of metal and glass just like its predecessor. The power button will be located on right-hand side of the device, while the volume up, volume down, and Bixby buttons will be located on the left.
Samsung Galaxy Note9 has a large QHD+ Super AMOLED Infinity display. Android 8.1 Oreo would pre-installed in Galaxy Note9 with Samsung's custom UI.
Storage & Battery Details
In this video the storage of Samsung Galaxy Note9 is also described as it has a bigger storage option i.e. One Terabyte. A much bigger storage capacity has in this smartphone of 1 Terabyte that could be expended more. It not means that the internal memory is 1 terabyte but it means that the beefed-up model will boast 512GB of storage and support for 500GB microSD cards.
On the other hand the full day battery life is also very high as it is 4000 mAh. The battery time is good this time for the fans of Samsung Galaxy Note9.
Related Article|Samsung Galaxy Note 9 Releasing Date (Design and Features)