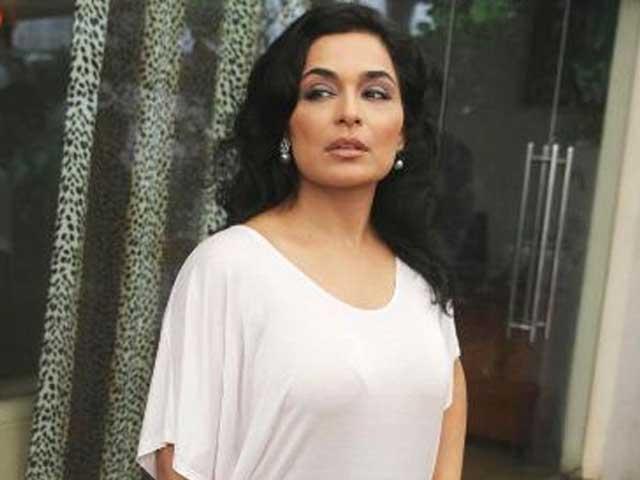 Pakistan's famed artist Meera is known for its scandals throughout her acting/modeling career, from mms s** scandal with Captain Naveed to muckraking case of double marriage, she has been living a controversial life! But today we are not here to talk about the rumors of her affairs with Indian celebs or funny English interviews, but yesterday on 4th of May, Meera has shared breaking news of leaving Pakistan permanently.
Talking to private news reporters and posting the tweet on 3rd of May, she has unveiled the decision of moving from Pakistan; Meera has informed her fans and media that she is leaving Pakistan in upcoming days for settling in US forever. Meera said:  "I am moving move to America or Canada permanently in a few days," And added "I will be in touch with my fans through Twitter."
However, Meera has not disclosed the reason of moving to US. But she remarked: "I will soon share the reason for leaving Pakistan with my fans soon."
Bashed by media and her fans all the time for funny English statements, Meera claimed that she has green passports of both America and Canada. Leaving the limelight, Pakistan's controversial celeb is all set to leave for Los Angeles, California in the United States, without narrating the actual purpose and reason, which will be disclosed soon from her! We wish her happy life there, although she has not decided to leave the entertainment industry completely.
Also Read: Top 5 Most Sensational Controversial Celebs of Pakistan