Bata, Service, Metro Shoes Sale 2018 for Eid
Eid is on the way and everyone is trying to get the best one outfit as well as footwear for this special event. When you have done with your clothing and accessories shopping, then it's time for footwear shopping. Amazing Shoes sale 2018 for Eid is really something that forces you to buy one for you. Grab your matching shoes, sandals, heels and flats from many major brands such as Bata, Service, Metro. They are providing a reasonable amount of discount on all the shoes for men, women, and ladies. Don't waste your time and get the best ever footwear right now.
Shoes Sale 2018 for Eid:
The reasonable up to 50% is offered on many shoes by brands like Bata, Service, and Metro. Hurry up, as the offer is valid till Chand Raat.
1. Bata Shoes:
Bata is the name of quality and excellence. They are serving the people of Pakistan for many years and they are considered the number one shoe brand of country. To make this special event even more special, Bata announced a remarkable 15% off on all the footwear. The amazing sale is applicable to the following categories;
Men Sneakers.
Sandals for men.
Kids sandals and shoes.
Ladies puppies.
Joggers for men.
Men shoes.
2. Service:
This time, services disappoint us as they don't offer any special discount on ladies' stuff. The sale is offered on a few selected number products for men. Furthermore, the kids and ladies stuff is available in the Eid collection but not in the Eid festive sale. All the shoes are available on Rupees 3,499. The sale is applicable to the following men shoes;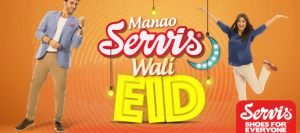 Men Black Shoes.
Brown Classy Lace Shoes.
Lace Less Black Shoes.
Black Lace Shoes.
3. Metro Shoes:
Metro Shoes is offering a special discount on all the shoes as well as on accessories. Moreover, the sale is applicable to clothes, bags, shoes, and prets. All the products are available at flat 50% discount. The shoe collection available for sale are;
Men Shows.
Men Sleeper.
Kids Flat.
Sandals for Kids.
Ladies Heels.
Women Sole Shoes.
Casual and Normal Heels.
Related Article | Special Discounted Eid Sale 2018 at Gul Ahmed, Warda, Diners, Chenone