Book Daewoo Tickets Online with Daewoo Website and App
Daewoo is a renowned transportation company in Pakistan working since 1997. They introduced the bus and the cab services for its customers to travel along the whole country. Booking a ticket for this is a hassle work as you physically have to go to the booking office. To facilitate the customers, Daewoo has introduced online booking of the tickets. Book Daewoo Tickets Online and have a pleasant journey.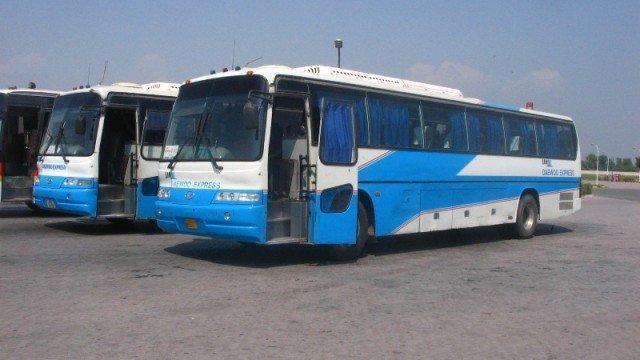 Book Daewoo Tickets Online:
The procedure of how to Book Daewoo Tickets Online is very simple and quite easy. Take a look and book ticket now. if you are the search for the best road transportation service, then it can be proved as number one choice for you.
Procedure:
First of all, go to the official website of the Daewoo and register yourself.
Now, select the desired destination, source, and date.
After that, the complete schedule will be shown. The schedule contains all the available buses along with the time and date.
Then, you can select your desired seat but make sure to check the seat type. Whether it's for ladies and gents.
Later, your seat will be confirmed but you have to enter your personal detail.
Now, select the payment method from the Loyalty, Credit and Prepaid Card. Daewoo has introduced their own loyalty card.
After getting through the above procedure, you can print your ticket.
If you change your mind and want a refund, then it's possible. Visit the site, fill the form and you will be refunded soon.
Daewoo App:
Now you can book Daewoo ticket anywhere at any time with your mobile by using Daewoo App. Moreover, the application has been introduced both for Android and iPhones. The application is available in play store free of cost. The application has the following features;
Book tickets online.
Check schedule.
Know about fares.
The number of the bookings you have.
Copy of your ticket.
The procedure of booking the ticket of the Daewoo bus is same as for the web. One thing is worth mentioning that, you can book ticket only if you are a Daewoo mile. But one can also see all the apps feature but unable to book it. So you have to get register first in the Daewoo to become a Daewoo mile. So, download the app now and have a more modern and secure way to book tickets.
Related Article | How to Book Railway Tickets Online in Pakistan (Step by Step Guide).