An emerging actress and model of Pakistan, Tania Hussain is slowly becoming an important part of the showbiz. Coming from a family where acting and modeling is part of life, Tania has grown up under the shadow of a superstar model. Its only fitting that she will decide to peruse this as a form of career for herself as well.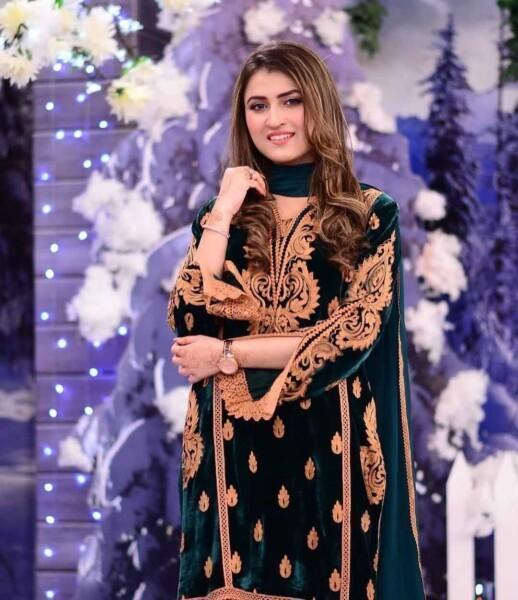 Relatively new and inexperienced, Tania Hussain is a beautiful young woman who is turning heads and making people fall in love with her beauty and grace. So far, she has appeared in a lot of dramas in a supporting role and she has been praised for her acting.
Here we will take a loot at her age, biography and her family.
Biography of Tania Hussain
Age
Tania Hussain was born Tania Amna Hussain on 13th September, 1997 in Lahore, Punjab. She is currently 24 years old now and she is already making a huge name for herself. Her zodiac sign is Virgo. Although born in Lahore, she frequently travels to Karachi to peruse her acting and modeling career. She is 5 feet and 3 inches tall, which makes her a normal heighted girl as compared to Pakistani standards.
Family and Parentage
Tania Hussain belongs to a well-educated and aware family. She is the daughter of famed superstar model and actress Natasha Hussain and Booney. Natasha Hussain is more commonly known as Natty in the industry. Tania has one younger sister called Zara and together they all live in Lahore.
Education
Tania Hussain's family values education above everything. Natasha Hussain and Booney Hussain empower their daughter to educate themselves first and then peruse whatever career they want. While not much has been revealed about her early education, we know that she went abroad to finish her early education. She graduated from University College Lahore in 2019.
Relationship Status
So far, Tania Hussain has remained single and controversy free. She is currently focusing on her modeling and acting career. She says time for relationship will come later in her life as this is the time for her to build her name and work hard. Tania also says that she is quite young, so relationship and marriage will come in her life when she is a little older and more mature.
Becoming an Actress
Tania Hussain came in to the showbiz right after she completed her graduation from University College London. That means her debut year was 2019 and she started her career from a bang and a hit drama serial. So far, she has only appeared in supporting roles and she is gaining a lot of experience doing these roles.
Here is a breakdown of each of her roles in all of her dramas.
| | | |
| --- | --- | --- |
| Drama | Channel | Year |
| Log Kia Kahengay | HUM TV | February 4, 2019 |
| Kashf | HUM TV | April 7, 2020 |
| Taana Baana | HUM TV | April 14, 2021 |
| Rang Mahal | Har Pal Geo | July 24, 201 |
| Parizaad | HUM TV | July 20, 2021 |
All of her dramas have been produced under the banner of MD Productions.