After waiting for years, Saba Qamar has finally made a comeback to the big and small screen after a long time with Kamli. First, she appeared in a movie called Mrs. And Mr. Shameem and now we have a new teaser for her upcoming movie Kamli.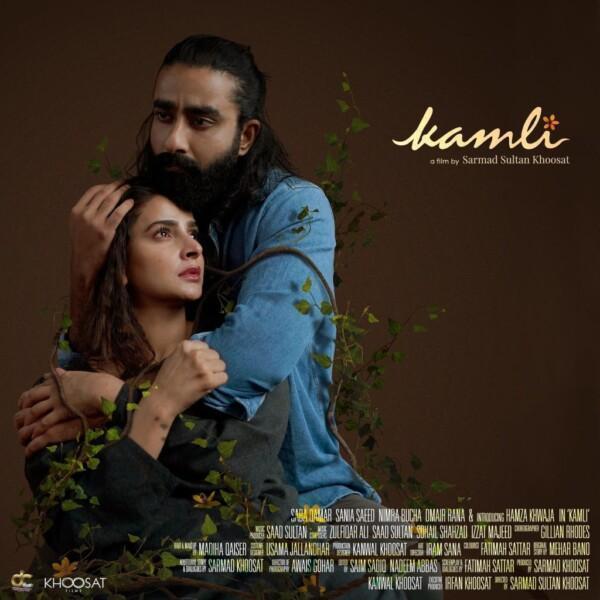 This is not the only movie she is appearing in. Her movie Ghabrana Nahin Hai will be released this Eid ul Fitr and this movie will be released very soon. While we have the first teaser for the movie, the movie is expected to be an instant hit.
Here is everything you need to know about this movie and what you can expect from it.
Cast of the Movie Kamli
The movie Kamli will feature a wholesome cast that is a mixture of new and old. The cast includes some of the biggest names from the industry that include veterans of the industry as well as some new names that already have a huge fan following in the country and all over the world.
Here is the complete cast of the drama serial.
Sania Saeed
Minra Bucha
Omair Rana
Adeel Afzal
Iman Shahid
Hamza Khawaja
While the main cast of the movie does not need an introduction, Hamza Khawaja is making his debut with this movie.
Details of the Movie Kamli
The movie looks to be an intense drama featuring love, loss and secrets playing a huge role in the cast and characters. While the actual storyline of the movie is not announced, it looks to be very interesting. Since this is the first teaser from the movie, it is expected that we will get more information very soon. It is revealed that the movie is based on the short film by Mehar Bano.
The movie is directed by the most talented Sarmad Sultan Khoosat. He and his talent does not need any introduction and his name attached to the movie is enough to guarantee quality. The movie is produced by Kanwal Khoosat and Sarmad Khoosat while Irfan Khoosat is the executive producer of the movie Kamli.
The screenplay and dialogues of the movie are written by Fatimah Sattar. Saad Sultan has produced the Music for the movie whereas Zulfiqar Ali, Sohail Shahzad, Saad Sultan and Izzat Majeed are the Music Composers for the movie.
The list of vocalists for the movie includes:
Reshma Jee
Atif Aslam
Zeb Bangash
Zenab Fatimah Sultan
Nimra Gilani
Amna Rahi
Sohail Shahzad
The movie will be released on 3rd June, 2022.