Drama serial Dil Zaar Zaar is the latest offering by GEO TV and it looks like the channel is ready to take over the attention of the audience with its new dramas. Just yesterday, GEO TV confirmed that their most-anticipated drama serial Badzaat will be aired on 10th March and will be aired every Wednesday and Thursday at 8 PM.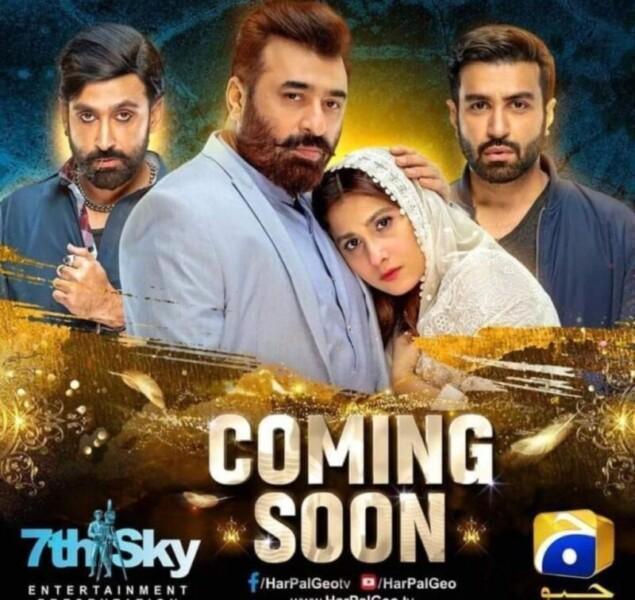 Dil Zaar Zaar will come to our TV screens very soon with a mega cast that includes some of the biggest names from the industry. From the looks of the teasers, the drama serial is going to be intense, even if the story looks to be centered around the typical tussle between women and weddings.
Here is everything we know about the drama serial Dil Zaar Zaar and what you can expect from it.
Cast of the Drama Serial
The drama serial Allah Janta Ha features actors and actresses who are very picky with the projects they choose. The cast includes actors and actresses of various experiences, but there is one thing common between them all: they are all fan favorites.
Here is the complete cast of the drama serial.
Hina Altaf
Sami Khan
Azfar Rehman
Yasir Nawaz
Rubina Ashraf
Asma Abbas
Sunita Marshall
Maria Wasti
Shabbir Jan
Kamran Jeelani
Rashid Farooqui
Sidra Niazi
Shaista Jabeen
Fareeda Shabbir
Birjees Farooqui
Akram Abbasi
Yasir Nawaz, Azfar Rehman, Sami Khan and Hina Altaf are all playing the lead roles in the drama. Yasir Nawaz is coming back to the screen after giving us mega hits like Mera Dil Mera Dushman and Dil Moum Ka Dia. Maria Wasti is also making a come back with this drama after a long break.
Details of Drama Serial Dil Zaar Zaar
The drama will follow the life of a young woman who follows through life as it takes unexpected turns. Yasir Nawaz is playing the role of the eldest son of the family. As an overage bachelor, he is the person who earns the most and is responsible for the grand life style of his family.
The drama is directed by Saima Waseem who has previously directed hit dramas such as Mohlat, Tum Ho Wajah, Ishqiya, Gumrah and Susraal Mera. The drama is written by Zanjabel Asim Shah who has previously penned dramas such as Fitoor, Pyar ke Sadqay, Cheekh, Balaa and more.
The drama serial Dil Zaar Zaar is produced by Abdullah Kadwani and Asad Qureshi under the banner of 7Th Sky Entertainment. It is still unclear when the drama be aired and what time it will be aired. However, it is expected that the drama will begin sometime in March.