Tecno Camon 18 is expected to launch very soon, but before it gets to the markets, the new smartphone has received a much-coveted certification. The Camon 18 Premier will be coming to Pakistan very soon and will come with two TÜV Rheinland Certifications that are only received by the best of the best.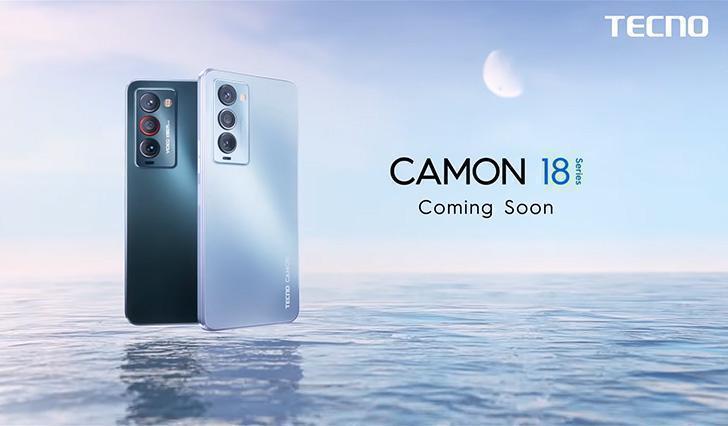 The flagship smartphone in the series will come with two certifications one for the Low Blue Light Hardware solution and Safe Fast-charge Systems. These internationally recognized certifications make the Tecno Camon 18 Premier one of the much-awaited smartphones in the market.
Here is what you need to know about this upcoming smartphone and its certification before it reaches the markets near you.
TÜV Rheinland Certification
TÜV Rheinland is a leading laboratory testing and product certification company in the world. They are ISO, IEC and many other international certification holders. Getting a certification from such a company is a great node to Tecno's command over latest technologies.
Low Blue Light Feature
Low Blue Light feature has become a necessity in all the high-end smartphones in Pakistan and all over the world. Best known for its ability to protect eyes from the harmful and often harsh blue light emitted by the digital screens, the feature will not only protect your eyes it will make looking at the screen a pleasurable experience.
Blue light has a negative effect on the eyes, especially in the heated and warm environment like Pakistan. According to the information revealed by the company, the Tecno Camon 18 Premier's Low Blue Light feature will shift the peak of the blue light that are over the range of 415nm and 455nm.
This will make looking at the screen more comfortable. You will also get to use the smartphone without harming your eyes and enjoy using your smartphone all day long.
Safe Fast-Charge System
The TÜV Rheinland Certification for Safe Fast-Charge System is because of the technology used. Thanks to this system, the users of Tecno Camon 18 will enjoy fast charging in a hassle-free way. The new system is efficient, fast and reliable system that will sustain the battery life in the long term.
With these new certifications, the Tecno Camon 18 and the subsequent smartphones in the series will be an instant hit with the market. The biggest and the best smartphone in the series, the Tecno Camon 18 Premier will feature both of these certified features and systems.
It is yet to be announced if these features will be added to all of the smartphones in the series or not. Tecno will soon announce the release date for the series.