Hammad Shoaib is among one of the fantastic and handsome actors of the industry. He got fame within very short time period of his career. He started his career as a model and ended up being an actor. He got massive respect and fame after he was found to be resembling with Bollywood star Ranveer Singh. Besides his looks, he got extraordinarily intelligible acting skills.  He has worked in various commercials and dramas. He got fine skills in dancing as well which he keeps on displaying via his social media accounts. He is a social media person as he can be seen active on Instagram, Twitter and Facebook. This section is going to highlight the Hammad Shoaib Biography, Hammad Shoaib Age, Hammad Shoaib wife and education.
Hammad Shoaib Biography
Hammad being a dashing and hot Pakistani actor got hype within very little time. To become the part of showbiz, he moved from Faisalabad to Karachi. He tried his acting skills their and remained successful. Within very little time, he became the part of television screen and appeared in numerous dramas. He got appraisal for his tremendous acting and modeling skills. Hammad made his debut in Shehnai in 2017 where he played leading role.
Hammad Shoaib date of birth
He was born on 27th June 1993 and this year he celebrated his 28th birthday.
Hammad Shoaib Education
He joined showbiz after completing his education. He completed his early education in Islamabad and later on he took his bachelor's degree in BFA in drama from Punjab University Lahore.
Hammad Shoaib Family
He currently resides in Islamabad with his family. His mother name is Ansa and he is very close to her. He shares pictures with his mother on his Instagram account regularly.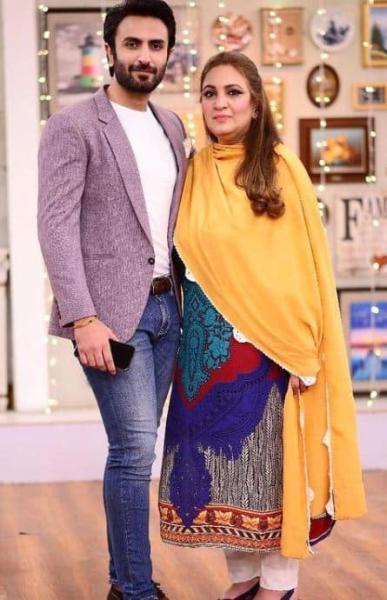 Hammad Shoaib Marriage 
He is not married yet. He did not disclose any information regarding his relationship status.
Hammas Shoaib Career
Hammad started his career as a model and then moved towards the acting side. Due to attractive looks and charming personality, he got plenty of chances to appear in various modelling shows. In the beginning, he started performing supporting roles in numerous drama serials. Initially, he played a supporting role in Dewaar-e-Shab with co-star Sarah Khan. In Soteli Mamta, he played a lead role.
His role in Shehnai earned him recognition as a Hunain starring Affan Waheed and Ramsha khan. Additionally, one of his recent dramas 'Ishq Hai,' starring Danish Taimoor and Minal Khan has also polished her acting skills. He worked with the well-renowned celebrities of the country.
Hammad Shoaib Drma List
Here is the list of the dramas where hammad displayed his outstanding acting skills.
Zebaish
Noor Bibi
Soteli Mmata
Ishq Hai
Adhi Gawahi
Khidmat Guzar
Uthi Bhar Chahat
Shehnai
Pardes
Social Media Handles
Hamamd is said to be a social person as he can easily be spotted on Instagram, Twitter and Facebook. Hammad shoaib is very active on Instagram. He share his dance videos and life stories on his social media accounts.
Also Read: Ahmad Ali Akbar | Biography, Age, Marriage & Education