Check Telenor Super Load / EasyCard Details and Stay Connect with Your Loved Ones!!!
Pakistan's telecom companies are one of the best companies providing the best packages, offers, bundles and much more to their customers. Therefore, Telenor is also one of those that firstly keep their customers in mind. 
Telenor EasyCard is one of the pest service for all the Telenor prepaid customers. Telenor SuperCard/EasyCard is same like other networks super load cards. Through this amazing service customers can get plenty of on-net minutes, off-net minutes, SMS and MBs of internet.
There are 4 kinds of EasyCards or Super Card/loads with different prices. These are available of Rs.150/-, Rs.450/-, Rs.600/-and Rs.800/-. These super cards are available in specified prices of your own choices.
Moreover, these are available on weekly and monthly basis. The complete details of all Telenor EasyCard are here with volume, validity and price. You can recharge anyone from these EasyCards of your own choice and enjoy big amount of minutes, SMS and MBs.
The complete details of all these cards are given in the below section. 
1. Telenor Weekly EasyCard (Rs.150)
Firstly, here is the Telenor EasyCard Weekly in Rs.150/-. It offers the following volume as:
600 Telenor + PTCL mins
40 Other Network mins
600 SMS
650 MB
Available in Rs.150/-
Valid for 7 days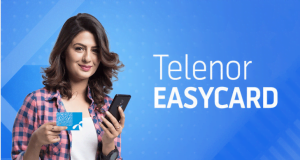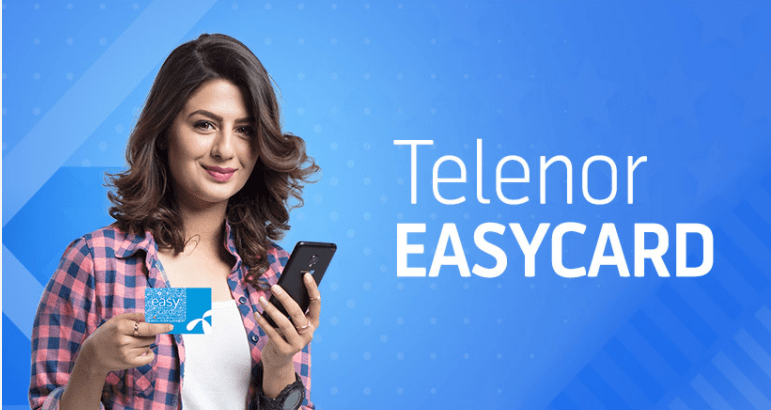 2. Telenor Monthly EasyCard (Rs.450)
Secondly, another Telenor Load Card is here in Rs.450/-. Here is the following volume, price and validity of this Super Card as:
500 Telenor + PTCL mins
50 Other Network mins
500 SMS
500 MBs
Available in Rs.450/-
Valid for 30 days
3. Telenor Monthly SuperCard (Rs.600)
Thirdly, the next Telenor Super Card is available in Rs.600/-. The offered details of volume, price and validity is as follows:
2000 Telenor + PTCL mins
150 Other Network mins
2000 SMS
2000 MBs
Available in Rs.600/-
Valid for 30 days
If you have an android smartphone then this would be useful for you as Telenor 3G/4G Internet Settings for Android Smartphones| Complete Details
4. Telenor Amazing EasyCard (Rs.800)
Forthly, the last Telenor Super Card is here for you just in Rs.800/- with volume details, validity and price. 
3000 Telenor + PTCL mins
250 Other Network mins
3000 SMS
3000 MBs
Available in Rs.800/-
Valid for 30 days
Eligible Customers:
If you are Telenor prepaid customer then you can recharge these Telenor SuperCard of your own choice. In addition, you may go to any nearby retailer or by getting an Easy Scratch Card.
Subscription Process
For subscribing any Telenor super card or easycard you may visit any nearest retailer. Moreover, you can also  get Djuice EasyCard offer or Like any regular scratch card. The Telenor Prepaid customers can load this Card by dialing *555*<14 digit code on card>#. 
| | | | | |
| --- | --- | --- | --- | --- |
| Volume | Weekly 150 | Monthly 450 | Monthly 600 | Monthly 800 |
| On-net | 600 | 500 | 2000 | 3000 |
| Off-net | 40 | 50 | 150 | 250 |
| Internet | 600 | 500 | 2000 | 3000 |
| SMS | 600 | 500 | 2000 | 3000 |
| Price | 150 | 450 | 600 | 800 |
Update: Telenor EasyCard is one of the most affordable ways to save money. While you will get plenty of on-net and off-net minutes, you will also get free MBs to use internet throughout the week or until you recharge your EasyCard. Although anyone with a Telenor sim can buy these cards and avail them, there are certain terms and conditions that apply to the activation of the EasyCard.
If you are thinking about availing this service, then here is everything you need to know about these cards before you get one for yourself.
Terms and Conditions
Here are the terms and conditions for every Telenor EasyCard that you can purchase. Keep these in your mind when you are thinking about getting yourself one.
Resubscription of the card is allowed on this offer.
The offer mechanics and their prices are subject to change at the will and any time the telecommunication company believes is right.
Telenor has the right to change the terms at any time.
Telenor also reserves the right to withdraw this offer at any given time.
All Telenor and Dejuice users are eligible to avail this offer.
The offers can be availed by asking any retailer to give you an EasyCard in the form of easy load.
You can also avail these offers by buying the specific EasyCard offer in the form of scratch card and loading it via the traditional card loading method.
The remaining free resources can be checked at any time by dialing *123#.
There are no hidden or additional charges in any of these offers.
The Weekly EasyCard is eligible for only a week whereas the Monthly EasyCard is eligible for 30 days.
What More Should You Know?
Thanks to the large amount of free MBs and off-net minutes, a Telenor user can easily talk to their friends and family. They can stay connected, use their social media without fearing for ending their free MBs to end quickly and having a good time.
The weekly and monthly EasyCard packages are good enough for anyone to stream YouTube and TikTok as much as they want. Telenor has made the subscription process much easier for their customers. You can ask a retailer to give you an EasyCard in the form of an easy load or you can purchase a scratch card.
With the EasyCard, you can easily manage to talk for hours with your friends and even have some spare for some more hours. Plus, the EasyCards are available at very affordable rates that everyone can afford. This is something that many of the Telenor consumers appreciate and applaud.
However, before you purchase any EasyCard, make sure you purchase the one you need. Even if you run out of minutes or MBs before the EasyCard expires, you can always recharge your sim and it will overwrite the previous remaining balance.
These cards can offer relief in the current conditions as well. As we all need to stay connected to each other, these cards are the best option for Telenor users to stay connected with their loved ones without over stepping their budget.