Lahore is no more a stereotypical desi city, but the people of this realm are polished with modern and western vibes from past decade. There are clearly different categories of masses of middle class, upper middle class and elite class, which are basically discriminated on the behalf of lifestyle and thinking. Annual income should not be discussed here, as we are not going to talk about economic problems.
So the matter is about Top 5 Best Shadi Halls in Lahore which are known for being economic and superfluous among different classes of Lahore. You must agree that, weddings of middle class people are more fun and even more glamorous than over-sophisticated of elite class. Keeping in mind the traditional and modern weddings, we have ranked the Top 5 Best Shadi Halls In Lahore, which are all about perfect location, décor of the venue, food, music and dance floor!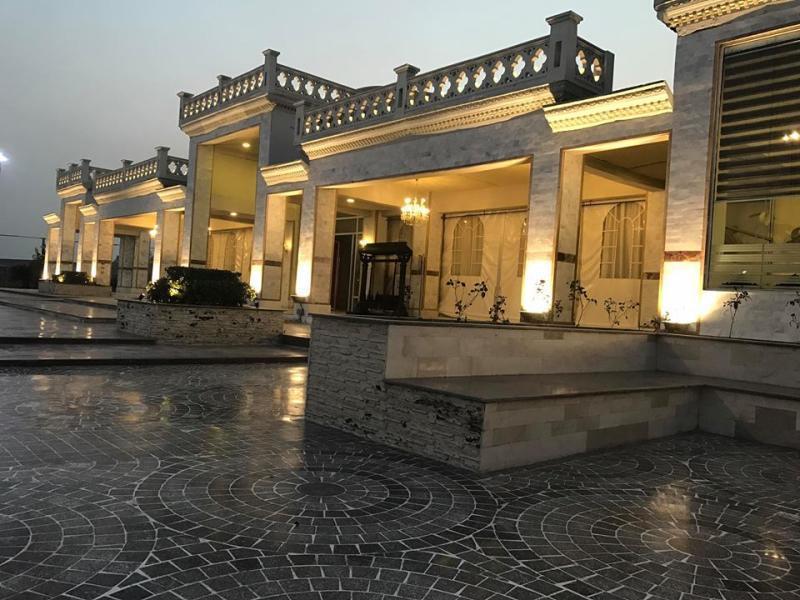 5- Diwan e Khas Banquet Hall,Lahore
Imagine a wedding venue in the middle of Gaddafi Stadium, entertaining the sparking weddings in most economical budgets. In Lahore, if you are looking for spacious halls, you must know that it is Lahore, so you must feel blessed if you are getting a chair to sit in an erotic environment of a wedding. Diwan e Khas Banquet Hall is congested shadi hall but it promises to you experience a royal aura within the venue. It's a perfect indoor wedding venue featuring excellent décor, special lights, music, parking area and food is there magical element which will tempt your guests for lifetime.
See Also:Top 5 Best Hotels in Lahore, Pakistan
4- Lahore Castle Banquet Hall, Lahore
Featuring marvelous quality, scrumptious food, eye catching stage, wide parking, innovative architecture and professional event management team, this shadi hall is perched out in Nespak Housing Society, Lahore. Lahore Castle Banquet Hall promises to materialize your dream wedding with their soul-soothing background music, pleasing odor, green house effect of indoor plantation and subtle light effects. Anyone looking for idyllic ambiance, relaxing atmosphere and a bit more than typical shiny venue, this furnished shadi hall is right there for you to understand your taste.
See Also:Top 5 Best Places to Eat in Lahore in Cheap Rates
3- Pakistan Marriage And Banquet Hall, Lahore
Many people complaint about parking issue, so here is your solution of great parking and admiring interiors at the same time. This shadi hall does not only offer interiors and décor, but they truly understand the wedding-guests mentality, so they put a lot of effort in food department. Spacious halls, Sparking lighting, Big parking area and Mind-blowing catering service is there for you to make your big day BIG!
See Also:5 Best Beauty Parlors in Lahore
2- Noor Jahan Banquet Hall, Lahore
Lying in the Main Boulevard, New Garden Town, Noor Jahan Banquet Hall is a renowned wedding venue of Lahore city. Their tasty food served in most delightful ambiance by professionally trains & care taking staff is value for money. Stuffed with luxurious amenities, this shadi hall is all set to delight you with excellent service, thriving facilities and  total satisfaction at competitive rates. From mutton barbecue to prawns tikka, this place serves you a wide range of traditional chicken handi to Chinese cuisines of chicken Thai soup.
See Also:Top 5 Residential Areas Of Lahore
1- Nazar Sons Banquet Hall 5, Lahore
If you are okay to spend a few bucks to make your marriage memorable with unforgettable scrumptious food and high class aura, Nazar Sons Banquet Hall 5 is standing proudly near Garrison mosque, Aziz Bhatti road, Lahore to entertain your guests with warm hospitality. You must not over think about a perfect wedding, as this shadi hall is all about making your wedding fancy with their big sparking chandeliers and twinkling LED lights, scattered throughout in the hall. Their Big parking space for more than 1000 cars makes it best ever choice in Lahore. In very honest way, this is a sort of paisa wasool shadi hall of Lahore offering traditional and continental cuisines. Mind you! Lamb qorma of this shadi hall should not be taken for granted!
See Also:Best Places To Hangout For Kids In Lahore