Public & Private Top 10 Best Schools In Karachi (For Grooming Your Child Personality)!!!
To provide the effective education to child is the first and for most responsibility of parents. As new generation would know about new challenges by studying new concept and updated issues. For this purpose, today I am here to describe the Top 10 Best Karachi Schools in Karachi. Every city has some specialty and Karachi is one of the main city of Pakistan. Therefore, it is necessary to know about the Top Schools so that our children get new knowledge and information for working in their practical life. Karachi is a big city and it's often difficult for parents to find the best school for their child near their locality, reasonable in fee structure and best in their educational and child grooming system. So here we have shortlisted top 10 best schools in Karachi from different areas.
List of Top 10 Best Schools in Karachi
Education is the primary need of every children in his/her childhood, so, we must pay attention towards this issue. Therefore, we are here to inform you the Top 10 Best Schools in Karachi including their info, their campuses location and academic programs. Besides all these, here is the complete package of the top schools details for the citizens of Karachi.
1. Karachi Grammar School
Karachi Grammar school is an independent, English Medium and coeducational school in Karachi. It is one the oldest private school in Pakistan with approximately 2400 students. This school is capable of giving 15 years education to its student on 3 different sites. Furthermore, Kindergarten and junior section located in Clifton area serves from class nursery to 6. Middle school located at old Saddar site serves from class 7 to 9 while higher classes including matriculation, O-levels and A-levels are served in college section located in Clifton. The fee structure of this school is quite affordable and varies from class to class.
Campus Details:
Kindergarten and Junior Sections
Plot ST-20, Khayaban-e-Saadi, Clifton Block 5, Karachi-75600
Tel: (021) 3583 3582
Middle Section
94 Depot Lines, Saddar, Karachi-74400
Tel: (021) 3225 3732
College Section
Plot ST-19, Khayaban-e-Saadi, Clifton Block 5, Karachi-75600
Tel: (021) 3587 6414
If you really want to work in a challenging environment then you can check PTCL Internship 2019 in Pakistan for 5 Months Duration| Complete Details
3. Karachi American School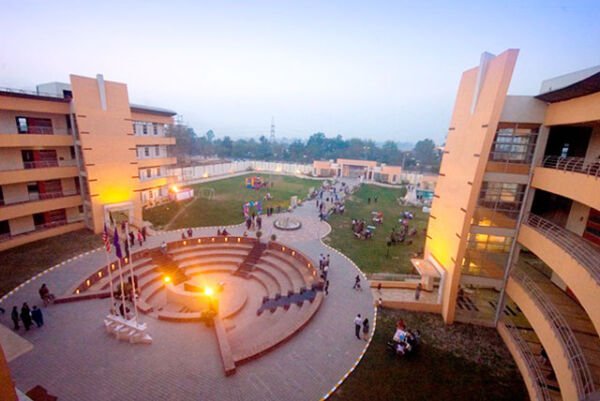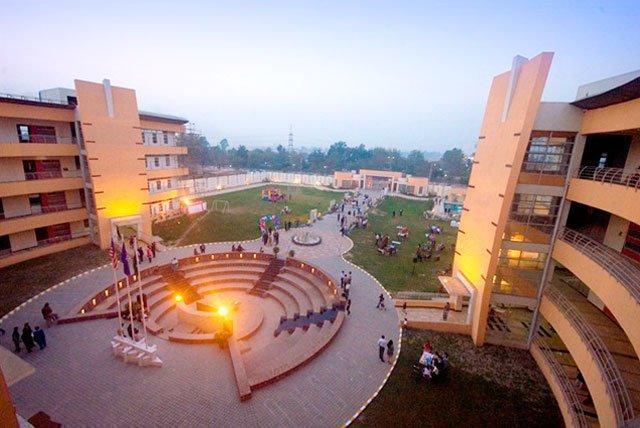 Karachi American School is also an English Medium and coeducational school provides international level education to its students. This school serves preschool to intermediate level classes. It provides scholarships to worthy students and also has loan policies on merit basis. It has 41 highly qualified faculty members that are crucial in providing quality education to the students. There is high competition in Karachi American School therefore, it is quite tough to take admission in this school.
Campus Location:
Amir Khusro Road, KDA Scheme#1, Karachi -75350
Tel: 92-21-3453-9096/9
3. Mama Parsi School
Here is the 3rd school among Top 10 Best Schools in Karachi that is Mama Parsi School. It is Girls secondary school known as one of the best school in Karachi. The only girl school in Karachi established on 1 April 1918. Being among the earliest schools, Mama Parsi provides quality education, in regard to academics, behavior, as well as personality construction. Mama Parsi School provides education in Matriculation and Cambridge based system.
Campus Details:
M.A Jinnah Road, Opp Tibet Centre, Saddar Karachi
(92-21) 3-272-0224
4. The City School
The City School was established in 1978 at Karachi, among one of those biggest growing private schooling firms, plus they have more than 180 schools in different cities of Pakistan. The primary school follows the UK's Education Curriculum whereas secondary Schools follow Pakistani and Cambridge curriculum. The high superior education with an O-A Level has provided pupils to find a prospect of education in different countries.
Campus Location:
Shaheed-e-Millat Extension, Off Shahrah-e-Faisal Karachi, Pakistan.
(92-21) 3-454-4106, 3-454-4108
5. St Patrick's High School
St. Patrick's High school is among the oldest roman-catholic educational institute in Karachi. This internationally recognized school serves students from pre-school to A-levels. Since its establishment till now it has produced many well-known educators, politicians, leaders and business men. Here students are provided quality education bases on three-tier system that includes creativity, scholastic excellence and athletic brilliance. It is one of the best schools of Karachi that aims to bring best out of students.
Campus Location:
Ahmad Muneer Shaheed Road, Saadar, Karachi -74400
Tel: 32780485
6. Center for Advanced Studies (C.A.S)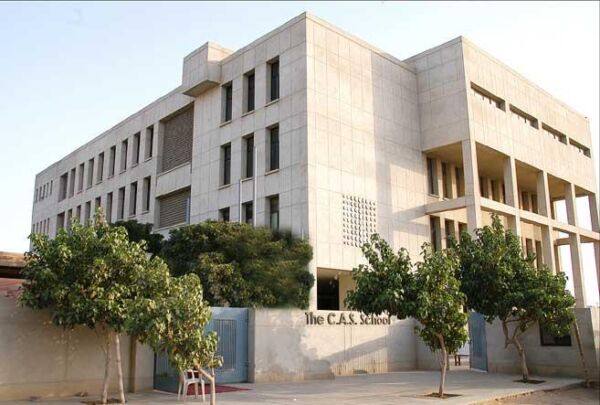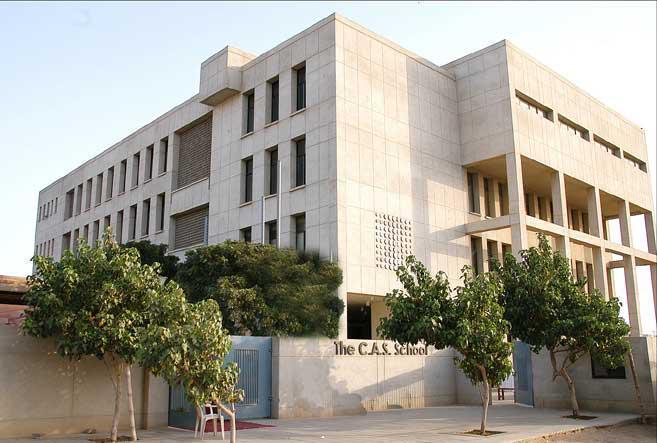 The Center of Advanced Studies is a private school located in Karachi, Sindh, Pakistan. It is located in DHA/Clifton, Phase 8 and has two campuses, the Main Campus which provides education to 3rd grade-11th grade and The Kindergarten Section provides education from Playgroup-2nd grade). Hence it was established in the 1981 and now, the C.A.S. school offers a 14-year program from Playgroup to O-Level, with more than 1,200 students, 200+ faculty members and 80+ support staff in the two campuses.
Campus Details:
207, 31st Street, off Khayaban-e-Roomi Phase 8, DHA, Karachi.
(92-21) 3525-1532 to 34 (3 lines)
7. Bay View High School
Bay View High School is the most selective, coeducational and independent school in Karachi with 5 campuses. It offers British system of Education to its students. With a motto "We believe In You" due to this it has a strong reputation from academic point of view.
Campuses Details:
Pre School
Plot No. F-33, Block-9, Kehkashan, Clifton Karachi.
Tel: 92.021.35372781, 92.021.35830420, 92.021.35830421
Junior School
St: #25-B Marine Promenade Road Block 2, Clifton, Karachi – 75600
Tel: +92-35867161-2
Senior School
8 Flench Street, Civil Lines Karachi.
Tel: +92 21 35223743-44, +92 21 35219955, +92 21 3566 2657
College Campus
F-10 Hatim Alvi Road, Block 4, Clifton, Karachi
Tel: +92 21 3587 9411-13, +92 322 BAYVIEW
Primary School KDA1
Plot No. SNPA 30, Block-7 & 8, opposite Kathiawar Hall Adamjee Nagar KDA1, Karachi.
Tel: +92-21-34322064-66, +92-331 8978878
8. The Lyceum School
The Lyceum is an English medium private school in Karachi supporting an advanced level educational system. The school focuses mainly on development of child from every imaginable aspect whether it is personal development, academics or extra-curricular. The school serves students from pre-school to A-levels. It's highly competitive academic environment challenges students to do their best as scholars while providing extra-curricular avenues for them to pursue other talents, passions and interests.
Campus Location:
78 Clifton, Karachi – 75600, Pakistan
Tel: (92-21) 3582-1741
9. The International School Karachi
The International School (TIS) was established in the year 1996. It is a private, co-educational school which is located in Clifton, Karachi, Pakistan. The International School is one of the best school in Karachi which provides education according to international standards.
The International School Karachi has following Accreditations as:
Authorized for Middle Years Program in 1996
Permit for Diploma Program in 2001
Authorized for Primary Years Program in 2014
10. Happy Home School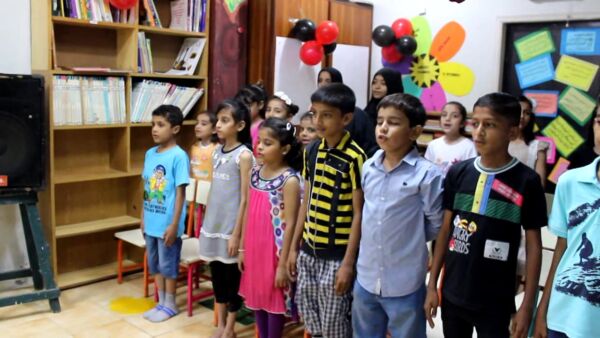 The last but not least the Top 10 Best Schools in Karachi is Happy Home School (HHS) an English medium and top private school with its eight educational institutions in Karachi. Among them three are affiliated institutions moreover, HHS serves students from pre-school to A levels. HHS with its unique system of education tries its best to prepare students for real world experiences and is top selected school by parents who want to provide their children with quality education.
Campuses Details:
Happy Home Secondary School
5/3, Modern Housing Society, Shaheed-e-Millat Road, Karachi-74800
Tel: 4557603 – 4557412
Happy Home School – O Level Campus
5/3 Modern Housing Society, Shaheed-e-Millat Road, Karachi 74800
Tel: 34558733, 34558720
Happy Home High School
Gulshan Campuses 1/A, Block 13D/1, KDA Scheme No. 24, Gulshan-e-Iqbal, Karachi. 75300
Tel: 34990863, 34971281
Arts and Science Academy, Clifton Campus (Happy Home School)
ST8/C, Scheme No 5, Shahrah-e-Bedil, Near Ziauddin Hospital, Block 1, Clifton, Karachi.
Tel: 35833500, 35876771
Affiliated Branches
The Learning Center
52/C Cutchi Memon Cooperative Society, Dhoraji, Near Mini Hall, Karachi.
Tel: 34930770
The Clover School
ST- 2, 38th Street,Off Kh-e- Bukhari, Phase 6, D.H.A. Karachi.
Tel: 35248155, 35843697
International Montessori Center
95 Jamshed Road, Karachi.
Tel: 34914876