Shop at Top Class and Amazing Shopping Malls in Dubai
If we say that Dubai is the second name of worthy shopping, then it's not wrong. It is estimated that a huge number of foreign shoppers visit Dubai for shopping and this number is larger than any other country. Not only foreign shoppers but local shoppers belonging to different regions of UAE also visit it frequently. However, the shopping in such luxurious malls can be very expensive but you will get quality things from such as Shopping Malls in Dubai. But if you are at the tight budget and want to get things at reasonable prices than these spots are not appropriate for you. You will get things at reasonable prices when you shop in these malls when they are offering any sale and festive collection.
Shopping Malls in Dubai:
Whenever you decided to go for a shopping in Dubai, the list of Shopping Malls in Dubai will help you to find out which are best places to visit.
5. Dubai Outlet Mall:
This shopping mall is spanning over more than 200 stores which have more than 80 world's brands. This mall not only contains the traditional and latest fashioned stuff but it also the previous seasoned accessories. It has much more for entertainment not only for adults but also for children. The playgrounds, cafeterias, luxurious stores and parking area all are just awesome. A large number of locals and feigns visit this mall every year for shopping and touring.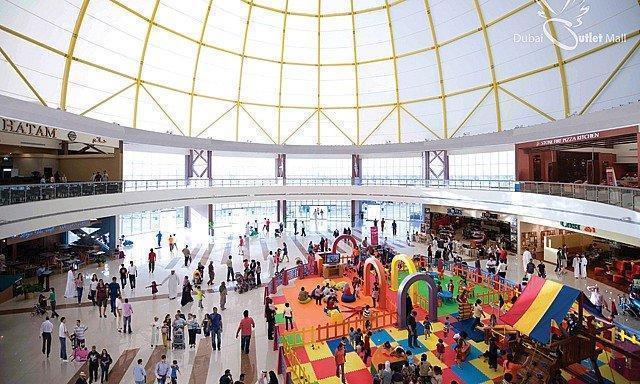 4. Burjman Center:
This stunning shopping center alongside with sunny courtyards will snatch your heart. The beautifully designed building luxurious looks, cleanliness and branded products are just a few characteristics of this mall. You will enter with the intent of shopping and will leave while praising the food item of this mall. It has much more entertainment and fun things for its customers. the lunch of French café in this mall must need a try and you will prefer it on other whenever you will visit Dubai.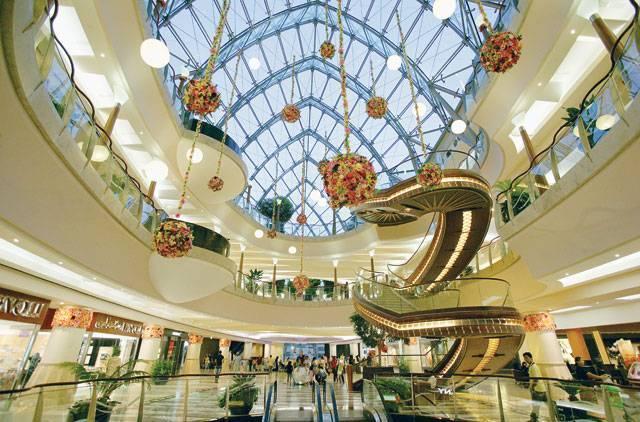 3.Wafi Mall:
This mall is the best ever mixture of both the art and shopping. Once you enter this mall, you will see the art and culture of Dubai along with traditional and modern stuff. The decorating and glass ceiling, glasswork, the decorative ceiling will amaze you. one of the best things about this shopping mall is that it has both the local and luxurious stuff. Located in the basement of the mall, it has more than 120 shops which are full decorative with artwork.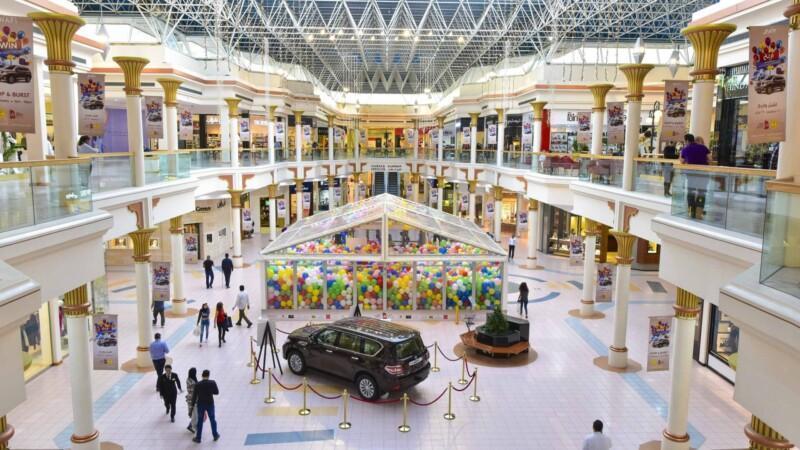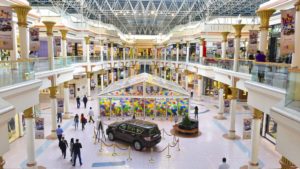 2. Mall of Emirates:
Another amazing mal which is located apart from other malls in Dubai is Mall of Emirates. Once you enter this mall, you will never want to get out of it. This is not only the shopping place, instead, it also provides you the rich entertainment and fun. The 85 meters high building along with 5 ski slopes designed for snowboarding is really something to try. Moreover, the snow parks, ice caves, towers and other family entertainment places will double the enjoyments of your shopping.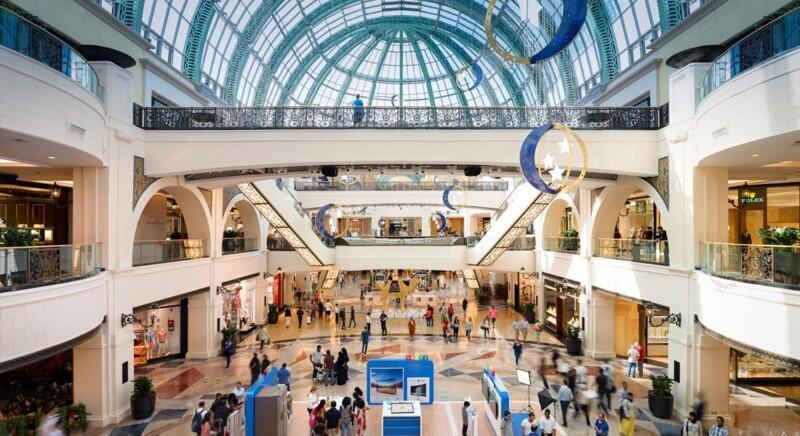 1. The Dubai Mall:
The mall in Dubai is the largest mall in the world. This mall has more than 1200 shops, 20 cinemas and more than 120 restaurants and cafeterias. You will also get zoos, parks, museums and hotels in this shopping mall. One of the best thing in this mall is that it has the aquarium, underwater zoo. In this mall, you will get the traditional dresses and accessories of Dubai as well as the modern stuff. It spans the needs of all type of local and foreign customers.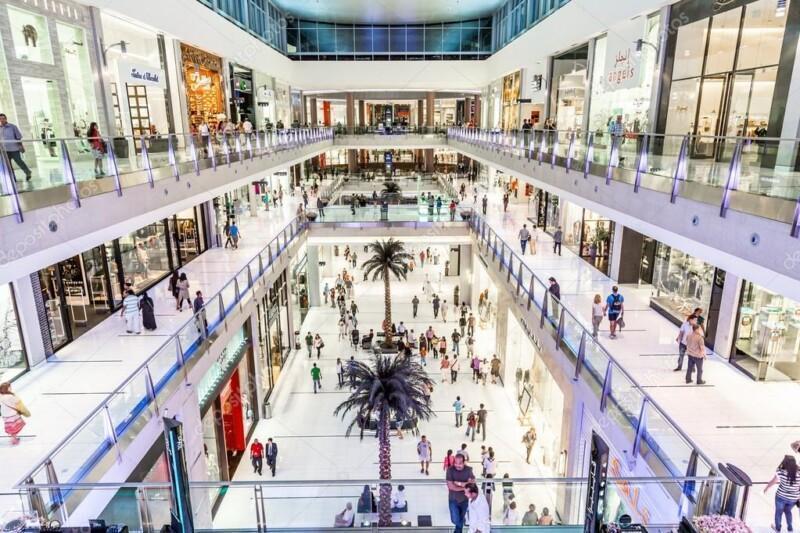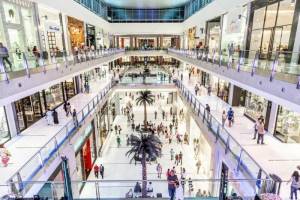 Related Article | Top 5 Best International Universities in Dubai (Top Ranked 2018) | Top 7 Best and Amazing Tourist Places to Visit in Dubai