Top 5 Best Café Quetta – The Must Go Places of Quetta
Quetta is a beautiful city located in the province Baluchistan. Quetta is famous for delightful traditional Pakistani foods which watered the mouth of ever food lovers. If you are living in Quetta, you are well awarded about how foodies people live there. Quetta is best at providing Pakistani, Chinese, Indian and continental foods. Today, I am gonna share a list of Top 5 Best Café Quetta which proved as worth visiting.
Top 5 Best Café Quetta:
Here is the list of Top 5 Best Café Quetta which offered delicious cuisine all over the region. This list is based on customer reviews given on a social media site. Hope you will like it.
1.Usmania Tandoori Restaurant:
When we talk about best café in Quetta, no one can deny that Usmania Tandoori Restaurant came at the top of the list. This restaurant offers delicious Pakistani, Indian, Asian, Chinese and middle eastern foods. But I must say, the Pakistani traditional food which they offer is really unbeatable. They also offer home delivery which is really admirable. In the end, if you really want to get the real taste of traditional Pakistani food, then this café is a perfect place for you. Give a try and enjoy delicious food ever.
2.Saigon:
Indeed, the best ever café in Quetta is Saigon. The specialty of this café is the Chinese and western food. No other restaurant can compete with this great café for its specialty. The taste of coffee and tea is unbeatable. The tea reminds the taste of 1970's which is really admirable. The quality of the food is really rich and the prices are really affordable. Whenever you want the traditional taste of Quetta foods, then must visit this place.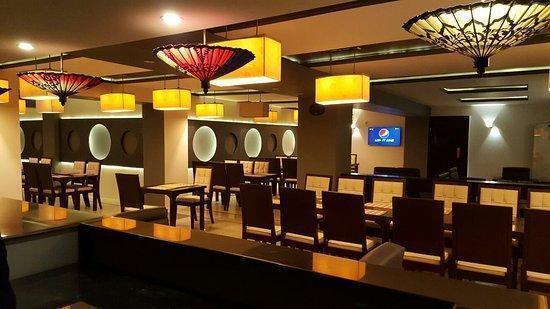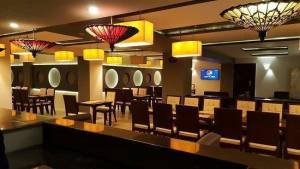 3.Road Stove Café:
Another, café in Quetta famous for appealing food is Road Stove Café. This café is famous for the fast foods such as burgers, pizzas, and sandwiches they offer. When we say about top fast food place in Quetta, indeed this café came to mind first. They also offer a variety of milkshakes which are pure and healthy as well as yummy.
4.Cafe China:
Café China is an oldest and famous café in the Quetta. This café was founded by a Chinese couple a long time ago. This café offers an extensive range of Chinese foods.  We talk about Top 5 Best Café Quetta, this café came at the number fourth. The environment, food quality, and reasonable prices.
5.Lehri Sajji House:
Another renowned café located in the city of Quetta Lehri is Sajji House. As the name suggested, this café has specialization in traditional Pakistani food, Sajji. Although this café has no place for the family hall its taste is really incomparable. The serving of food is quite pleasant and effective. This café offers a lot of variety there which is available in the varied range.
Related Article | Top 5 Best Dessert Places Islamabad (Must Visit Places)