Tourist Places to Visit in Dubai – Make Your Trip Memorable
The king of the desert Dubai does not need any introduction. The famous and beautiful city of UAE is full of entertainment, enjoyment, business, and everything that you want. The desert has been covered with world's largest buildings, pubs, aquariums, parks, shopping malls and much more. It is estimated that a significant amount of tourists visits Dubai everywhere and the visitor's amount is much higher than any other country. But the question arises what you actually have to visit in Dubai. That's mean you should have a checklist of best places in Dubai so that you may make your tour even more memorable. There are tourist places to visit in Dubai, below mentioned are the must go places.
Tourist Places to Visit in Dubai:
Consider this list of Tourist Places to Visit in Dubai whenever you start planning for a tour.
7.Wild Wadi:
This park will refresh your mind and put you in the greatest enjoyment that you ever had. This amazing and beautiful mall is located in the front of the Burj Khalifa. SO, you can kill two birds with one stone by visiting both awesome places; Burj Khalifa and Wild Wadi in your one tour. The colorful scenery, fresh water, and facilities make it best ever water park. There are more than 25 water rides which are enough to make your trip memorable.
6.Mall of Emirates:
Another mall which will amaze you and force you to shop here is Mall of Emirates. If we say that your Dubai tour is incomplete without the visit of Emirates Mall, then it's not wrong. You will get all under one roof and ski Dubai facility inside it. It is the most visited mall in the world because people around all the countries visit this during their visit and breaks of the flights. It is a perfect mixture of family entertainment, foodies, business, and everything that you want.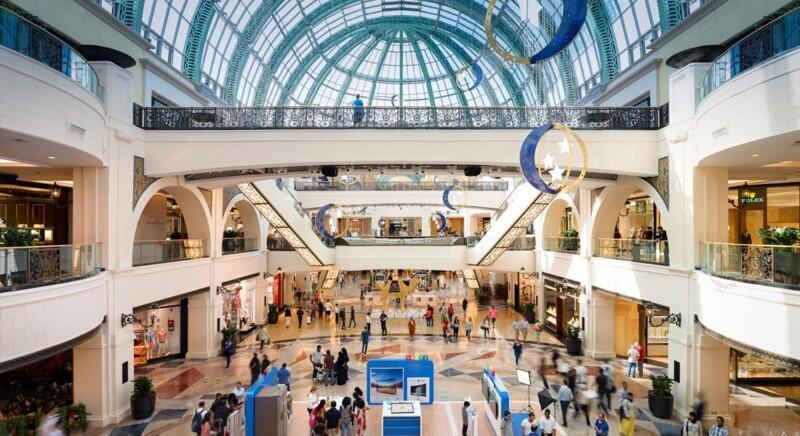 5.Dubai Aquarium:
Another wonderful place to visit in Dubai is Dubai Aquarium. You will get the underwater zoo experience just by visiting this amazing place. There are 100+ different species of the water and you can watch them under the water. Moreover, it not only an underwater zoo, instead it is also providing you the rich experience of glass bottom tours of boats, shark diving and many much more.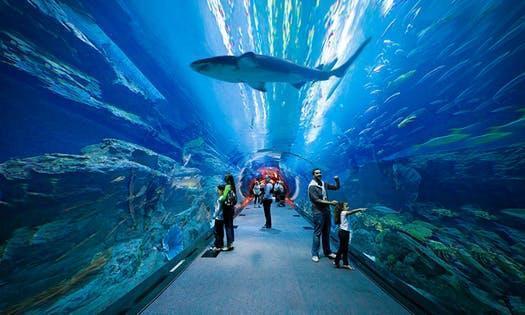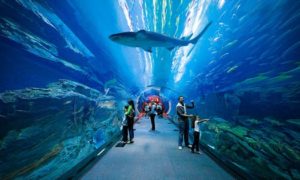 Timing: Mon-Fri; 10:00 AM to 10:00 PM and Sat-Sun; 10 AM to All Night.
Entry Fee: 70 AED for Adults and 55 AED for Children.
4.Jumeirah Beach:
Perhaps you will never find such a beautiful and amazing beach in the whole world. The beach is equipped with all the required facilities like food, shopping, and of course the awesome views. There is a road to a side of the bridge and there is a row of the hotels on the other side. I bet your trip is almost incomplete if you don't visit such a beautiful place.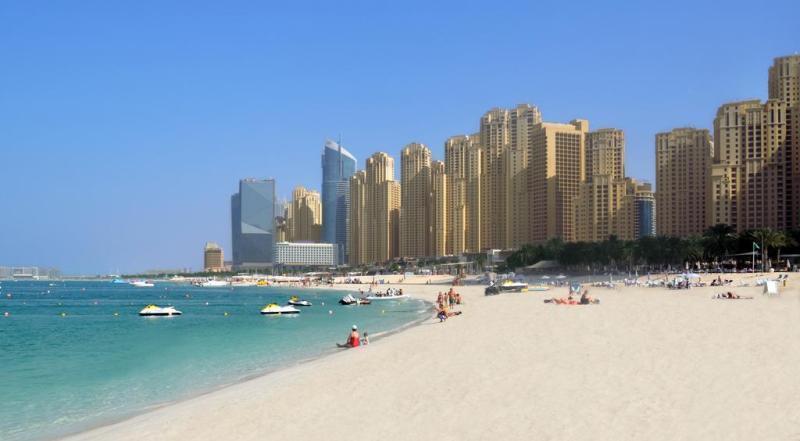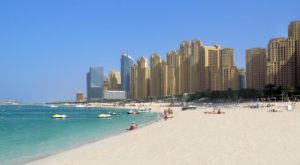 3.Dubai Mall:
How can one forget about doing shopping in Dubai Mall? This Mall is famous for special festivals and sales such as Dubai Shopping Festival is a famous event when one can get the desired things at affordable rates. You will get almost everything from this mall such as home appliances, clothing, accessories, food, gaming, discos and much more. Ice staking is really amazing and you will never regret visiting such a place and spending the pennies.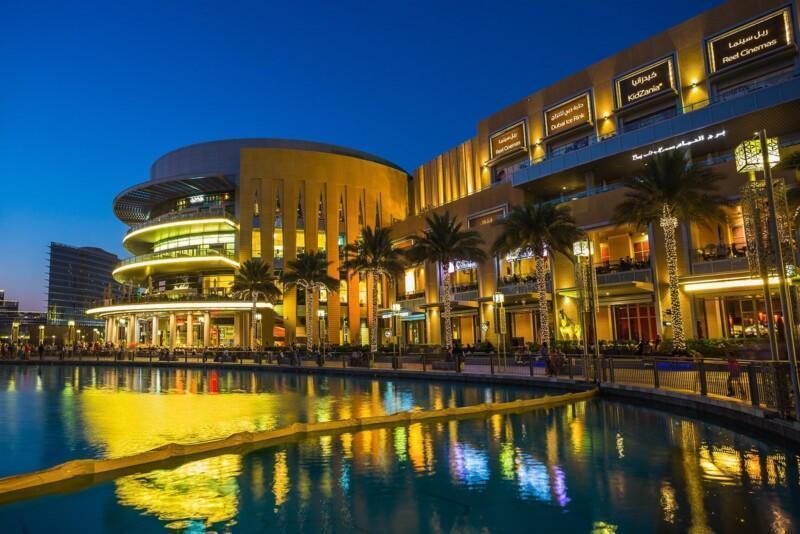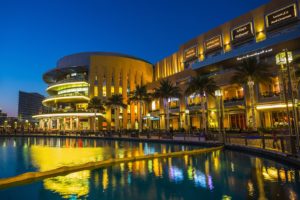 2.Burj Al Arab:
This amazing and worlds largest hotel named Burj Al Arab is ready to make a position in your trip planning list. The hotel is situated on the artificial island of the Dubai and it is almost 431-Meter-tall from the earth. Especially, the night view of the hotel is really awesome when the hotel is decorated with lightning. This hotel is not only beautiful but it also very expensive. The cost of one night stay in this luxuries hotel is almost 15,000 Dollars.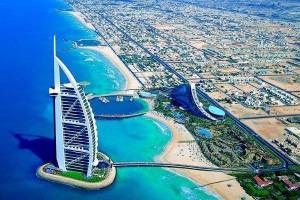 1.Burj Khalifa:
The world's tallest building (829.8 Meters) and bird view of the 124th view of the city is really something that you should not miss in your tour. This amazing building is surrounded by desert on one side while the ocean on the other. The beautiful scenes, traditional decoration, and lightning in the night make this place looks like a heaven. It has world's fast elevators and lifts so you are gonna fly in the air with such a high speed. Here are some details which may help you while on your visit.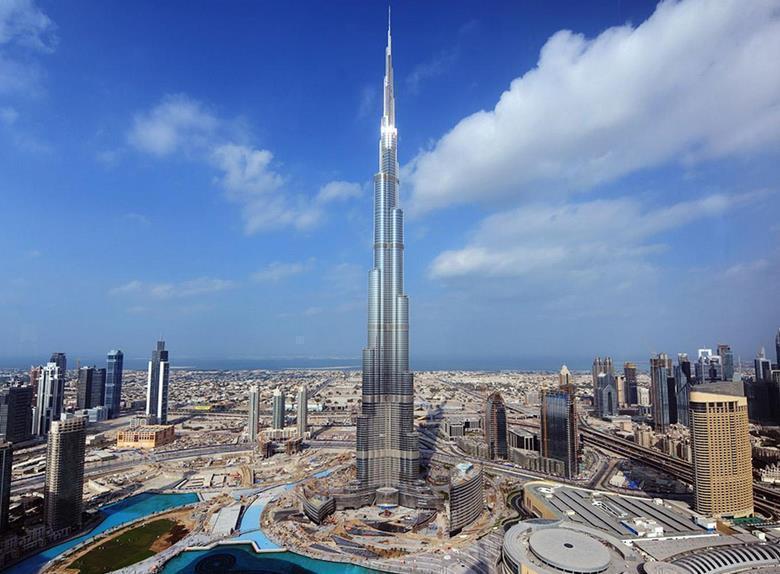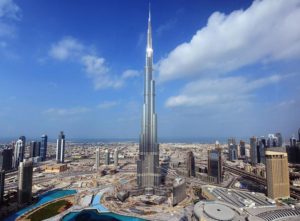 Remain Open: 8:30 AM to 1:00 AM.
Entry Ticket: 125 AED (For Adults) and 95 AED for Kids
Related Article | Top 7 Beautiful and Scariest Bridges in the World to Drive