Pakistan's automotive industry will soon welcome a brand new United 1000cc hatchback. While the first rumors of the hatchback by United Motors were back in September of 2020, it is now confirmed that United will soon launch this new vehicle in the Pakistani market soon.
It is expected that the hatchback will be available at the end of the year. Considering how close we are to the end of the year; it would be just a few days before the United makes an announcement about the upcoming hatchback from this Pakistani brand.
Here is what we know about this new United 1000cc hatchback as of yet.
Details of the United 1000cc Hatchback
Not much has been revealed about the Hatchback as of yet, but there are somethings that we do know. We know that the United 1000cc hatchback will be called United Alpha. It is rumored that the vehicle will have a 993cc engine that will be paired with a 5-speed manual transmission.
The experts have come this conclusion by monitoring the previous import activity of the brand. If the rumors are true, we can expect a massive new addition to the automotive industry of Pakistan that offers the performance of some of the best names in the market at almost half the price.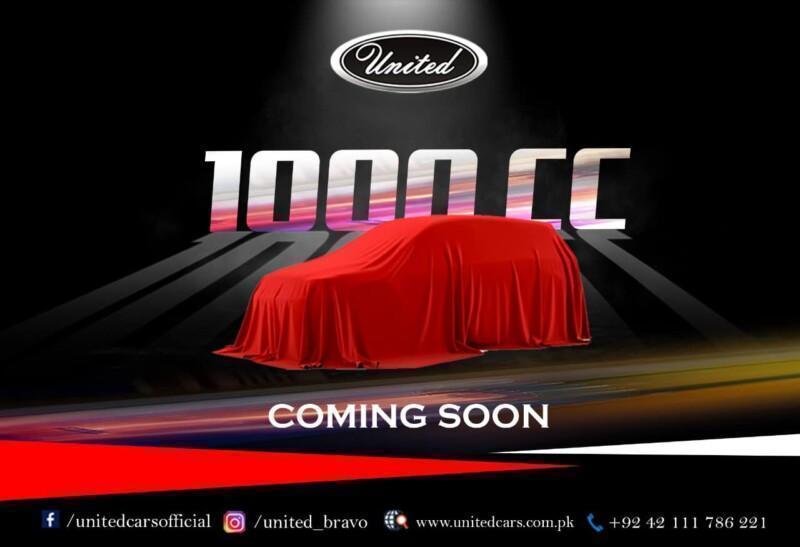 The United 1000cc hatchback will be directly competing against Suzuki Wagon R, Suzuki Cultus and Kia Pincanto. Plus, it is expected that the price of this new addition will be much lower than these vehicles as well. If United does offer a better price, it will make a great hold in the market.
The vehicle will be assembled in Pakistan under United's green-field status that is in accordance with government's auto Development Policy. That is a great news for Pakistan as not many Pakistani brands are making high-end vehicles at an affordable price.
Price and Availability in Pakistan
The United 1000cc hatchback is expected to be revealed towards the end of December. The sales of the hatchback are expected to begin in January 2021. More information will soon be shared in the coming days, so stay tuned for more!