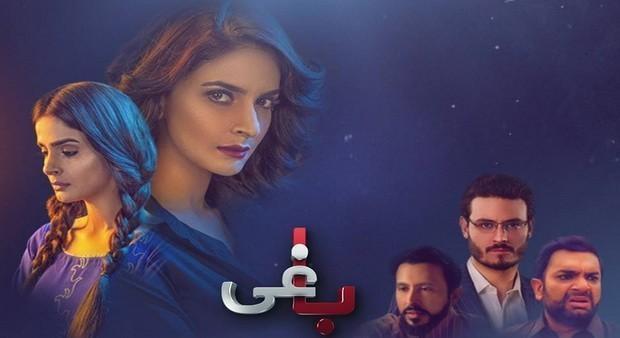 Top 5 Best Urdu1 Drama List – Must Watch Drama Serials
Urdu1 channel is now becoming emerging channel by continual improvement of the drama quality. Urdu 1 not only plays Pakistani drama serials but also show Turkish and Indian serials who are gaining fame by every passing day. Today, I am gonna tell you about top Best Urdu1 Drama List which is worth watching.
Best Urdu1 Drama List:
The drama serials aired on the channel are all best. Here is the list of some Best Urdu1 Drama List. Hope you like it.
1.Baghi:
The Drama serial Baghi is the epic of the year by breaking all the success records. The drama is based on the real story of Qandeel Baloch (Late). The whole drama is based on the honor killing and cruel behavior of society towards a struggling actress. The lead role of Qandeel is played by Saba Qamar and her superb acting make this drama more popular. The other cast includes Osman Khalid Butt, Khalid Malik, Nimra Khan, Ali Kazmi and sarmad khoosat.

2.Tum Kon Pia:
A famous couple of Ayeza Khan and Imran Abbas is really praised by the people. The drama story revolves around a middle-class girls Elma(Ayeza) who fall in love with her rich cousin Imran and they can't get married due to family issues. the story revolves around how much a girl has to suffer to save her married life. The cast includes Ali Abbas, Qavi Khan, Hina Khawaja Bayat and Hira Tareen.

3. Sheharnaz:
Sheharnaz drama serial was made after the comeback of ayeza khan in dramas after her marriage. The drama story revolves around a middle-class girl who wants to become a top class model but her background becomes a big hurdle for her. After a long and strong hurdle, she succeeds to become a top class model. But she has to lose everything. The cast includes Ayeza Khan, Imran Ashraf, Ali Khan, Farhan Ahmed and Ghana Ali.

4. Be Aib Drama:
Be Aib Drama is the mixture of emotions and romance which makes this drama serial more enjoyable and popular. The cast includes Noor Hassan, Elisheba Yousef, Samina Peerzada, Mariam Ansari, Imran Aslam and Ismat Zaidi.

5. Titli:
The drama serial title aired on Urdu1 was really praised by the viewers as this drama serial have a unique story. The drama revolves around a beautiful girl who ruins her life in complex and finally gets admitted in a mental asylum. The cast includes Hania Amir, Ali Abbas, Abid Ali, Imran Irfan and others.

Related Articles |Top 10 Best HUM TV Dramas List All the Time| Worth Watching | Top Best ARY Dramas List All the Time | Don't Forget to Watch | Top Best Geo TV Dramas List All the Time | Don't Forget to Watch