Urooj Fatima is a child star who started her singing career a few years ago and has got immense love and fame from everywhere. She is also the one who got a chance to shake legs with superstar Ali Zafar. Her song O Laila with Ali became the biggest hit after which people started loving her voice.
People actually got surprised after listening to her voice. At a young age, she has managed to earn fame and love with her talent. Urooj is highly impressed by the singing of Ali Zafar and Abida Parveen. She hails from Quetta and learn to play the guitar and sing from her elder brother who is also in the same profession.
She has surely a long way to go as despite being a child, she has made her place in everyone's heart. Let's talk more about her singing journey and how she started this career.
Urooj Fatima Biography
Urooj is a young star who has just entered the field of singing and has already impressed a lot of people with her incredible singing skills. She is getting appreciation and love across the globe for all the right reasons. She is known for her Pashto song O Laila that she has sung with singing superstar Ali Zafar in 2020.
She is school going that's why she hasn't completely started her singing career. However, she is destined to pursue a singing career in the future. Inevitably Urooj is blessed with a voice that can make her go a long way.
Urooj Date of Birth
This young child star was born in 2007. She belongs to a Kashmiri family and lives in Quetta with her parents.
Education
She is studying in a school in Quetta. According to her, she wants to be an Army doctor in the future for which she is trying hard.
Urooj Fatima Family
She is from an ordinary family where none of her family members has joined this field. She is the only one who happened to become a singer.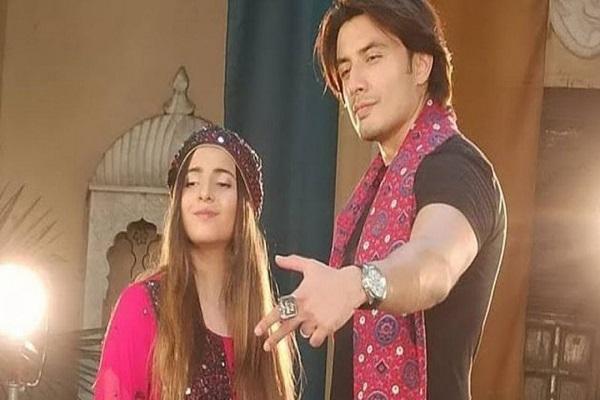 Career
Urooj was highly impressed by the singing skills of Ali Zafar and fortunately, in 2019, she got a chance to sing a song with this legendary star. The song that was sung in Pashto became the biggest hit. On the other hand, her voice was also appreciated. The next year in 2020 she again got an opportunity to sing another song with Ali titled Allay.
Her song Allay was also nominated for best song of the year in the 2021 PISA awards. Both songs are in Pashto and are highly admired by people. After the release of her 2  songs she did make many appearances however, we are hoping to listen to more of her songs. Urooj is undoubtedly blessed with a great voice.
She is also a vocalist and covers different songs time by time. Recently her music video Gharoli was released and she sang along with Hassan Badshah and Abid Brohi. She also does live concerts in different cities.