The year 2022:WBM International serves with a passion to turn dreams into reality, with the smartest Innovation. WBM International World Business Management was established in 1995, the company has manufacturing units and development facilities in the USA, Pakistan, China, Europe, and South America. WBM a global leader has provided a variety of products under one umbrella. With over 1000+ products available, including Personal Care to Health Care. The brand journey began with Himalayan pink salt that has been declared the No # 1 tasting salt in the world.WBM International is the world's largest manufacturer company with different plants in Pakistan, China, and the USA. Furthermore, this Company is the largest producer and exporter to prevail in more than 100+ Countries and owns 100+ brands available around the globe. Their aim and mission were declared through the slogan,
"Quality Is Our Passion" With A 100% Money-Back Guarantee.
Sharing his views about the Brand, the Manager of the WBM group said,
"We admit that every piece of product delivered should be of the highest quality; thus, all necessary quality controls are duly implemented. WBM International observes strict labor laws, ethical sourcing and is dedicated to producing products that meet the customers' satisfaction".
Complete Home Solution
Through the CES platform first time in 2019, the only company that gives complete Smart Home Automation Solution on Global Artificial Intelligence+ Internet of Things. Which include Smart Kitchen Solutions, Bathrooms, Home and Security appliances to make everyday life more convenient while saving your time and money. IoT Home Automation is the ability to control appliances through an internet-connected system. WBM Smart Home Devices are wireless and human-friendly.
WBM Smart Home Automation Company provides high-quality products that work with Alexa to create a beautiful, convenient and secure living space. The user data is safe and secured by Blockchain Programming. The major goal is,
"To endorse trust and satisfaction among people about the quality of products and services"
International Houseware Association Awards:
The Top featured WBM Smart Products of 2020, and 2021 were our Space-Saving Ultra-Short Throw projector and Time-Saving Massage Gun. These were the Best Smart Products selected worldwide by the IHA (International Houseware Association) in the Time-saving and space-saving categories. Now they are introducing a new upgraded version and the latest innovation in their massage gun. It can help relieve muscles soreness and stiffness smartly while very efficiently saving your time.
"We have nothing to lose but the world to gain" (CEO WBM Group)
TOP-SELLING BRANDS UNDER WBM INTERNATIONAL
This company owns other brands including a Household to Grocery Products. Top brands under WBM International are WBM Smart, WBM Care, WBM Home, WBM World, passion 84, Salt 84, Himalayan Glow, and so on.
WBM Careoriginated from the USA and presents the theme "Care from Nature". It intends to provide a natural solution for every kind of personal care concern. It provides natural, quality, and affordable products for all who need love and power.
WBM Home is a sub-brand by WBM that carries the honor to make people love their home with its innovative home care products.
Himalayan Glowcovers Salt Crystal Lamps that is another innovation of WBM Group. It creates the perfect environment to relax.
"To be a most preferred company of our consumers, to satisfy their requirements,"Says, the Director of WBM.
ENVIRONMENTAL SUSTAINABILITY
WBM Foundation is a non-government organization under WBM, this organization is working since 2011. They conducted millions of environmental awareness campaigns on the national and international levels. They planted millions of trees all over Pakistan.
WBM foundation's vision and mission? Their vision is to create a better, innovative, healthy, and sustainable future. WBM Foundation promotes a pollutant-free environment. Its mission is to fight against non-biodegradable products that tend to harm our environment.
"We plant trees, not for ourselves, but for future generation," Says, the CEO of WBM Foundation
Eco-Friendly Packaging & International Certifications:
WBM introduced Reusable Human-Friendly Craft Packaging that is easy to use and recyclable. The company aims to reduce the carbon footprint of its products. This brand made a revolutionary impact in the market by protecting its quality of products.
This is the only brand to have the highest NO # 1 International Certificationaround the globe. All production and management of the company are under International Environmental Management System, Customs-Trade Partnership against Terrorism, ROHS, and HACCAP. Other Certifications are Natural, Vegan, Kosher, Halal, Non-GMO, Gluten-Free, FDA Certified, Recyclable, Green, USDA Organic, UL, EPA, PSQCA, ISO 17025, ISO 9001, BRC, and ES.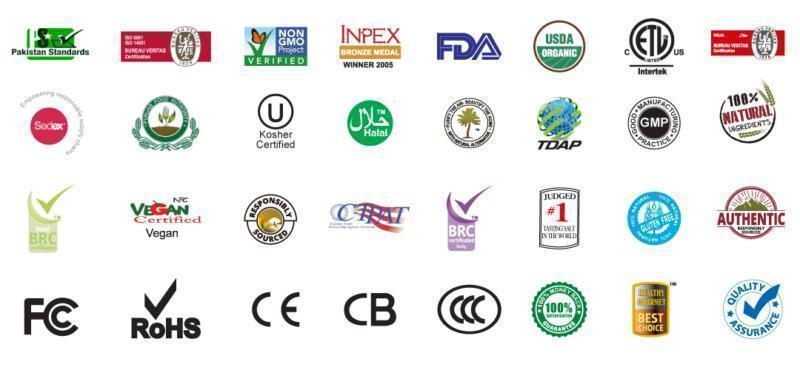 UPCOMING INNOVATIVE PROJECTS:
In the future, WBM will launch different projects and brands in 2022. Which include W Secret, WBM Minerals, WBM Ideas, and WBMReal Estates. The company offers other special discounts to disabled people, teachers, and army staff.
WBM Ideasis the new upcoming project that will work to empower individuals. It will educate the people about modern working skills and strategies and also helps them achieve their goals.
WBM International products are available across all major Online Stores in Pakistan and all over the world. With easy secure payment methods ranging from Cash on Delivery, Secured Credit Card payment, Bank Transfer, and Mobile Wallets like EasyPaisa and Jazz Cash, depending upon customer's ease and preference.
Vivo Y36 5G – Specifications and Price in Pakistan Revealed