Yamaha YB125Z DX is finally launched in Pakistan. The whole world goes crazy for a new car launch and Pakistanis love it when a new bike is launched in Pakistan. Although many people prefer cars over bikes, Pakistani boys and men prefer the ease that bikes provide and enjoy the ride with enthusiasm.
The fact that bikes are handy, cheaper than a car and full of thrills is the cherry on top for bike lovers in the country. Young boys and professionals love driving bikes because it is much easier to maneuver in traffic, takes up very little space and allows a simple yet efficient ride for two people.
Keeping that in mind Yamaha has launched the all-new YB125Z DX in Pakistan. Promised to be fast efficient and incredibly good looking, the Yamaha bike is ready to take over the Pakistani bike market with a storm.
Here is what you need to know about the Yamaha YB125Z DX.
Design and Style
The bike will share the same body style as the Yamaha YB125X however, it will have plenty of improvements to make it different from the previous model. It will feature front ventilated disc brakes and alloy rims that make it look beautiful from every angle. To further heighten its chic look, Yamaha has added a new sticker to the mud flaps on the front fender.
The smart look of the bike is further enhanced by its two very bright and classy colors. The Yamaha bike will be available in Vivid Cocktail Red color and Metallic Black color.
Performance of Yamaha YB125Z DX
The Yamaha is fitted with an OHC 125cc single cylinder engine that is paired with a 5 speed transmission. It has a wheelbase of 1,285mm to make it look huge. The air-cooled, 4-stroke engine has 2 valves that make it easier for you to maintain your vehicle.
As per typical of Yamaha, the YB125Z DX comes with electric starter and kick starter as well. The fuel tank can hold in 13 liters of fuel.
Price of Yamaha YB125Z DX In Pakistan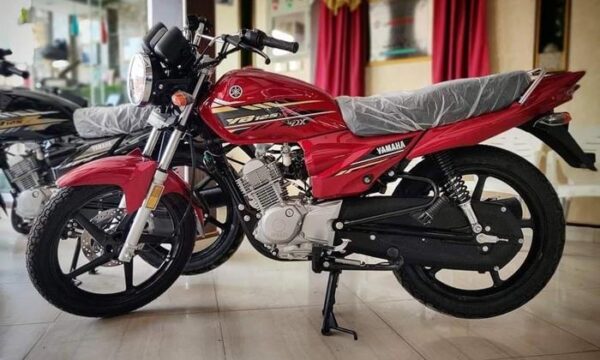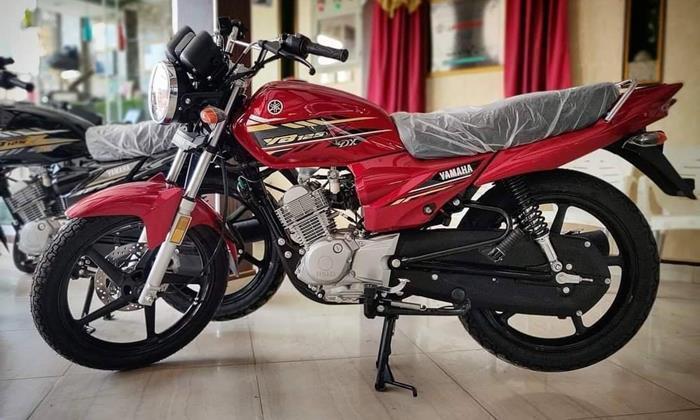 The Yamaha YB125Z DX has a price of Rs. 163,500, which is a lot cheaper than its competition in the Pakistani market. The Yamaha bike has a direct competition in Honda CB-125F and that has a price of Rs. 185,500. There is a massive Rs. 22000 between the prices of the two.
Also, comparatively, Yamaha has proven to give better performance, smoother transmission and incredible durability overtime. Yamaha bikes are also popular for less engine vibrations and less maintenance requirements, which is what Pakistanis need.