Whenever a person locates a store or searches for an item online, he uses a mobile device which influences the retail business. Almost 50% of the sales are initiated by your mobile phone. This means that the future of the online retail business is going to be "Huge". Today more retailers are selling online as it is the new normal. With just a touch you can buy anything, anywhere, and get it delivered to your doorstep. Online shopping has made life easier. After the success of the US online shopping marketplace, WBM International has opened its online shopping Marketplace In Pakistan as well.
PRODUCT CATEGORIES
The online store offers a variety of products from baby care products, personal care, Home & living products, and beauty care products. All our products contain 100% natural ingredients with no harmful chemicals used.
ABOUT WBM
WBM International is one of the manufactures of Natural products originating from the USA. Most of the products commercially available contain chemicals to make them visually appealing. Our products are free from chemicals and harmless to the skin. All products available on our website are natural and cruelty-free. You can shop online by visiting our website online shopping in Pakistan.
Delivering Nationwide
No matter if you live in mega-cities like Karachi, Lahore, Islamabad, or small cities like Quetta, Peshawar, and Hyderabad; we deliver nationwide. Now you don't need to go from one shop to another to search for your favorite items. Because we have got everything in one place. You can save your time and money as we have got millions of products from thousands of sellers online
BRAND NEW LAUNCH OF HIMALAYAN CHEF ORGANIC PRODUCTS IN PAKISTAN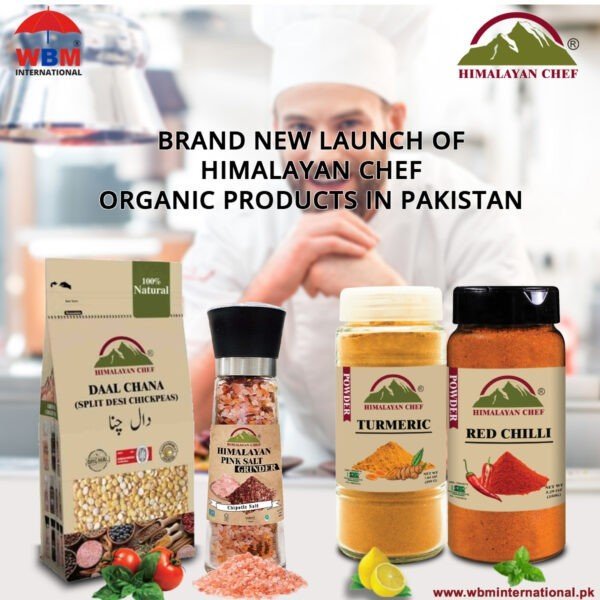 Under the umbrella of our brand, we are going to launch a new line of exciting products. Himalayan Chef's new line of grocery products in Pakistan will make your life healthy and fit. Our goal is to provide a healthier lifestyle to individuals, families, and communities by protecting the earth. The new line of products includes Basmati rice, Pink salt, wheat flour, Spices, Seasonings, and cooking plates. These kitchen staples are common in every household. Just think about it! You can get all your daily grocery items in one place with just a touch? Isn't it amazing!! By downloading our official application from the Play store you can buy daily grocery items on the go.
You can get regular discounts and promotions through our application. So, you can buy your favorite products at low prices.
We offer discounts on different events For more information visit our official Facebook page: WBM MART.
LARGEST MANUFACTURER OF HIMALAYAN PINK SALT
We are the largest manufacturer, importer, and exporter of Himalayan salt. Himalayan salt comprises of the same 84 minerals which can be found in the human body. A Few of the minerals include Sodium Chloride, Sulphate, Calcium, Potassium, and Magnesium. You consume less sodium intake per meal by using pink salt instead of regular table salt
Health benefits of Himalayan Salt
Maintain the PH balance of body
Normalizes blood sugar
Detoxifies the body
Reduces Skin inflammation
Cleanses the Digestive tract
Provides relief from respiratory diseases
To keep your blood sugar level normal, switch your regular table salt with Himalayan salt for cooking.
'Moreover, the Himalayan chef has introduced a relatively new idea of cooking plates, salt lamps, Shakers and grinders for spices"
WHAT IS PINK SALT COOKING PLATE?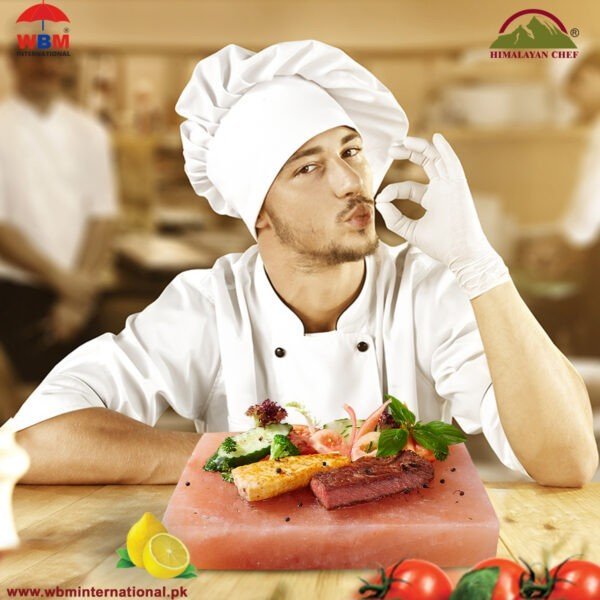 The pink salt plate is made up of 100% Himalayan pink salt. Himalayan salt has been linked to its wonderful health benefits. Food cooked on salt plates increase the nutrient content of your meals. The cooking plates slowly infuse rich salty flavor to the food. These Plates can endure heat up to 500f. You can naturally season your food by cooking on Himalayan cooking plates.
The Himalayan salt plate is made up of 100% Himalayan pink salt. It infuses rich salty flavor to food cooked on it. Himalayan salt is linked to wonderful health benefits. Food cooked on salt plates increase the nutrient content of your meals. The salt block can endure heat up to 500 Fahrenheit. You can naturally season your food by cooking on Himalayan cooking plates.
Top chefs in the US, use Himalayan cooking blocks to add delicate flavor to their food.
The cooking plate comes from natural salt deposits from the Himalayas
It is a versatile product so it can be used directly on the grill to cook meat or can be served chilled for fruits and vegetables
No need to worry about uneven cooking, the salt block cooks evenly food from both sides.
Easier to clean; simply wipe the salt block with a clean towel.
Due to its antimicrobial properties the salt block disinfects themselves.
The Himalayan salt blocks can last for years it has long durability.
Introducing New Packaging Concept of Grinders and Shakers
Spice grinder
If you are a person who loves to use only fresh ingredients then our salt pepper grinder is made for you. Now, Add freshly grounded salt, pepper to get that strong aroma in your dishes. The table salt can get wet due to moisture in the air making it difficult to sprinkle on food. But, coarse
salt contains less moisture as compared to refined salt. So, you can save time and effort by adding freshly ground salt.
Spice shakers
Save the hassle of opening packets of spices to sprinkle on food by using easy to sprinkle shakers. Now, you don't have to struggle with grinding the spices before use. Easy to use and store its plastic packing makes it unbreakable.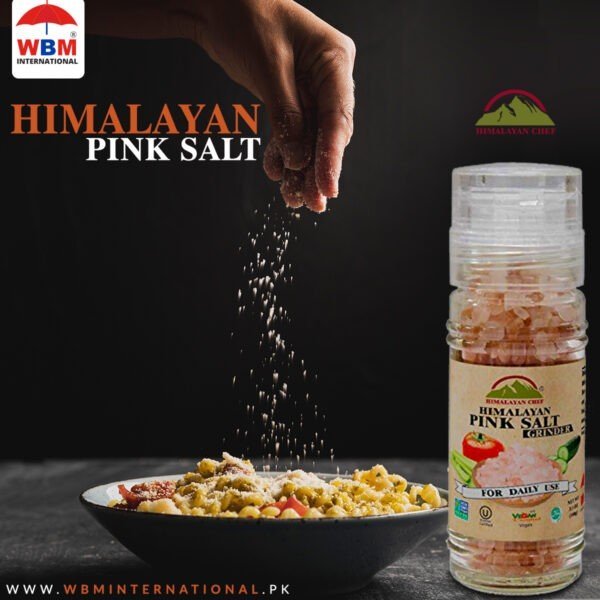 OFFICIAL TIK TOK CHANNEL AND PROMOTION CAMPAIGN LAUNCH COMING SOON!!
As more brands are using social media platforms to engage with their target audience. In the coming days, we will be launching our social media campaign to target our audience. Our company will be reaching out top TikTok stars to promote our products. Watch out for new TikTok challenges under the hashtag #Desifood on our official TikTok channel. We will be bringing Exciting challenges, giveaways, and much more fun events every week. Stay tuned!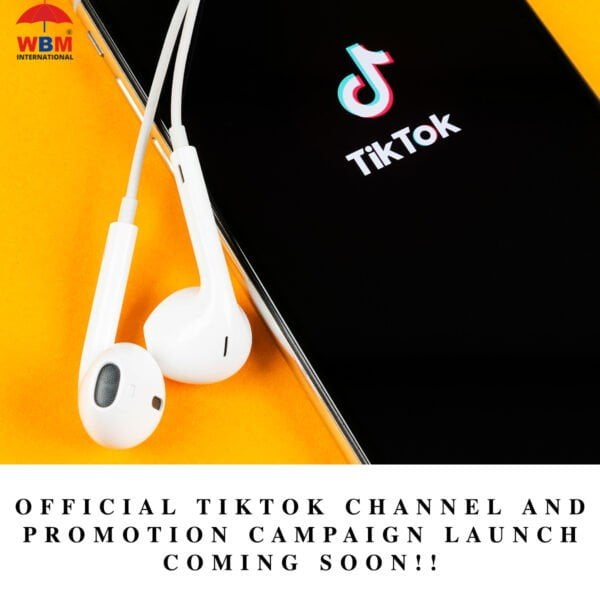 SUMMARY;
WBM is Pakistan's best online shopping portal which offers natural products for daily needs at affordable prices. It is going to launch a new line of grocery products under the tag of the Himalayan chef. These products will make shopping for groceries quick and easy through online shopping store in Pakistan.