Very few new actors are able to capture the attention of audience and Yashma Gill is one of those lucky few. She got her big break in 2016 and since then, she has appeared in numerous dramas and made the audience love her unique approach to selecting characters.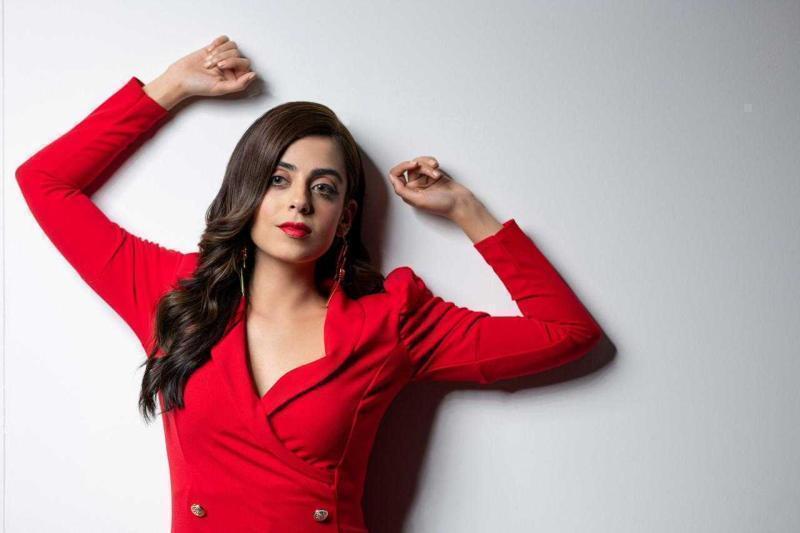 Yashma Gill is one of the most versatile actresses in Pakistani showbiz. She is very picky about what character she portrays and very choosy about the show itself. Known for her brilliant acting skills, Yashma has already made a grand name for herself in the industry and is much loved by audience and critics alike.
Here is her complete biography with a closer look at her life, age, dramas and more.
Biography of Yashma Gill
Age
Yashma Gill was born on 19th October, 1989 in Jahanian, Khanewal, Punjab. She is currently 32 years old and she has made quite a name for herself in the showbiz industry. Her zodiac sign is Sagittarius. Although she was born in Jahanian, Khanewal, she spent most of her childhood there but now she lives in Karachi to pursue her acting career. She is a model and actress. She is 5 feet and 5 inches tall, which makes her tall in terms of the Pakistani society standards.
Family and Parentage
Yashma Gill comes a very humble yet very educated family. Her father is a businessman whereas her mother is a house wife. Yashma is one of four siblings. She has an older brother, older sister and a younger sister, so she is right in the middle. Her brother, Shoaib Gill lives in Adelaide, South Australia whereas her elder sister is married and lives in Karachi with her family. Her younger sister is Arroba Gill, a famed social media star that is also turning heads.
Religious Views
Yashma revealed that she belongs to a family of Atheists and she was too during her teenage years. However, since then she has converted to Islam. She did face some issues in her family due to her faith, but she has overcome those. She had this change of heart when she met a Muslim girl who became her friend. She fasted during Ramadan with her, prayed with her and then she converted to Islam.
Education
Yashma Gill got her initial education from Jahania where she completed her matriculation and further education. She then went on to study at La Trobe University in Australia where she received her Bachelor's degree is Psychology. After completing her studies, Yashma came back to Pakistan to pursue her acting career.
Relationship
Yashma Gill is currently single and she has no plans to get married anytime soon. She is focused on her career and believes that when the time is right, she will find love and settle down. Until then, she will focus on her career and become a better actor.
Becoming an Actress
Much like many other new and upcoming actors, Yashma Gill was first a model and VJ before she took up acting. She has modeled for many famous brands in Pakistan and also has her own YouTube channel. She has appeared in movie Wrong No. 2 (2019) and made an appearance in the song Gali Gali.
Since her debut, she has appeared in a number of dramas. Here is a complete breakdown of her dramas so far.
| | | |
| --- | --- | --- |
| Year | Drama | Character |
| 2016 | Meri Saheli Meri Bhabi | Rukhsar |
| 2017 | Iltija | Tayyaba |
| 2017 | Ghari Do Ghari | Sidra |
| 2017–2018 | Qurban | Mariam |
| 2017–2018 | Ghar Titli Ka Par | Erum |
| 2018 | Kahan Ho Tum | Hajra |
| 2018–2019 | Umm-e-Haniya | Saba |
| 2018 | Kab Mere Kehlaoge | Batool |
| 2018 | Haara Dil | Fizab |
| 2018 | Kabhi Band Kabhi Baja | Meher |
| 2018 | Kis Din Mera Viyah Howay Ga (Season 04) | Taniya |
| 2018 | Ki Jaana Main Kaun | Anaya Taimoor |
| 2018–2019 | Ab Dekh Khuda Kya Karta Hai | Noor Saba |
| 2018 | Khatakaar | Zareen |
| 2019 | Gustakh Dil | Shamzi |
| 2019 | Do Tola Pyar | Mahira |
| 2019 | Piya Naam Ka Diya | Ramsha |
| 2019 | Alif | Shelly |
| 2020 | Pyar Ke Sadqay | Shanzay Meer |
| 2020 | Tasveer | Haya |
| 2020 | Gustakh | Anya |
| 2021 | Phaans | Hafsa |
| 2021 | Mujhe Khuda Pay Yaqeen Hai | Nazneen |
| 2021 | Azmaish | Shiza |