For Signature Device, Use All New Youtube  Device Report Website
YouTube is one of the best website for viewing dramas, films etc. for its viewers and fans. However, a lot of the number of people watch many things on this site. Therefore, there is almost all type of stuff is available for the viewers. Now, YouTube introduced a new website named Device Report for signature devices. Hence, all the devices through which people enjoyed a lot to watch the videos are included in the Device Report website. However, there is a long list of included mobiles in Device Report website as all the flagship smartphones of all major companies are included in it. Now, you can enjoy the fast and effective video streaming with the new Device Report Website by YouTube.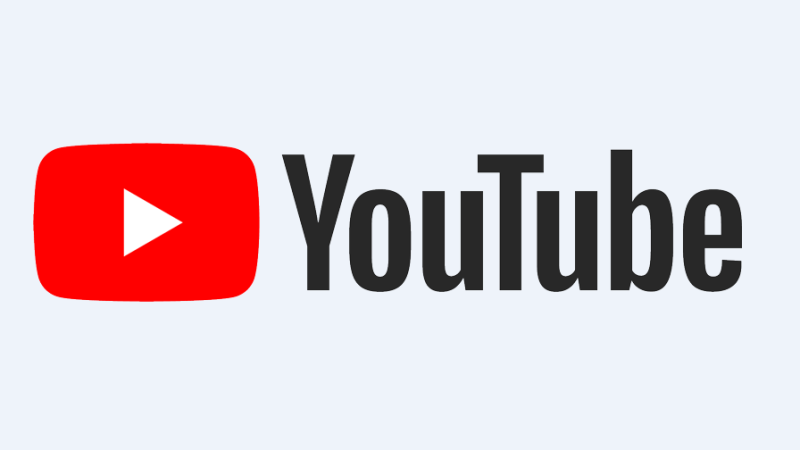 Complete Details of Device Report Website
YouTube launched a new website for YouTube Signature Devices named Device Report. Via this new website, you can enjoy the video streaming on your smartphones. All the popular mobile phone companies' flagship smartphones are included in Device Report. So, now it is possible to watch the videos from your smartphones that are included in the Device Report website's long list. Moreover, through Device Report the quality of video streaming would be good for its fans and viewers.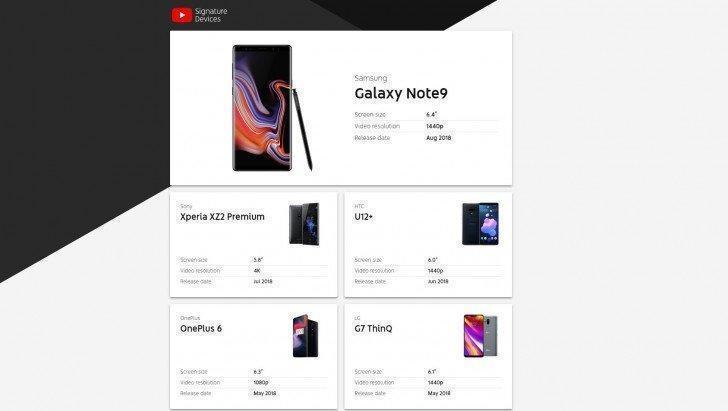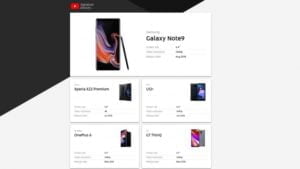 Smartphones Included in Device Report Website
YouTube included all the major mobile phones in Device Report. YouTube said we test all the devices very attentively and they all would show the better performance during video streaming. In the included list there are Samsung, LG, OnePlus, HTC, Huawei, Xiaomi, Google and 18 smartphones of Nokia are included. These smartphones are as follows:
Samsung Galaxy Note9 and S9
Samsung Galaxy S8+
OnePlus6
Xiaomi Mi 8
Samsung Galaxy S9+
Samsung Galaxy Note8
Xiaomi Mi Mix 2S
Sony Xperia XZ2
Sony Xperia XZ2 Compact
Huawei Mate 10 Pro
Google Pixel 2
Sony Xperia XZ2 Premium
Google Pixel 2 XL
Nokia 8 Sirocco
LG V30
Samsung Galaxy S8
HTC U12+
No Apple Device Included in Device Report
The interesting thing is that there is no Apple Device included in Device Report website. However, the reason behind not including any Apple device is that iOS Devices don't support the Google's VP9 Video kodock. For using the Device Report your smartphone should support the basic technologies that are described below. Therefore, They have not  include any device of Apple Mobile Phone Company in Device Report Website.
Technologies for YouTube Signature Devices
For YouTube Signature Devices there is need to support the six basic technologies. Moreover, if your smartphone supports all these technologies then you can enjoy the high video streaming from your smartphone. Therefore, the six basic technologies are as follows:
HDR
360 Degree Video
4K De-coding
High Frame Rate
Next Generation Video Kodek VP9
Digital Rights Management Performance
Related Article WhatsApp Report Feature Revamped in Beta Version for Android Smartphones