If you are planning to port out your number and thinking to port in, into Telenor network then wait and read this post.
From last six months or more, customers are facing call connectivity issues on Telenor MNP numbers, all customers who have been port in, to Telenor network from any other network are unable to receive calls from Zong network. And this specific issue is only on those numbers who have been port in, to Telenor network.
All calls from any Zong number is not connecting to Telenor MNP numbers, and customers may get Network Busy Notification.
What Telenor Says?
Telenor as usual, says your complain has been registered and they as usual give long dates for simple query. And customers are saying Telenor Customers service is worst and they always, says Your Complaint Has Been Registered, and giving almost two weeks for simple questions or problems. And never solve their issues.
This matter should be sought out on priority basis, but unfortunately they are giving same 8 to 12 days for complaint resolution.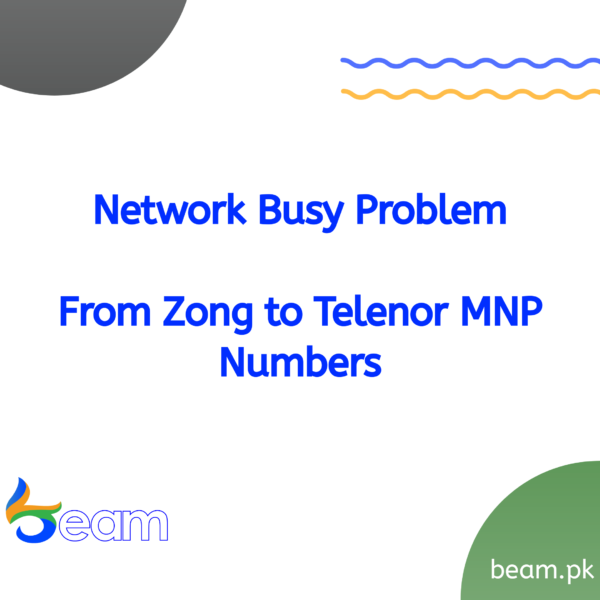 What Zong Helpline Says?
On the other hand, Zong customers service is quite and they always answer and solve the customers queries. But in this case, first they said contact Telenor and then they are also unware and launched the complaint.
What Zong CSC Says?
Zong customer service center, are saying the problem is known and our calls are not connected to MNP numbers in Telenor. And call helpline for further assistance.
What PTA says?
PTA is also unaware for this problem and asking customers to launch complaint on portal to get the solution.
Whatever the reason is, Calls should be connected immediately on Telenor MNP Numbers from Zong or from any other network. PTA should intervene to solve the issue, so that customers can get quality of service and PTA must check the customer service of Telenor and all other network as well.
All companies are involved in cheating, activation of different services on customers number without their consent, balance deduction and poor service.
PTA, should take strict action and ensure that all Telecom companies are providing quality of service to their customers.