The honeymoon period is over, Zong announced to cutoff all friends and family numbers entered by zong employees. Zong employees have an option to enter 10 numbers of their choice so that others can enjoy Zong B1 T13 employee special package call tariff.
But now Zong announced to switch all employees packages to Zong Value Package. Few months back Zong cap the internet in employee package and discontinue the 3G package.Earlier the 3G package was activated by paying only Rs.100 and it was truly unlimited and 4G package was at the price of Rs.250. But Zong stopped 3G package and merge it with 4G.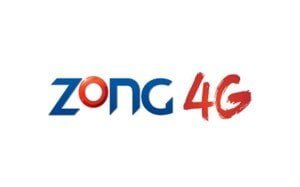 Few days back my friend told me that Zong will stop FnF facility at employee package and all fake or original number entered will be stopped. And that day arrives, now from 1st-October all Employee Special Packages will be shifted to Zong Value Package and the grace period is over, now you have to pay as regular customer to enjoy all services.
Update: Only 3G/4G packages are revised by zong in employee package. Internet package of 30GB are withdrawn by zong and now three packages are introduced and will be effective from 1st-October,2015 other Call/SMS tariff are remained unchanged.
1- 4Gb/Month at Rs.350
2- 8Gb/Month at Rs.650
3- 24GB/Month at Rs.1500
For activation Dial *140#
Update:
From 1st-December,2015 Zong revamped their internet packages for Zong B1 T13 employee special package. And now there are only two packages are available.
Mini Bundle: 10 GB at Rs.500 Per Month
Super Bundle: 30 GB at Rs.1000 Per Month
To Activate: Dial *140#