Zong's WhatsApp Plus Offer is ready to give you plenty of free minutes and free data to last you the whole month. As one of the biggest and most popular telecommunication companies in the country, Zong is known for offering great number of packages and bundles to its consumers that are challenging to the other service providers in the country.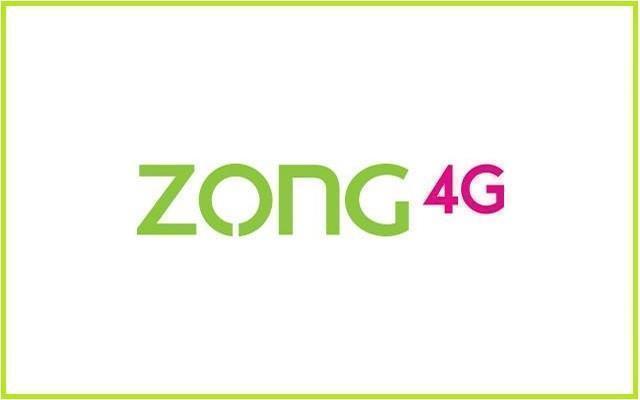 With the WhatsApp Plus Offer, Zong is giving direct competition to Jazz for their very similar Jazz Mahana Bachat Offer to its consumers. While Zong does offer a wide range of daily, weekly and monthly pakcages for both of their prepaid and postpaid customers, this new package is a welcome addition for consumers on a budget. This new offer gives free minutes and free MBs at a very affordable price.
WhatsApp Plus Offer Details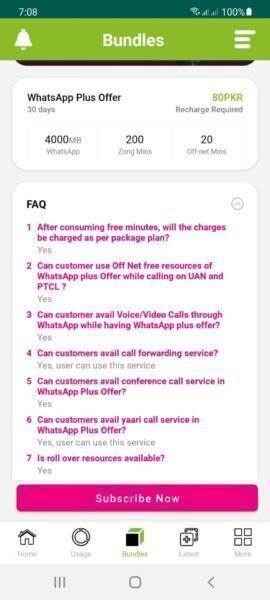 The new WhatsApp offer is purely for prepaid users. The offer will include:
4000 MB for WhatsApp only
200 Zong Minutes
20 Off-Net Minutes
The bundle can be activated for Rs. 80 including tax.
What You Need to Know!
There are some things that you need to know about the package before you can activate it. Here is what you need to know about this brand new package.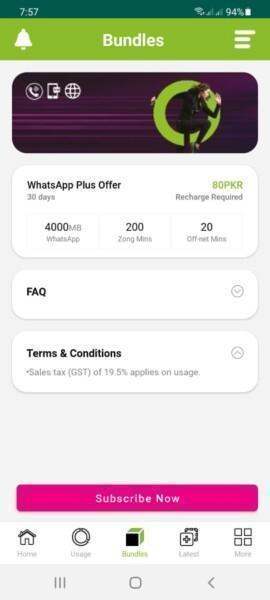 After the free minutes in the package are exhausted, standard call charges will be applicable.
The off-net free minutes can be used on PTCL and UAN calls as well.
With the WhatsApp Plus Offer, customers can use both voice call and video calls on WhatsApp.
The users can also avail call forwarding service with this package as well.
The Zong users can avail conference call service.
The remaining MBs and minutes will roll over when you re-subscribe to the package.
On Usage, a General Sales Tax of 19.5% is applicable.
At the moment, you can only subscribe to the package using the Zong mobile application or by dialing *310#.
The bundle is expected to be a great new addition for students and general users alike. What do you think of this new WhatsApp Plus Offer?
HOW TO SUBSCRIBE
Dial *4000# to subscribe Zong WhatsApp Plus Offer.
Check out other amazing Packages