Islamabad is considered as the third biggest city of Pakistan and is also its capital. The citizens of this city have been provided with the world class health facilities both by the government and the private sectors. There are dozens of hospitals operating in the city, some of the best hospitals of Islamabad include:-


Pakistan Institute Of Medical Sciences
Abbreviated as PIMS ,Pakistan institute of medical sciences is the hospital that is well equipped with latest machinery and competent staff. It is the best hospital in the country for the treatment of Thalassemia. The hospital serves at the best of its capacity, but the government needs to spend more to make it even better.
The prominent features are:
592 total beds
230 beds for children
125 beds for Maternal and child care
3.5 hectares space
Specialty in pediatric care
Specialty in obstetrics and gynecology
Ali Medical Center
Situated at E-8 Islamabad it is a hospital with a good reputation for providing the health care facilities, according to the international standards . It is a well equipped hospital and the staff is efficient and courteous along with the brilliant doctors .
Their Services include:
OPD services
IPD services
Dental services
Laser clinic
Radiology services
Skin specialists
Emergency services
Lab 24 hrs
Pharmacy 24 hrs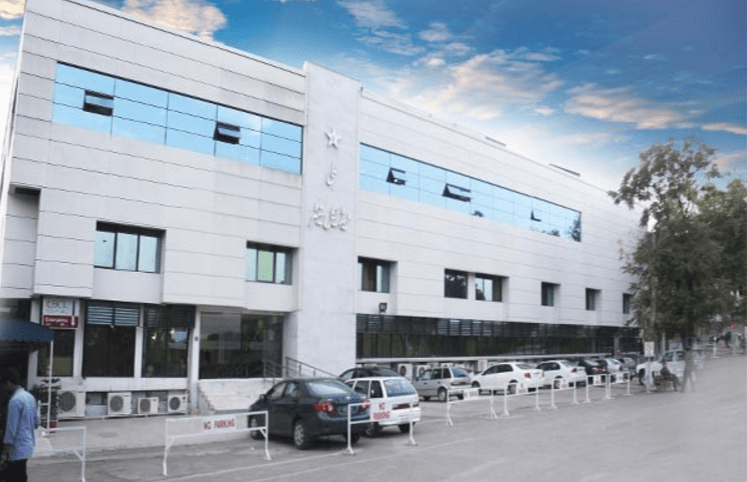 Maroof International Hospital
It is one of the best hospitals in Islamabad that aims to provide best health care services to the citizens of Islamabad and nearby areas. It is struggling hard since its development in 2009 to take health care services to peak level.
Its services include:
State of the art Medical facility and Treatment
Surgeries with latest equipment and cutting edge technology
24/7 Accident & Emergency Service
Executive, Premiere, Private, Semi-Private and Shared Rooms
24/7 Advance Laboratory Facility
24/7 Ambulance Services
Food & Nutrition Services
Patient Services Department
Patient Coordination Department
24/7 Pharmacy, with Eatery, Lingerie and Optics Facility
Kulsum International Hospital
The Kulsum international hospital, is one of the most affordable private hospitals with 67 beds. It is situated on the main Jinnah Avenue Road, Islamabad. It provides excellent general health and cardiac care. The doctors and the paramedics both are quite efficient.
Their best services include:
Physiotherapy
Cardiac rehab
Diet And nutrition
Emergency services
General surgery
MEDICSI
Medicsi, is yet another extraordinary hospital situated on Jinnah Avenue Islamabad. The healthcare, the  hygiene and the doctors, are all well qualified and well trained. The excellent services truly have their price.
Their popular treatments include:
laparoscopic cholecystectomy
Cervical Screening
Infertility
Obstetrician / Gynaecologist Consultation
Cancer Screening
Operative Hysteroscopy