Pakistani actress Ayeza Khan is one of the most versatile and most-followed celebrities who is growing with time for all the right reasons. It's been a decade when she made her entry and today she is one of the lead actresses who can fit in every kind of role.
There is a long list of her successful plays in which she portrayed a powerful and recognizable role including Chupke Chupke, mere pass tum ho, pyarey afzal, etc. Besides this, she is highly loved for being modest despite so much fame and recognition.
However, many times she falls into different controversies be it her beauty fairness endorsement or her choice of characters in different dramas. Let's figure out every detail in this article.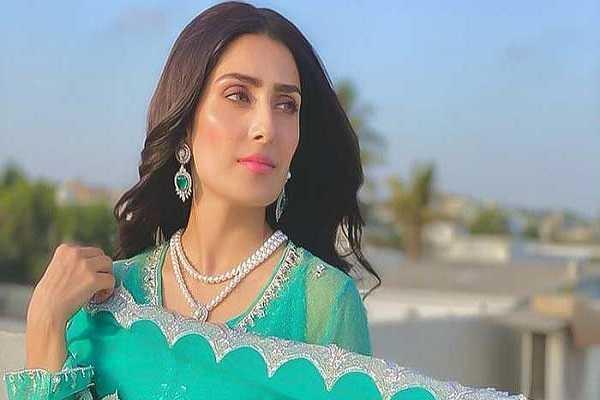 Ayeza Khan Biography
Coming from a non-artistic background, it wasn't easy for her to adjust herself among many senior and well-established artists. However, it became possible with her hard work and talent. Ayeza Khan husband Danish Taimoor is also a noted Pakistani actor who also has an extended fan following.
On the other hand, Ayeza Khan family is highly admired on the internet. People often debate on Ayeza Khan age however, she is only 30 years old. On Instagram, she is ruling the chart with more than 10 million followers leaving behind Aiman Khan and Mahira Khan.
Furthermore, we also got to see Ayeza Khan sister Hiba Khan in one of the modeling campaigns along with Aiza.
Aiza Khan Controversies
There are many few actors who escape themselves from different controversies and undoubtedly aiza is one of them. However, in the past few years, she unintentionally suffered backlash for one reason or another.
1- Ayeza Khan Fairness Ad
Last year, she posted a video on her Instagram account where she was seen doing a promotion of Faiza beauty cream that made many people furious. Apart from the public, senior Pakistani model and actress Amna Ilyas also came forward and schooled Ayeza for her wrong choice.
2- Problematic Choice of Characters
Inevitably Ayeza is known as a TRP queen whose serials got a huge response. However, Ayeza is also known for her problematic characters where the display of women is often shown wrong. Her serial Mere Paas Tum Ho became one of the blockbusters however, the role of Mehwish was shown as a selfish woman who can leave her child for the sake of money.
However, it didn't stop here. Her recent drama serial Laapat also caused another fuss about her. In one of the scenes, Ayza khan was shown making false allegations on the shopkeeper. This scene divided the social media and people started calling her irresponsible.
Apart from the public, many actors also came forward and called this scene inappropriate including Meesha Shafi, Shumaila Faruqi, and others. Now the question arises that why Ayeza Khan dramas often show the wrong display of a woman. Does she need to come out from these poorly written scripts?