Amir Liaquat Badly Criticized for Sharing Cheap Tweets Against Sherry Rehman
The most controversial personality, Amir Liaquat is again in a great trouble due to his hate tweet. Since the start of his career, he had to face controversy due to his own acts. Recently, he won the election from Karachi by gifting the defeat to its former party, MQM. Recently, he rushed to Twitter and posted a hate picture along with the cheap text.
Amir Liaquat Tweet:
He posted the following picture with the Indian song. But he changed the lyrics as Hum Tum APC mn Band Hon Aur Chabbi Kho Jaye.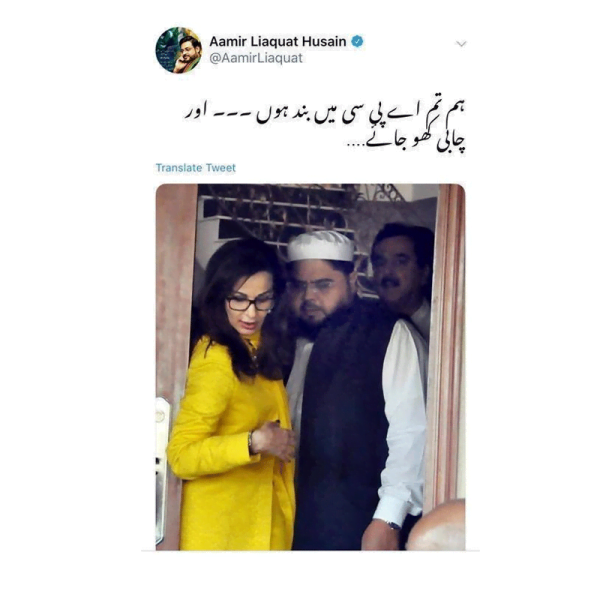 Although He deleted the post after five minutes of posting this, people don't let him go. After that, he has to face a serious reaction from the people. This is questioning about the Tabdeli and Naya Pakistan. People are wondering whether such people will bring change?
How Sherry Rehman Respond?
When the Amir posted this picture, the management of Sherry Rehman responds quickly against such cheap tweet. She warned him about this and said that she is the follower of Benazir Bhutto and have much courage to bear all these things.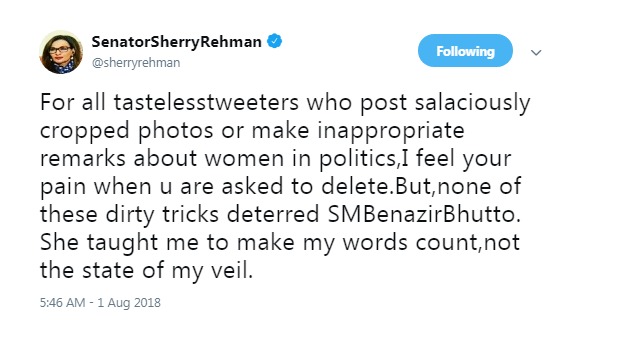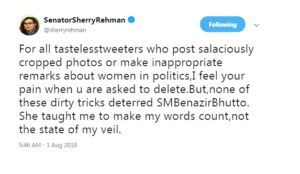 In response to Sherry's tweet, Liaquat even did not understand anything. He apologized to her but his words were even more miserable. He said that he is targeting the man who is with Sherry, not her.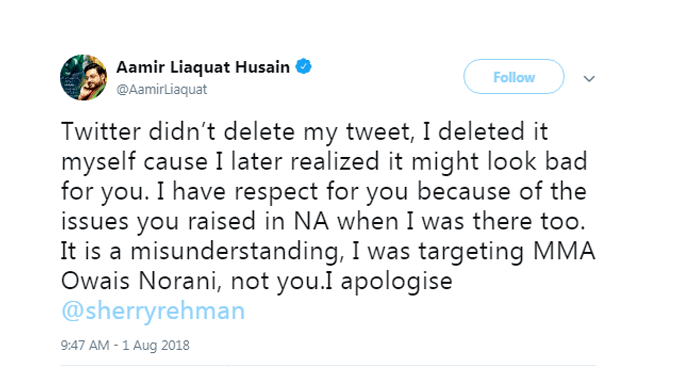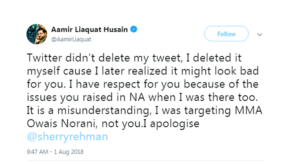 But is he really targeting him not her? If you want to target such a person, then it's necessary to post such stuff against a woman?
The reaction of People:
PTI's politician and NA member Shireen Mazari also spoke about his own party member. She said that many male politicians such as Kh. Asif, Altaf Hussain etc. also use such language for her and women politicians should stand against such garbage. Hats Off to Her!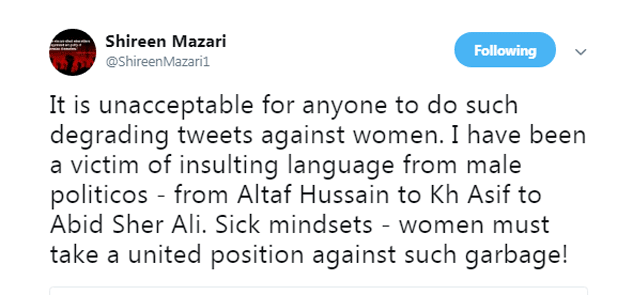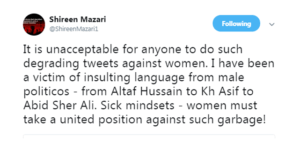 Nighat Dad also condemns this act by addressing the founder of Naya Pakistan., Imran Khan.
Mehr Tarar and Kapil Dev also criticized Amir for his sexist views against a women politician.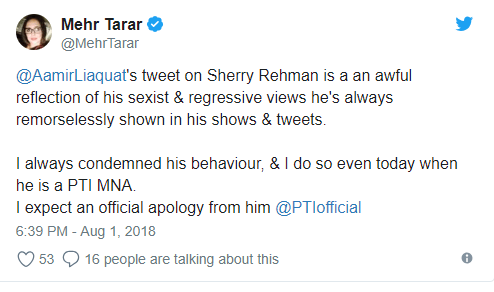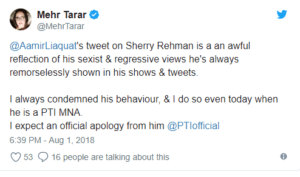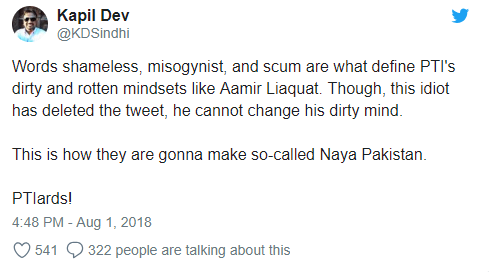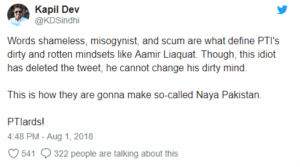 Some people questioned about the Tabdeli about which IK have promised. They called it the biggest mistake of Imran Khan for choosing Amir as a politician.

This man also criticized him for such a cheap and sexist post against women. They are worried about the future of Pakistan as Amir is one of our leaders.


Even people are more polite than this so-called Parliamentarian.

Related Article | Boycott HUM TV & Celebrities – Online Petition Started for not…