Atif Aslam Criticized for Signing Indian Song in Independence parade and How He Respond
Atif Aslam is a music icon and has a huge fan following not only in Pakistan but all over the world. As he has a huge fan following, he also has some haters who are always trying to spread false news about him. The same thing happens a few days ago when Atif Aslam Criticized when he was on his concert in New York for Independence Day Parade. According to some rumors, he has sung an Indian song (Tera Hone Laga Hon) in the parade, from 2009 Indian Movie Ajab rem Ki Gajab Kahan. After this rumor, another rumor spread that he refused to hold the national flag of Pakistan as women were giving it to him. Due to this, the national flag falls on the floor and he even did not take it.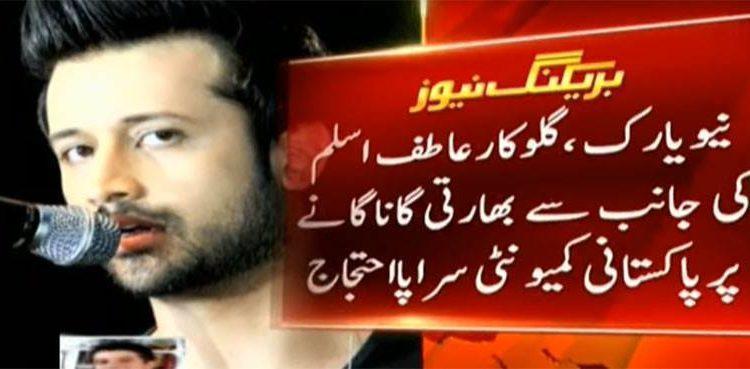 When the news spread, Atif Aslam Badly criticized by the people for this anti-patriotic behavior. The news continues spreading for a whole week and Atif did not respond to even a single one. As always, people consider it their obligation to bash and took this rumor at the top news.
The reaction of People:
Some people start criticizing it without the confirmation and this is not the right thing.

Moreover, we can never expect such an immature behavior by a news channel as the news of this was spread by a news channel.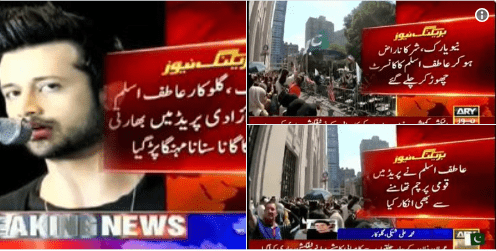 On the other side, the fan following of Atif Aslam refused to accept this and defend him.



Some people who were present in the parade, also reject this claim and called it a propaganda against him.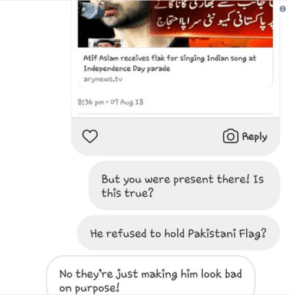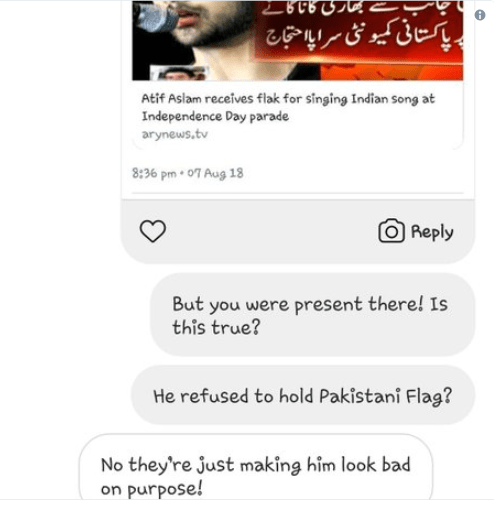 Famous singer Shafqat Amanat Ali also defend Atif against this rumor.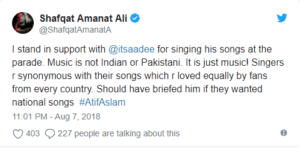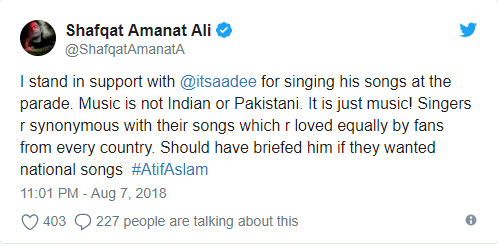 How Atif Respond:
Although, Atif Aslam Criticized and he did not speak for many days on this issue and let people criticize him. However, he recently rushed to the twitter and clarify this issue. As always, he uses a polite language and shares his thoughts while posting the picture with the slogan; Never Give Up and Share the Truth. He said;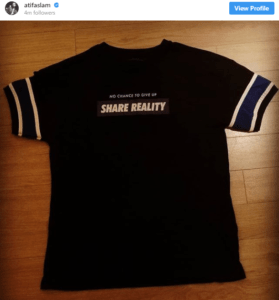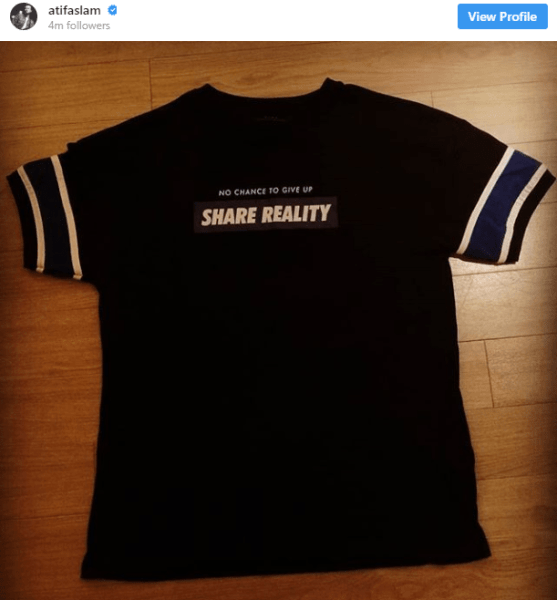 I Simply Love My Haters. Indeed, Allah is the only one who bestowed respect to the people. The green flag is my identity and My fans know that I respect this. I am very hay that, the people my fans know it very well about how to respond to such propaganda. Many people get to know in Naya Pakistan about how to respect the people who have to make a good repute of Pakistan in the whole world. Furthermore, I respect Shafaqat Amant Ali and all Fans for defending me.
Related Article  Is Amir Liaquat Ruining Image of Naya Pakistan? Badly Criticized for Hate Tweet