Atif Aslam's Routine Life Style in his New Song 12 Bajay…!!!
Pakistani actors, actresses, designers, singers and all other people are doing well in their fields. Many advancement has been done in the Pakistan Entertainment Industry. There is a large line of best and popular singers of Pakistan and Atif Aslam is one of them. Atif always introduces something new for its fans and this time he really come with something new and unique. Today Atif Aslam's New Song 12 Bajay has been released and it's a full unique song as compare to his previous song collection. Atif mostly sung the romantic songs but in his new 12 Bajay Song he don't show the romantic side in his song. He showed some important scenes of his own life after becoming a musician. He showed hid daily life as how he spent his life as a musician. The starting of 12 Bajay Song is not so impressed but when it goes forward then we can't say that it is not an impressed song to show anyone's life. The music of 12 Bajay Song is also so impressive and he also show the 80s century in its video. This new 12 Bajay Song make a mega hit by Atif's fans and liked more. The complete description of 12 Bajay Song is described below. Must listen this song and know about the life of Atif Aslam as a musician.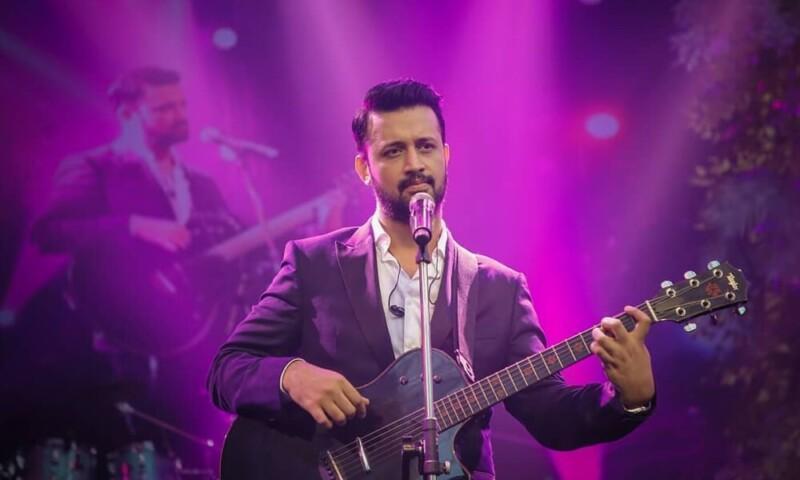 Atif's Life in 12 Bajay Song
Atif Aslam is count in one of the most talented, skilled and experienced singers of Pakistan. He is one of those singers who always introduces something new via his music. Today his latest 12 Bajay Song has been released with a unique style. Mostly Atif sung the romantic songs but this time the 12 Bajay Song is totally opposite to his previous collection. This song has not any romantic part but he showed the routine life of his own. He showed himself as a musician in this song. Atif share his daily life as he spent to become a musician. He share how he starts work and how he works in his life as a musician.
The basic purpose of this song is to tell about the daily life of Atif to all his fans, and through the 12 Bajay Song he shared his story to all people.
The song is totally different from his previous song collection as it is not romantic song. As we can see in the song the starting is not so impressive but as it goes forward it become interesting and looks impressive. The music of 12 Bajay Song is also so good and there is also 80s century in its video along with Atif's life. We all are hoping that Atif Aslam would also release more songs like this in near future.
Related Article|Pakistani Film The Donkey King is One of the Top Trending Film of 2018