Ayeza Khan and Imran Ashraf are the two biggest assets in the entertainment industry without any doubt. Both have made their name with hard work and dedication of several years without having links in the industry. When we talk about true stars, these two surely be included in the list.
As per the recent information, Ayeza Khan and Imran Ashraf are going to be cast together for the third time in an upcoming Ramzan drama Chaudhry And Sons and our excitement level has been multiplied.
Ayeza was previously seen in the Ramzan drama Chupke Chupke where she did a tremendous job. Let's see what magic she will bring on the screens this time. Let's talk about other details of the drama below.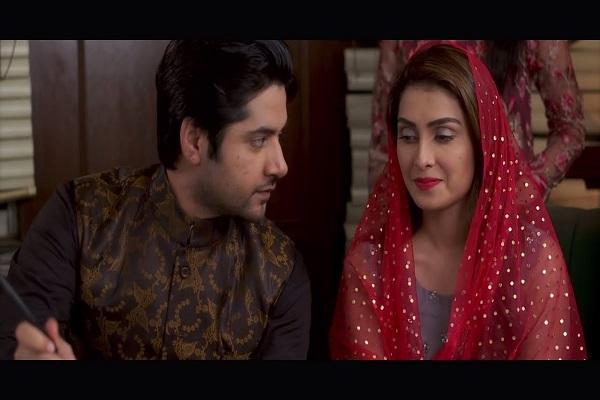 Ayeza Khan and Imran Ashraf To Cast together
When 2 superstars come together and share the screen, it is obvious to be a blockbuster drama. It wouldn't be wrong to call Ayeza the queen of Trps whereas Imran Ashraf is also not less than others. Ayeza's previous dramas Laapata and Chupke Chupke became superhits of 2021.
On the other hand, Imran Ashraf also brought magic in his previous dramas including Mushks, Raqs e Bismill, Ranjha Ranjha and others. This time both stars are sharing the screen for Ramzan 2022 and we are already excited about that.
Both actors were seen previously in 2 dramas including Shehrnaaz and Tou Dil ka Kia Hua where their chemistry was appreciated by the audience. Both the dramas were liked and appreciated by the audience.
The rest of the cast is yet to be revealed but we are sure that it is going to be worth watching drama with impeccable cast members.
More Details
The drama will be on-air on GEO tv and it will be produced by the biggest producers of the showbiz industry, the Kadwani brothers. Abdullah Kadwani is the director of GEO entertainment and has produced thousands of series so far.
The drama will be written by none other than Saima Chaudhry who is the master of comedy. Her previously written dramas including Chupke Chupke, Suno Chanda, Ishq Jalebi became superhits.
Furthermore, Wajahat Hussain is the director of this drama. Wajahat has won millions of hearts with his direction. He previously directed Khuda Aur Mohabbat 3 that became the blockbuster. Furthermore, he directed the previous Ramzan serial Ishq Jalebi that was also deeply loved.
With so many big names, it will be interesting to watch the serial this coming Ramzan.
Drama Chaudhry and Sons Story
As far as the story is concerned, it will be a comedy serial like all other Ramzan special dramas. With the success of Suno Chanda that was on-air in 2019, each channel started bringing entertainment in Ramzan. Hence for Ramzan 2022, various dramas have been sorted and lead actors are already decided.
Hence, the serial will be a might-comedy and will be on-air every day throughout Ramzan. The shooting of the drama will begin soon. Soon, we will be able to watch the teasers as well.