Babar Azam is an amazing batsman, along with a bunch of patience and a too-long temperament. He is born in Sialkot, a beautiful city in Lahore.t is hard to believe that a Pakistani fast bowler suddenly turns out into a unique and classy batter out of nowhere, YES! This boy is Babar Azam. The Akmal brothers' cousin brother started cricket when he was too young and represent Pakistan in the U15 World Championship.
Babar Azam's Show-Stealing performance in ODI
The Pakistani team captain gave an exceptional performance in the One Day Innings (ODI) matches against Zimbabwe. The world goes crazy while watching the score chart when he is on strike. He scores 221 runs in 3 games in the ODI series. One of the most outstanding achievements of Babar Azam is that he strikes 3 consecutive centuries in ODI against West Indies after Zaheed Abaas and Waheed Anwar. So, he is called the third batsman to hit 3 ODI centuries.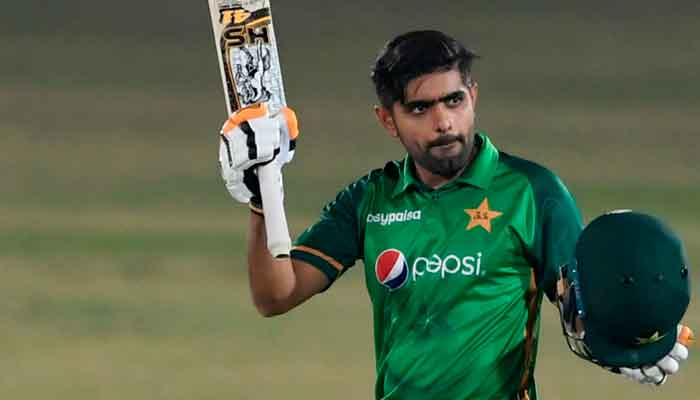 Babar Azam Is the Best competitor of Virat Kohli
As Babar Azam was above 30 points behind the Indian Captain Virat Kohli in ICC rankings, after scoring a century in 1st ODI match and striking 31 runs in the 2nd ODI match, he is now at 852 ranking point, which means just 5 points away from chasing Virat Kohli.
Kohli has secured the 1st slot in the ODI matches by attaining 857 ranking points. In India's recent matches vs. England, he failed to score 3 figures by striking two half-centuries in 2 games.
On the contrary, Babar Azam shows a tremendous inning in his last then ODI matches by striking 4 centuries.
To summarize:
The Pakistani team captain has become one of the most crucial members of the Pakistani cricket squat. He is showing breathtaking performances in ODI and test matches. Moreover, he is giving a tough competition to Virat Kohli as well. The Pakistani captain has the golden opportunity to overtake Virat Kohli's position in his upcoming ODI innings.