Top Best Hair and Skin Beauty Tips for Summer in Urdu
Beauty and Fashion is the first priority not only for women but also for men. In the summer season, our skin requires extra attention due to killer sun rays which damage our skin badly. The suntan, dust, blackheads, pimples and black spots are more common in summer. Here are some best beauty tips for summer in Urdu that you can follow easily.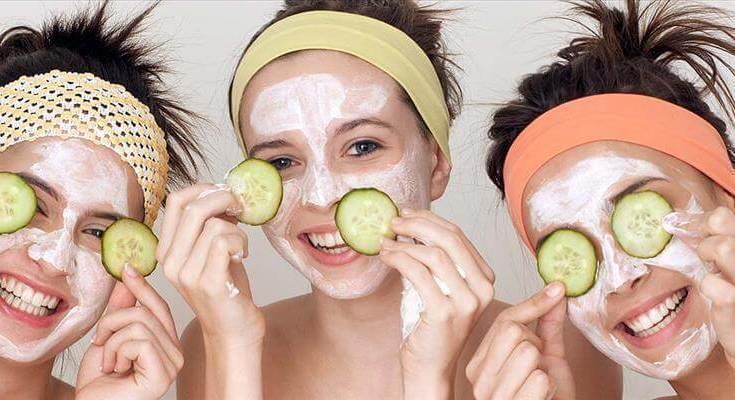 Best Beauty Tips for Summer:
The videos including the full procedure of using the best beauty tips for summer in Urdu which have been mentioned to facilitate you in a better way.
1.Homemade Whitening Mask:
In the summer season, having a clear complexion is very hard but if you follow some beauty tips then it can be beneficial for you. To make this paste you just need a few things;
Tomatoes Paste
Lemon Juice
Gelatine
You just have to apply this paste on your face, hands, and feet and then wash out with fresh water. You will see a clear difference in first-time use.
[youtube https://www.youtube.com/watch?v=21P9Ccvaerw]
2.Homemade Shampoo:
If you want long, thick and silky hair, then this Union Shampoo is very beneficial for you. Moreover, this will prevent hair fall and dandruff. The ingredients used for this shampoo are;
You just have to add the onion juice in a shampoo and have to wash your hairs with this. It will make your hair shiny in just one wash.
[youtube https://www.youtube.com/watch?v=XU2zI7Ao1F4]
3.Excessive Sweating Control:
Its summer season and the problem of excessive sweating is very high. Now, you can prevent facial sweating by using a simple tip and also you can get rid of the bad smell of sweat. The tip is defined by D.r Umme Raheel and it's really effective. You have to make a powder by using two things and it will overcome this problem.
[youtube https://www.youtube.com/watch?v=zlgzRAkKOuY]
4.Sun Tan Removal remedy:
Inthe summer season, sun affects our skins badly and turn it into the tanned skin. It's necessary to remove it otherwise it will leave permanent darkness or dark spots on your skin. This home remedy will let you clean your face and remove the tan instantly.
[youtube https://www.youtube.com/watch?v=Oha3hBweyyQ]
You need these ingredients which are easily available in your nearest store.
Rose Water
Mint Leaves Paste
Lavender Oil
The second remedy is the for the sunburn and this remedy will fade the burns and gives you a fair complexion. The ingredients of this remedy include;
Cucumber Juice
Dry Milk
Half Lemon
Related Article | Top 5 Natural Tips for Glowing Skin in Summer (Top Remedies)