Top Hair Cutting Games to Download and Play | Android & IOS
Hair cutting games are becoming a craze for young girls and they love to play it on a mobile phone. The games can be downloaded free of cost and are fully responsive to each device. These games are not only for entertainment purposes but also allow you to learn the cutting hacks and tricks with fun. There are some hair cutting games which you can download on both Android and IOS mobiles.
Best Hair Cutting Games:
These are the best hair cutting games based on customer reviews, number of downloads and exceptional features.
1.Toca Hair Salon:
This game is available both on Android and IOS as well on computers too. It is declared as the best games of the month and have a huge number of downloads. What you can do with this;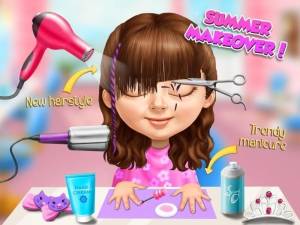 Cut the Hairs
Color the Hairs
Comb
Hair Styles
There are 6 cute characters and you can perform complete hair treatments on them. You can use your fingers to perform all the actions.
2.Elsa Wedding Hair Design:
Elsa is going to wed and you have to perform complete hair exercise for her. The game is available for android, windows phone, IOS and pc. To play the game more efficiently, they have provided the complete video as well as text guide. The distinguished features of the games are;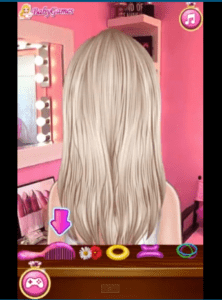 Cut the Hair
Comb
Choose Various Styles
Use of Pins, Catchers and other Stuff
3.Rapunzel Dye Hair Game:
Rapunzel is bored of her current hairstyle and she want some new looks. This game will allow you to choose the best and new hairstyle for her. Moreover, you can dye the hairs with colorful lines. This game has the following features;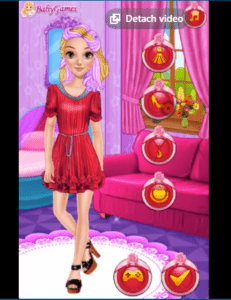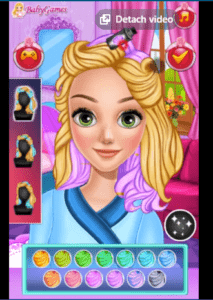 Hairs Style
Dye the Hairs
Makeover
Dress Up
4.Princess Ana Hairstyle:
Princess Ana is very fashion conscious and want to adopt some new look. She is waiting for your help to gain some new looks through hairstyles. This game is very famous and almost 90% of the gamer must give it a try. The game has the following features;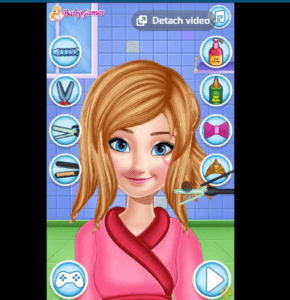 Wash the Hairs
Cut Hairs
Hairstyles
Use of Hair Pins
5.Barbie Hair Design:
All the favorite character Barbie is requesting to get a new hairstyle. She is going to date with Ken in the evening and want to look unique on this special event. She has a beautiful dress and matching shoes but what about hairstyle? You can design her hairs and give her a new look. You can perform the following features;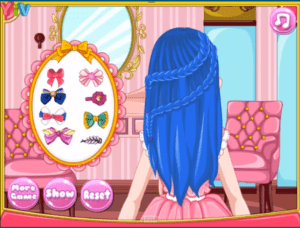 Spray the Hairs
Wash the Hairs
Comb
Change Hair Colors
Pic Various Hairstyles
Hair Accessories
Related Article | Say Good Bye to Boredom with Top 5 Best Ben 10 Games 2018