Places To Travel In Pakistan
Pakistan is home to some of the most beautiful natural landscapes and sceneries. it is indeed a piece of heaven on earth. The friendliness of the people of Pakistan with the most beautiful natural places, millions of people from foreign countries come to visit them. Places like Kashmir and northern areas of Pakistan are some of the most visited places to travel in Pakistan. These part of Pakistan has been always famous because of its green valleys, high mountains, beautiful lakes and rivers, healthy weather and wildlife.
Northern areas of Pakistan are always the center of attraction for the tourists. Whether they are from Pakistan or outside the country. As Pakistan houses scores of different cultures and is regarded as a multi-season country, it has always attracted tourists. Pakistan is a place that is known for beautiful streams, gorgeous snow peak mountains. And now with social media the world is learning about the unparalleled beauty of Pakistan. Some of the most beautiful places to travel in northern areas of Pakistan are as follows.
Naran Kaghan
Hunza Valley
Skardu Valley
Fairy Meadows
Naltar Valley.
Naran Kaghan
Naran Kaghan valley is located in the province of Khyber Pakhtunkhuwan right in the Mansehra District. The valley opens only for few months to showcase beauty of mother nature. During winters the Naran Valley stays closed due to heavy snowfall in northern areas of Pakistan. This beautiful valley still remains one of the most visited places by local and foreign tourists of Pakistan.
This valley is surrounded by the lush green mountains and deep alpine forests that has always been a treat for the travelers. In the valley of Naran, the main attractions are the Saif-ul-Muluk lake, Lulusar Lake, The Queen Dudipatsar Lake, Ansoo Lake and Babusar Top.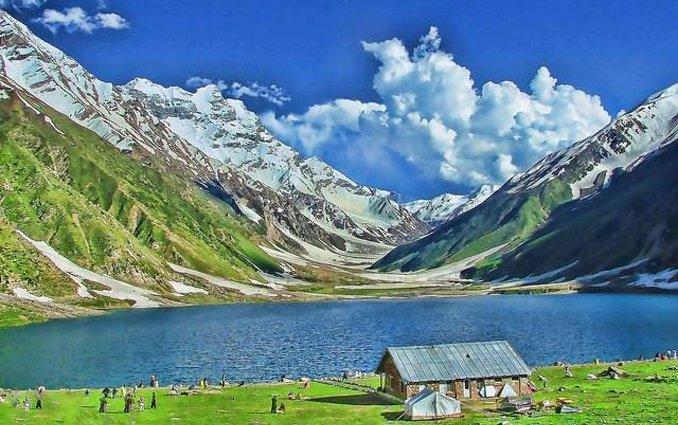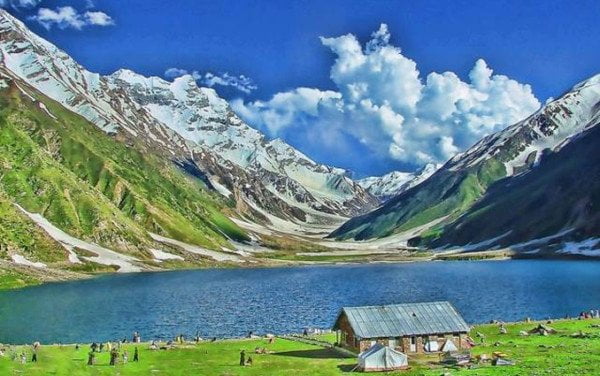 Hunza Valley.
Hunza Valley located just near the China border rests in the mountains of the northern parts of Pakistan. This beautiful land is well known for its culture and unparalleled beauty that pulls everyone towards it. It has been offering its wanderers the history and culture along with their colorful traditions that is made more amazing by the delicious fruits this valley offers. Hunza valley is not only on the shortlist for local travelers but also foreign tourist coming to witness the beauty of Pakistan. Hunza valley is home to some amazing tourist destinations such as Altit Fort, Attahbad Lake, Ganesh Historical Settlement, Passu Cones and Glacier, and Pak-China border.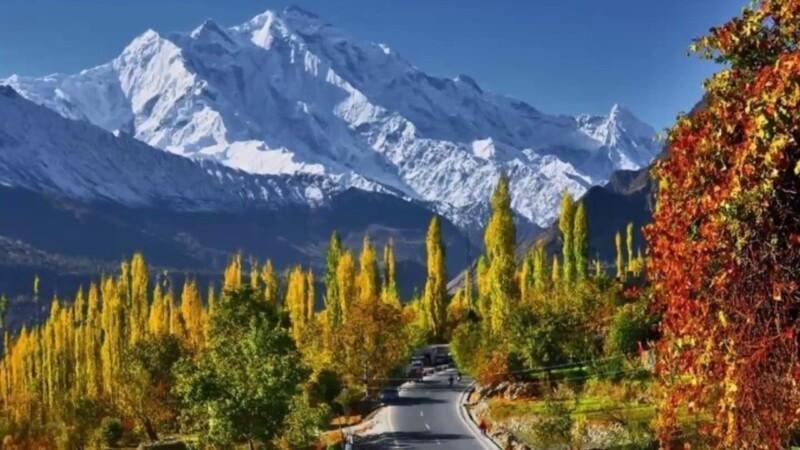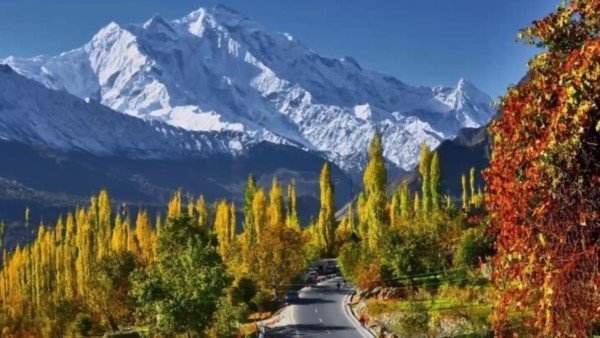 Skardu Valley.
Skardu valley is another beautiful show piece of mother nature in Pakistan located under the Karakoram range in the North of Pakistan. This valley offers a lot to travelers and tourists that leaves an ever lasting impression of the beauty Pakistan. The valley has a rich culture and history with interesting culture and traditions as similar to the culture and traditions of Tibet. That is why Skardu in the Gilgit Baltistan region is also known as Little Tibet. Some best places to visit in skardu valley are kharpocho Fort, Shiger Valley and Fort, Shangrila Lake, and many more.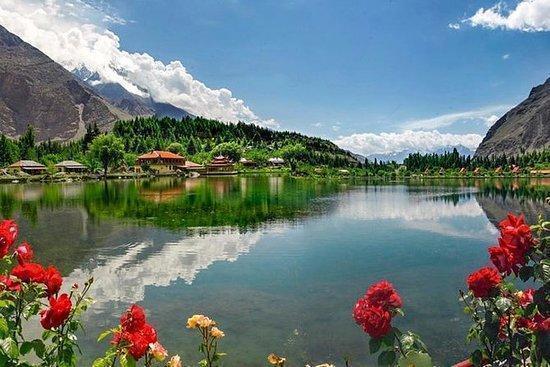 Fairy Meadows.
Fairy Meadows, also known as Joot, is a grassland near the base camp of Nanga Parbat and located in the Diamer district. It is famous because of dark alpine forest in the surrounding, lush green meadows and the mighty Nanga Parbat. Nanga Parbat is known as the killer Mountain with the name listed on the second in highest peak of Pakistan. In the Fairy Meadows, one can explore some beautiful regions by trekking towards Biyal Camp and Base Camp of Nanga Parbat.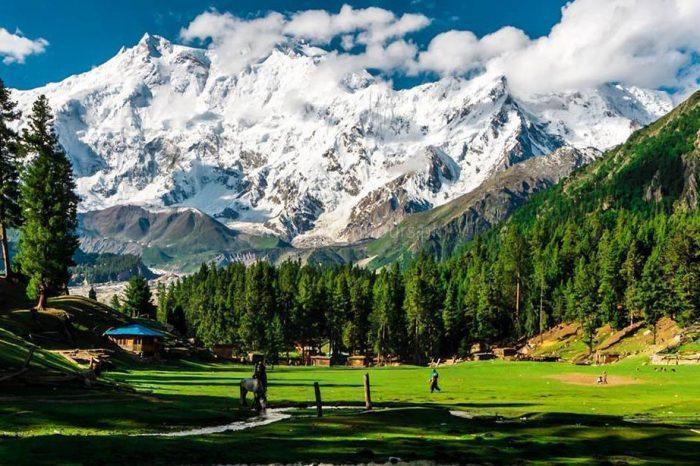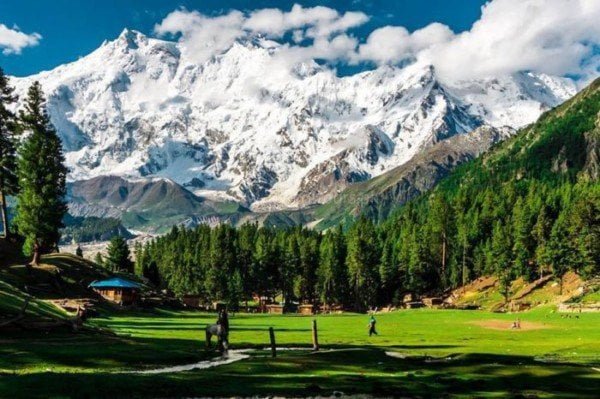 Naltar Valley.
It is located in the Gilgit Baltistan of northern Pakistan. Naltar valley is full of lush greenery all around with astonishing views. However, the weather remain cold in naltar valley as it has an elevation of 9700 ft. The best destination for travelers are Satrangi, Pari Lake, Blue Lake and many more. Furthermore, in summer, large number of travelers come to visit such destination to record their memory. In winter, people enjoy the International Ski Festival in the valley.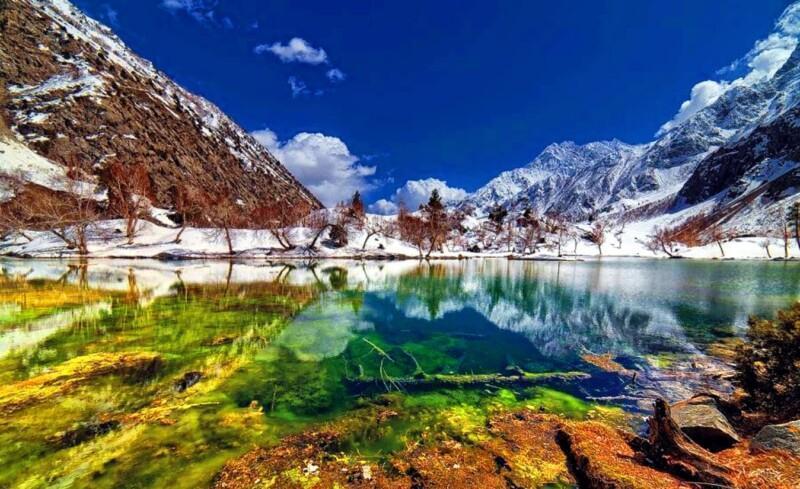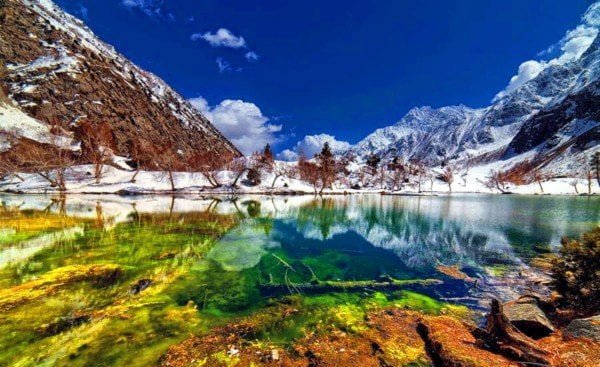 I hope you enjoyed the tour guide here at Beam.pk. Read more in our travel section about the best places to travel in Pakistan