Are Celebrities Supporting IK? Here are the Reactions of Celebrities for PM Imran Khan Success
Finally, the most we have got the finest and capable person as a prime minister of Pakistan. ­All the youth including the celebrities has congratulated Imran Khan for this great victory. Everyone is hoping that Imran will bring the change and will work for the development of Pakistan. Surprisingly all social media platforms especially, Twitter is filled with the best wishes and congratulation wishes to PM Imran Khan. When everyone is congratulating Imran Khan, then the celebrities are also rushed to social media to congratulate him.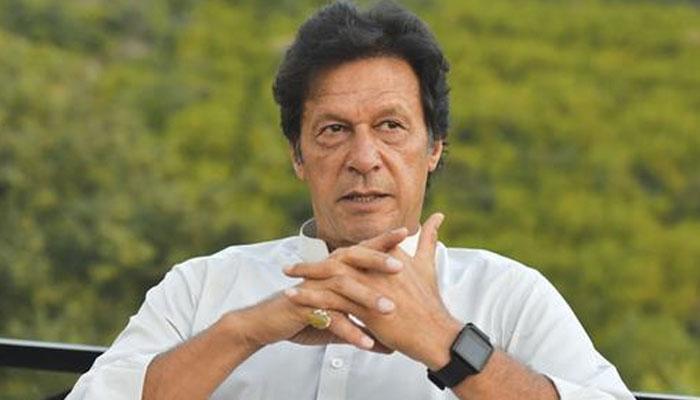 Celebrities Congratulate PM Imran Khan:
Various names of our country are rushed to twitter and tweet best wishes for the 22nd Prime Minister of Pakistan.
With the shadow of a doubt, Hamza Ali Abbasi, the biggest supporter of PTI and Imran Khan wishes him for his success. He not only congratulates him but also describe his characteristics and simplicity.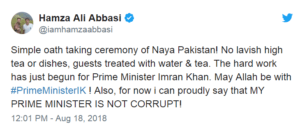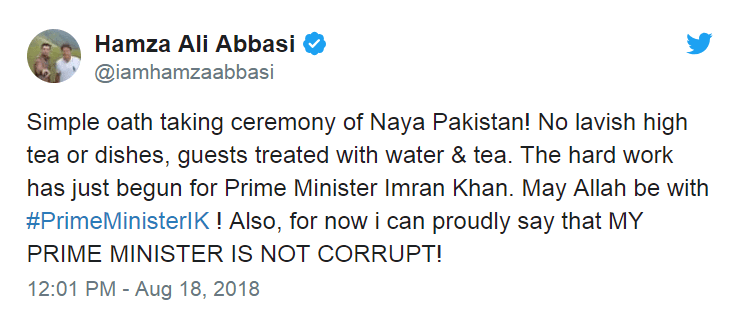 Mawra Hocane, not only congratulate PM Imran Khan but also praises Jemima and called her selfless person. She also invited her for a visit to Pakistan.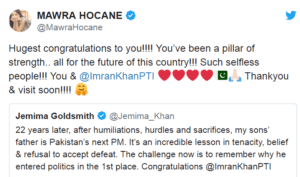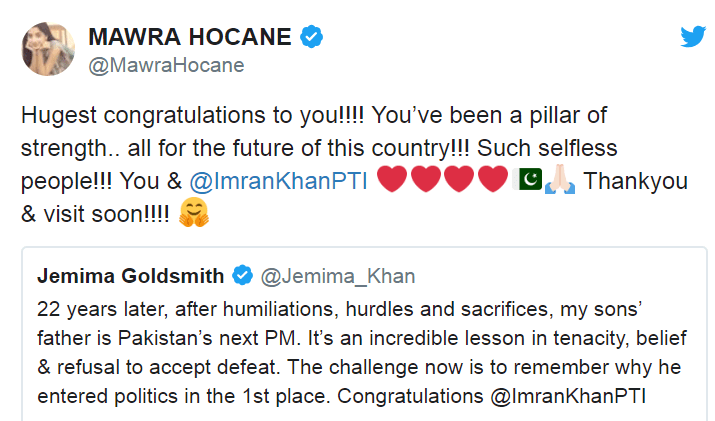 The Singer, Actor and Song Writer, Farhan Saeed is also the biggest fan of IK. He used to celebrate the success by tweeting the traditional line; Tabdeli A Nahi Rahi A Gai Hai.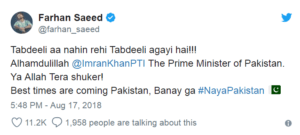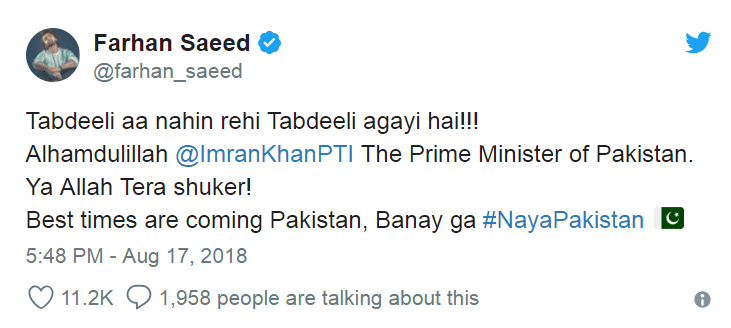 The charming and dashing Feroz Khan also congratulate Pakistan for having such a great leader.
The famous entertainer and You Tuber, Zaid Ali also congratulate him. He said that IK has a power and strength to fulfill all his promises and expectation of every Pakistani.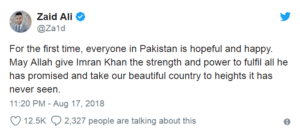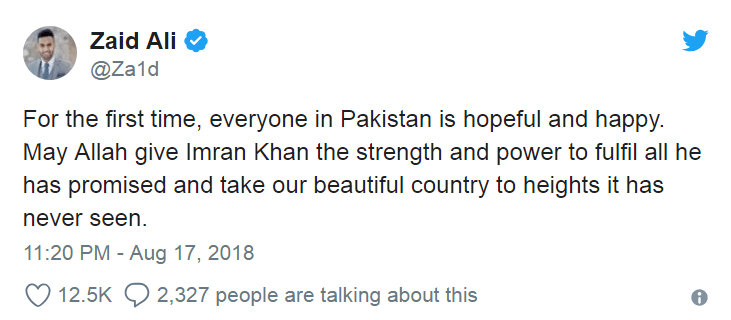 The actress and international model Veena Malik also expressed her emotions on this occasion. As she said I am very happy and excited for new PM of Pakistan.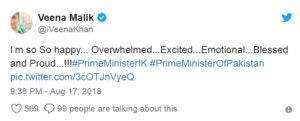 The senior actress Samina Peerzada also appreciating IK for his struggling and hardworking She advised every Pakistani. This land is full of opportunities for everyone with hardworking and operation we can make this land strong.


Imran Abbas is also very hopeful with the new PM of Pakistan. He said I am seeing Pakistan becomes a rising and successful country.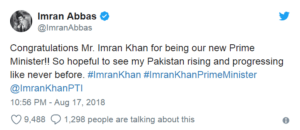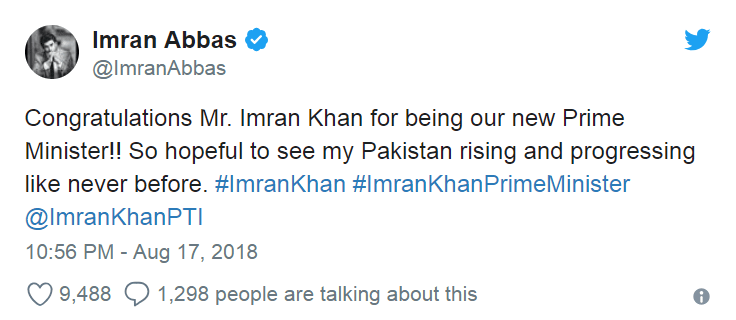 Ramez Raja Pakistani strong cricketer is feeling proud to be invited on oath ceremony by IK. He is hopeful for the change and ready to do everything for it.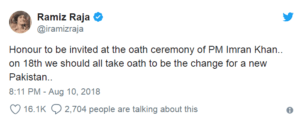 The high rated actress Kubra Khan is also giving honor to IK and all his supporter.


Related Article – All You Need to Know About Sami and Ayesha Omer Movie, Kaaf Kangana