Capture the Beautiful Memories of Eid with Infinix Eid Discount 2018 – Get Low Priced Smartphones
Infinix is a leading smartphone company which is gain success by every passing day. Currently, they have a mid-range customer base, but they are introducing new models which will surely attract the customer.  Indeed, Eid-ul-Adha is a special event for the Muslims and every brand is offering a sale to make it more memorable. Whether it's a clothing brand, a food brand or any other equipment brand. Everyone is offering promotional sales o that they and the customers can be facilitated with this. To make this event even more special, Infinix has offered Infinix Eid Discount 2018 for their valuable customers. Now have your own amazing smartphone this Eid with reasonable prices and click the perfect shots of yourself.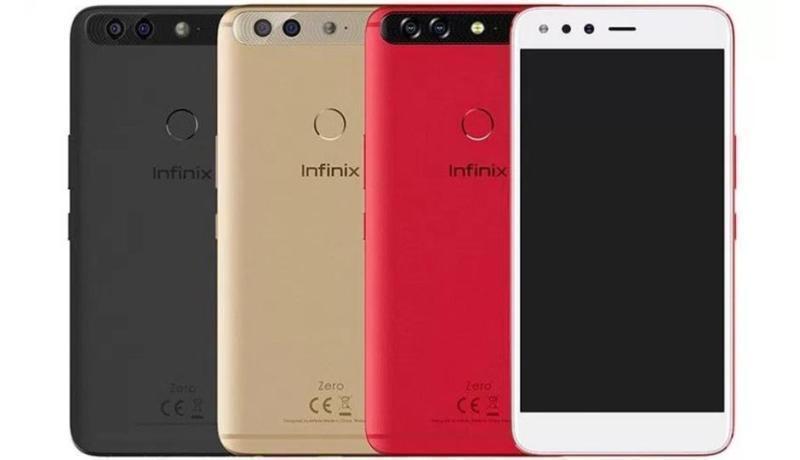 Infinix Eid Discount:
Infinix has offered this discount on the following 4 amazing smartphones. The offer is for a limited time so hurry u and go get your own smartphone this Eid-ul-Adha. Moreover, the smartphones are available both online and offline stores.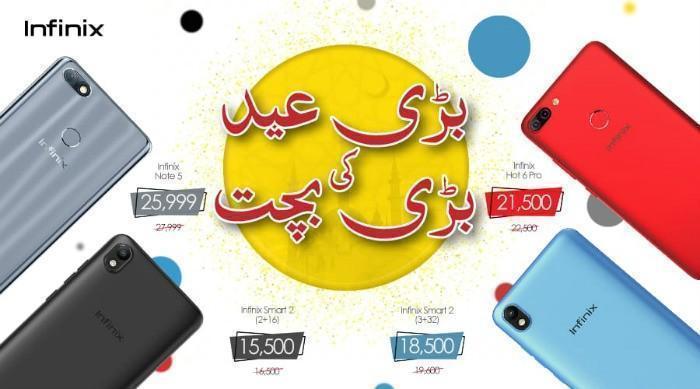 1.Infinix Note 5:
Indeed, Note 5 is one of the amazing smartphones of Infinix. This amazing smartphone has generous storage space; 4 GB RAM and 64 GB internal storage and you will never get such an amazing smartphone at that low price. This smartphone is available at 25,999 PKR, before that it was available at 27,999 PKR.
2.Infinix Smart 2 with 2 GB RAM:
The specialty of this smartphone is camera quality. Especially the 8 MP Front camera which have a flashlight and many other features. On this Eid, capture the beautiful memories with Infinix Smart 2. This smartphone is available at 15,500 PKR, before that it was available at 16,500 PKR.
3.Infinix Hot 6 Pro:
Another amazing smartphone which has a 6-inch display with 4000 mAh Battery and Dual rare cameras. Moreover, this amazing smartphone has 3GB RAM and 32 GB generous storage space to allow you the multitasking. This smartphone is available at 21,500 PKR, before that it was available at 22,500 PKR.
4.Infinix Smart 2 with 3 GB RAM:
Infinix Smart 2 came I two variants, 2 GB and 3 GB RAM. It has intelligence face unlock and the exceptional camera capability. This smartphone is available at 18,500 PKR, before that it was available at 19,600 PKR.
Related Article – Latest Smartphones Ranking in Pakistan with Highest Market Shares