Here is a Review about Why Episodes of Coke Studio 11 Third Episode Beats the Previous
No one is unaware of the Coke Studio and its music quality. Every year, they give us amazing songs which remain viral over the year. Its 10 seasons has been completed and it's the Coke Studio 11 season. However, everyone was excited to listen this new season because it has some new things in it like Coke Studio explorer and much more. Unfortunately, the first episodes of the coke studio disappoint fans as they were expecting something unique and new music. But there was nothing new and interesting. But the 3rd episode of the coke studio season 11 rocks and prove as a savage.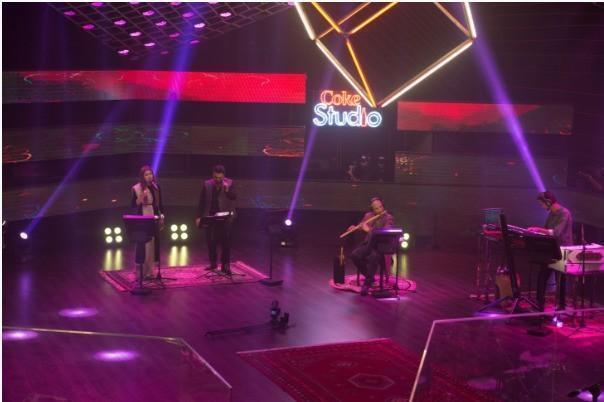 This amazing episode is comprised of three songs and it snatches the heart of the people in very less time. Especially, the Momina and Sahira Ali Bagga part were amazing. The episode was a perfect mixture of Qawali, melodies and soulful song lyrics.
Songs of Coke Studio 11 Episode 3:
Here are the details of the songs and the best things about this episode. We can say that; this episode is the best episode of this season.
1.Piya Ghar Aya:
If you love the old coke studio with much more decent music and lyrics, then this Qawali is a perfect listening choice for you. Sung by the famous Qawals with variations in the old lyrics and new music make it the worthier stuff of this season.
Singers: Fareed Ayaz, Abu Muhammad Qawal, and Brothers
Song Name: Piya Ghar Aya (Bullah Shah Kalam)
Type: Qawali
[youtube https://www.youtube.com/watch?v=WzlO79d3S8c]
2.Allah Karesi:
The perfect father and son duo perform this Kalam very well and give us a new reason to love coke studio. The Siraiki Folk combination with latest era music and soulful voice of the father and son make it more super listening playlist addition. Although this is unable to beat the original one it's still amazing.
Singers: Attaullah Khan Esakhelvi and Sanwal Esakhelvi
Song or Kaalam Name: Allah Karesi
Type: Kalam and Qawali
[youtube https://www.youtube.com/watch?v=XcUgJA3_W6Q]
3.Roye Roye:
Indeed, we can say that Roye Roye is the savage of this season. All the song lyrics, composition, music and other things are managed by great Sahir Ali Bagga. However, with such soulful voice of Sahir along with Momina is really something worthier to listen.
Singers: Sahir Ali Bagga, Momina Mustehsan
Song Name: Roye Roye
Type: Song, Romantic and Love
[youtube https://www.youtube.com/watch?v=S33PzzeozpU]
Related Article – Here is the Complete Nominations List of Hum Style Award 2018