Road Trip – Feroze Khan Appears in the Upcoming Short Film – Releasing Soon:
Feroze Khan appears in the upcoming project of Digestive Showtime this year. Digestive Showtime is a huge platform that provides a series of short films. Every project of Digestive Showtime reflects a message for its viewers. This time a phenomenal and very talented Feroze Khan is playing the lead role. Pakistanis, especially the fans of Feroze Khan are waiting for this short film impatiently.
Road Trip – Details:
The short film "Road Trip" is the Digestive Showtime presentation. However, Feroze Khan is playing the leading character. He is a popular face of the Pakistani Drama Industry. Previously, he has been an important part of many super hit dramas like Khaani and Romeo Weds Heer.
Currently, his drama Khuda or Muhabbat Season 3 is getting much popularity. Besides the super hit dramas, he also did a film, Zindagi kitni haseen hai alongside Sajal Aly. Now, he is all set to amaze his fans with his upcoming short film Road Trip.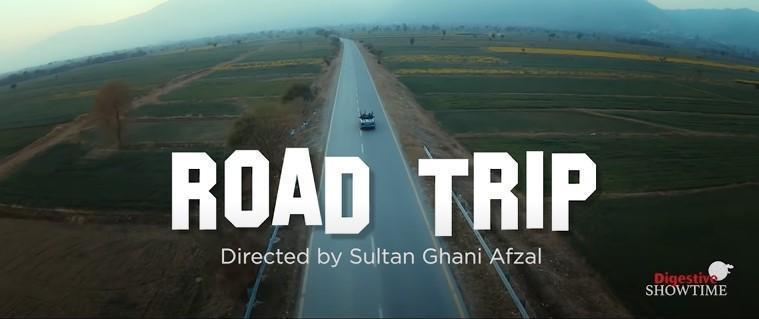 The Cast of the Upcoming Project Road Trip:
The leading cast of the short film Road Trip includes:
Feroze Khan
Ahmed Majeed Algora
Waliya Najeeb
Director, Producers & Writer:
Sultan Ghani Afzal directs this short film. Whereas, the executive producers are Umair Mustafa and Danish Khwaja. Moreover, Jazz Rizwi and Naem Ali paired up to provide the storyline of this short film.
Release Date:
Road Trip is releasing on 4th June 2021. However, you can watch this short film on YouTube as well as on the Digestive Showtime official Platform. Furthermore, the official trailer has been released on YouTube.
Conclusion:
Feroze Khan appears in the upcoming short film "Road Trip" which is the Digestive Showtime Presentation. As a matter of fact, by viewing the official trailer of this short film, it seems that this is the story of two brothers who have not good terms with one another.
They went on an unplanned road trip where they realized the differences in them. Moreover, Waliya Najeeb also portrays her role efficiently. Hence, people are waiting to see this amazing concept which is portrayed by their most favorite actor.