Don't Forget To Watch Comedy Telefilm Apni Apni Love Story on This Eid!!!
Pakistan entertainment industry is doing its best to entertain its audience, the industry don't forget their audiences even on the special days. The Pakistani entertainment always do something new and unique to whom audience love. Therefore, on this Eid-ul-Azha a new Pakistani Telefilm Apni Apni Love Story would be on air with excellent actors. The upcoming rom-com Eid telefilm stars Aijaz Aslam, Azfar Rehman and Sadaf Kanwal in lead roles. This telefilm is directed by Kashif Saleem which includes comedy scenes and much more to entertain you on this special day. So, for knowing more about this telefilm you need to check the below section.
All about Apni Apni Love Story
Make the Eid celebrations double with the upcoming Pakistani telefilm which features Aijaz Aslam, Azfar Rehman and Sadaf Kanwal in main characters. Kashif Saleem's upcoming telefilm will feature Mahnoor and Aijaz falling in love when they least expect it. The story of the telefilm Apni Apni Love Story has been written by Faiza Iftikhar on the other hand, Kashif Saleem is the director of this telefilm.
Story of Telefilm
The Apni Apni Love Story telefilm is a light-hearted comedy which revolves around a Mamoo as Aijaz Aslam and his niece as Sadaf Kanwal. Mamoo has sacrificed his love life for her as he is only guardian of Sadaf and does not want any problems in her life. However, Mamoo's character puts a condition on her marriage that whoever wants to marry with his niece will have to become an In-house son-in-law and follow the rules of the house.
Consequently, Azfar Rehman likes Sadaf and wants to marry her. But one problem arise when his past love as Mahnoor Baloch reappears in his life and it leads to a twist in the story. Moreover, to know extra about its story you need to a little wait.
A Pakistani Drama Serial Malal-e-Yaar with amazing story would also be on air in this month on HUM TV.
Excellent Cast Members
The upcoming Pakistani telefilm has a great cast members as:
Aijaz Aslam
Mahnoor Baloch
Azfar Rehman
Ayaz Samoo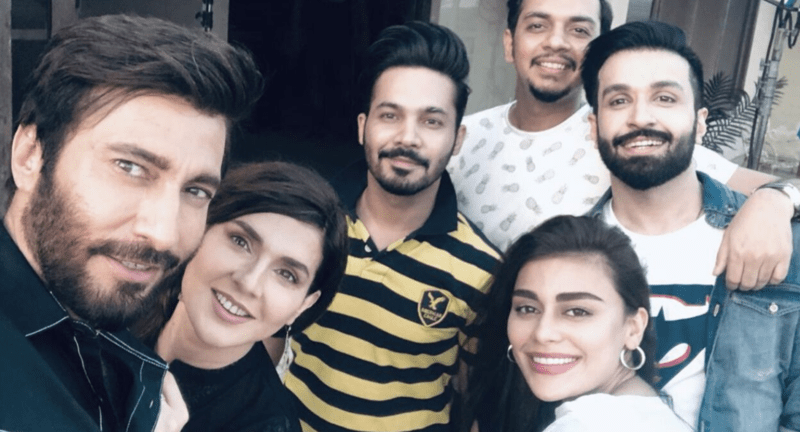 Releasing Details
This telefilm would come on Eid-ul-Azha 2019. Spend a wonderful Eid with your family and friends by watching Apni Apni Love Story with lots of fun, comedy, love and care.