Canada's policy about foreigners coming to their land is pretty flexible. This is the reason why 35 million choose Canada to be their destination and to avail opportunities every year. Let's take a look at how to get a Canadian visa.
Procedure:
The procedure to apply for a Canadian visa goes like this. You need to and can
Submit visa application form using Citizenship and Immigration Canada's online application system
Also apply using paper application forms
Complete all the forms carefully without leaving any section out
Sign the application form
To submit the application form you must visit Canadian visa center in Islamabad, Lahore or Karachi. You need to provide your photographs and fingerprints. You need to submit all the required documents along with the form also. You will be given a receipt once you submit your application form. Fill all the forms carefully any error in the forms might cause the rejection of the application and you would have to go through the process all over again.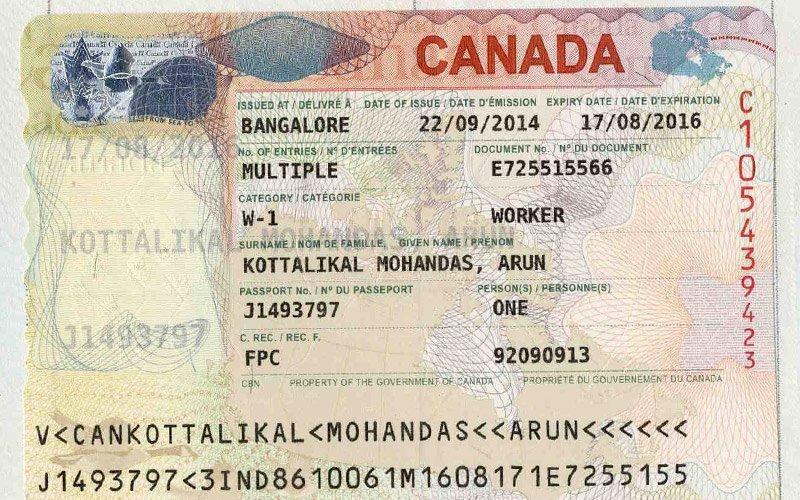 Requirements:
Following documents are required while applying for the visa.
Two photographs
Valid passport
Photocopy of personal information from passport
Bank statement, pay slips, property slips or any other document for last 12 months that serves as a proof for available funds
Marriage certificate if you are travelling with your spouse
Any document that proves your ties with Pakistan such as employment letter etc.
Green copy of visa fee receipt
Fee requirements:
You have to pay a visa fee and biometric fee when applying for Canadian visa. Fee for
Visa is PKR 10,000
Biometric is PKR 18,500
Contact details:
You can contact the visa agencies here:
Helpline: Islamabad+92-51-8439344
Email: info.canadaisb@gerrys.com.pk
Helpline: Lahore +92-51-8439344
Email: info.canadalhe@gerrys.com.pk
Helpline: Karachi+92-51-8439344
Email: info.canadakhi@gerrys.com.pk