Gohar Rasheed has made a knack of choosing roles that traverse an interesting character arc. His success story has been just dramatic as his films. He is known for his work in internationally acclaimed movie Seedlings for which he was nominated as a Best Actor in a supporting role at New York Film Festival.  In conversation with media the actor talks about his upcoming film Rangreza which is to be released on 21st this month.
Gohar Rasheed has been working his way up, gradually. "I used to sell cigarettes and earned Rs.40,000 once upon a time, with which I purchased my ticket to Karachi," reviewed the star, who studied from Beaconhouse National University (BNU) in Lahore. "I used to ride a bus all the way  the  to II Chundrigar Road to drop off my resume at various Television stations until I was hired as a line producer. My first two plays were Moulin Rouge and Bombay Dreams however my performance as General Ziaul Haq was most acclaimed and that got me the recognition."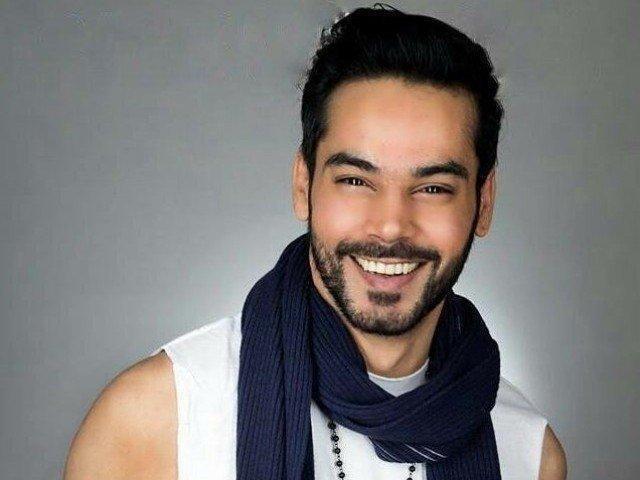 Talking to the media  Gohar Rasheed said "A film of mine called Seedlings was screened in the New York City International Film Festival and that was when things started to change. It was an overwhelming experience because getting nominated at international festival was an achievement for me. I was nominated as best actor for my film Seedling .
I did some films after that – including 021, Yalghaar and now I'm doing Rangreza. The dramas that got me a lot of love (or hate, for the character) were Digest Writer and Mann Mayal.
Talking about Rangreza he said that It was Amir Mohiuddin version. He said when I heard about the character the one person who came into my mind was you. So, he approached me and discussed the story and I agreed to do the role.
Talking more about the character in Rangreza he said, The name of the character is Waseem. He is a dholak player in Qawwal band. He has his own way that is a lit bit edgy and there is a surprise element at the end that you will get to know once you watch the film.
Talking more about his upcoming projects he said that, There are very interesting projects in pipeline. I have signed a film about which I will share the details soon with my fans.
Also Read: Top 10 Most Awaited Movies of the Year 2017