Pakistan Super League third edition opening ceremony finally took place on Thursday 22 Feb 2018. Before the first match between Multan Sultans and Peshawar Zalmi, Dubai International Stadium lit up with amazing talents, glamour, and entertainment to boost up the cricket fans before the match. The PSL opening ceremony started with the entry of talented Ali Zafar performance and was followed by the PSL teams in a stadium.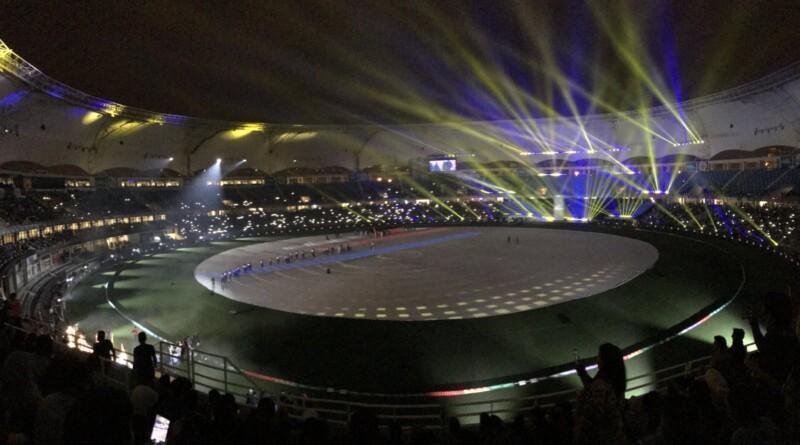 First, it was the team's entrance and then the performance of legendary Abida Parveen. She amazed the crowd by her magical voice at the PSL opening ceremony.  Jason Derulo, the famous singer, and songwriter created the great atmosphere with his remarkable and entertaining beats.
Another talented singer Shahzad Roy created the great joy on the stage with his performance at PSL. The fan-favorite voice behind the beloved PSL anthems, Ali Zafar, marked the night with his vocals. And the most awaited performance? His latest PSL anthem 'Dil Se Jaan Laga De'. The ceremony was hosted by Hareem Farooq and Bilal Ashraf.
Pakistan Cricket Board Chairman Najam Sethi vows to the nation while addressing in the opening ceremony, he said, "We are having three matches in Pakistan this year. Insha'Allah, very soon we will have the entire tournament being held in Pakistan with cities like Multan, Peshawar, and Pindi hosting games along with Lahore and Karachi," He further said "We have over 100 people from different countries including cricketers, umpires, officials and other stakeholders working to make PSL bigger and bigger".
The tournament will continue throughout the months of February and March, with the final to be held in Karachi on March 25. So, let's wait who will have the glittery trophy in the final of PSL 3 which has already begun along with such excitement and entertainment, of course.
Read More: Check Out the Response of People on PSL 3 Trophies