You can also Monetize Tiktok Account and make money from it.TikTok is a popular social media platform that allows users to create and share short videos. While many people use TikTok for fun, there are also a number of ways to make money from the platform.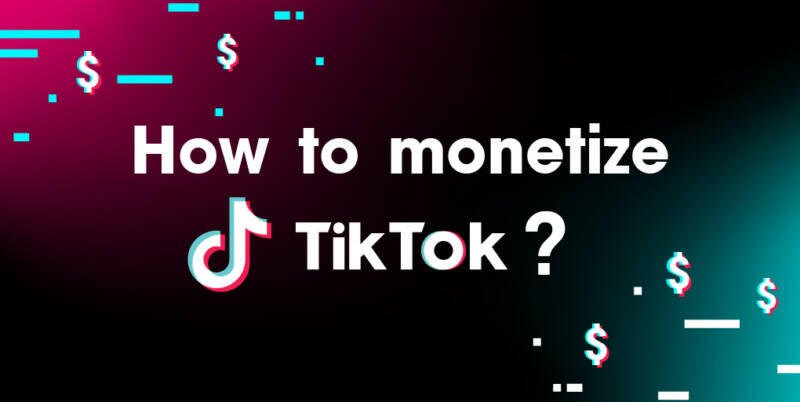 Here are a few ways to monetize TikTok account in Pakistan:
Join the TikTok Creator Fund
The TikTok Creator Fund is a program that pays creators based on the number of views and engagements their videos receive. To qualify for the program, you must have at least 10,000 followers and 100,000 views in the past 30 days.
Create Branded Content
Another way to Monetize Tiktok Account is to create branded content. This involves creating videos that promote a particular product or service. Brands are often willing to pay creators to promote their products, especially if they have a large following.
Sell Merchandise
If you have a large following on TikTok, you can also sell merchandise to your fans. This could include t-shirts, hats, or other items with your logo or catchphrase on them.
Go Live
When you go live on TikTok, viewers can send you virtual gifts. These gifts can be converted into real money, which you can then withdraw.
Partner With Other Creators
You can also partner with other TikTok creators to create videos together. This can help you reach a wider audience and increase your chances of making money.
Read more: Twitter Might Start TikTok Display Format for its Explore Tab
Tips for Making Money on TikTok
If you're serious about it and want to Monetize Tiktok Account, it's important to create high-quality content that will engage your audience. You should also focus on building a strong following. The more followers you have, the more likely you are to attract the attention of brands and other potential partners.
Here are a few tips to help you make money on TikTok:
Create high-quality content: This is the most important factor in determining whether or not you'll be successful on TikTok. Your videos should be engaging, entertaining, and informative.
Focus on a niche: When you focus on a specific niche, you'll be able to attract a more targeted audience. This will make it easier to build a following and attract the attention of brands.
Be consistent: The more often you post new videos, the more likely you are to keep your audience engaged.
Use relevant hashtags: Hashtags are a great way to get your videos seen by more people. When you use relevant hashtags, your videos will show up in search results for those hashtags.
Interact with your audience: Respond to comments and questions, and participate in challenges and trends. This will help you build relationships with your audience and keep them engaged.
By following these tips, you can increase your chances and Monetize Tiktok Account in Pakistan.