Independence Day is the time when everybody expresses their affection for nation with various ways. Some paint banners all over, some put banners on their vehicles, and a few people play their national tunes. Most of the young men and young ladies show their patriotism by wearing green dresses. Brands are likewise demonstrating their love for the nation by offering sales on their different items like hand bags, shades, wrist watches, scarfs, dresses and by organizing the Independence Day gatherings. The majority of them offer Sale, particularly for Independence Day. Let's have a look on some of the offers.
Rang Ja, the brand known for its colorful collection is offering 10% Extra OFF from 12 to 16 August 2016.

Origins ready to wear is offering 30% OFF in the honor of national day. They are offering 2 and 3 piece suits and shirt pieces. Origins is putting forth deal in the honor of Independence Day.

Chineyere a well known brand of Pakistan is offering Independence Day sale up to 50 % off on entire stock. This brand offers casual wear, formal wear, couture, abayas as well as accessories.

Limelight, which is known for spectacular and alluring dresses, is offering Independence Day Sale. Its offering 40% OFF on selected items in the honor of National day.
Almirah is putting forth 20% OFF on all items and 10% extra sale is offered from 11 to 14 August 2016. This Independence Day special offer is valid on all outlets of Pakistan. This brand offers both male and female variety.

Urban Culture known for its unique and elegant collection, offers sale up to 50% OFF on entire stock and 10% extra OFF from 12 to 16 August 2016 which is Independence Day special offer. This brand is known for its western touch.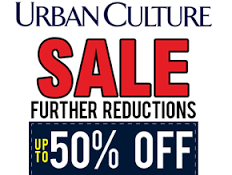 There are also Independence Day Sale/Mid Season sale on many other brands such as, Logo-shoes, Junaid Jamshed, ChenOne etc.
Just go and grab these special day offers and represent the colors of freedom at the best price offered.