Everything You Need to Know About Indus Hospital Karachi (Full Details)
The Indus Hospital is a tertiary care multidisciplinary hospital opened its door for the patients in July 2007. It is located in the heart of Korangi in Karachi with a population of around 18 million. It is a 300-bed tertiary care multidisciplinary hospital providing premium healthcare services. Completely free of cost services are provided across all the healthcare facilities under Indus Health Network.
It is has the Pakistan's first paperless hospital and now become a symbol of hope for the most vulnerable members of the society. The Hospital is running by the Zakat and Donation Funds that are given to the hospital and patients are cured to live a healthy life.
Vision Statement
Excellence in Healthcare for all to Please Allah Subhanahu WA Ta'ala.
Mission Statement
To focus on creating an excellence-driven, comprehensive, compassionate, free of charge and replicable healthcare system accessible to all.
To be a not-for-profit entity, managed with the Islamic concept of Waqf and funded through donations and Zakat.
To adhere to ethical best practices in all aspects of its operations, while following the Shariah and the Law of the Land.
To empower its employees for their spiritual and professional growth
To enhance and build human capacities through quality education and research.
Values of Indus Hospital
Responsibility to provide healthcare as the basic human right
Excellence in quality of service delivery
Indiscrimination in health delivery methods
Dignity of patients and employees
Teamwork in moving forward and achieving milestones
Integrity in day to day activities
Loyalty and commitment to self and the Indus Hospital's cause
Passion to serve, bring smiles and change lives
Indus Health Network
The Indus Health Network is managing a large number of private and government health facilities in Badin, Muzaffargarh, Lahore, and Bhong (Rahim Yar Khan). Under its massive expansion plan IHN is planning to set up health facilities in Peshawar, Multan, Quetta, and Mansehra.
Hospitals in Sindh:
The Indus Hospital, Korangi Campus, Korangi Karachi
The Indus Hospital, Sheikh Saeed Memorial Trust Campus, Korangi Karachi
The Indus Hospital, Al-Fakir Trust Campus, PIB Colony, Karachi
District Head Quarter Hospital, Badin
Hospitals in Punjab:
Recep Tayyip Erdogan Hospital, Muzaffargarh
Muhammad Shahbaz Sharif General Hospital, Bedian Road, Lahore
The Indus Hospital, Al-Ghazi Trust Campus, Bhong, Rahim Yar Khan
Manawan General Hospital, Lahore
Multan Institute of Kidney Disease, Multan
Sabzazar General Hospital, Lahore
Clinical Services in Indus Hospital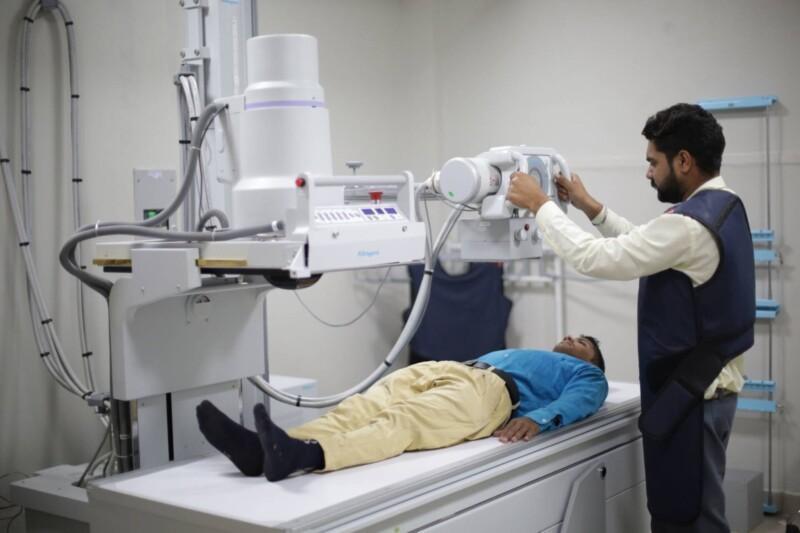 This Hospital offers a wide range of clinical services at the various campuses across Pakistan. Here is the list of complete services for patients.
1. Surgery & Allied Services:
Anesthesia, Pain Management & Critical Care
General Surgery
Obstetrics & Gynecology
Orthopedics
Otorhinolaryngology/ENT
Urology
2. Pediatric Services:
Neonatal Medicine
Pediatric Critical Care
Pediatric General Surgery
Pediatric Medicine
Pediatric Oncology
3. Medicine & Allied Services:
Cardiology
Emergency Medicine
Gastroenterology
Infectious Diseases
Internal Medicine
Nephrology
Pulmonology
Family Medicine and Community Health
Diabetes & Endocrinology
4. Blood Center & Laboratory Services:
Lab/Hematology
Lab/Histopathology
Lab/Microbiology
Lab/Chemical Pathology
Education and Research Centers
Indus Hospital Research Center
Postgraduate Medical Education Program
Residency and Fellowship Program
Diploma in hospital Infection Prevention and Control
Zakat and Donation Portal of Indus Hospital

Via online portal of this Hospital General Fund and Zakat fund can be donated from anywhere in the world. The ways of donating funds are as follows:
You can donate by visiting the Hospital directly
Several banks have partnered with this Hospital you can directly deposit your donation in a bank or an online transfer
By visiting the Resource Development Office located in the hospital
You can also donate your funds by cheque
For donation you can contact:
Phone #: +92 21 111 111 880
Email at: crd@tih.org.pk
Contact Details
Address: The Indus Hospital, Plot C-76, Sector 31/5, Opposite Darussalam Society, Korangi Crossing, Karachi -75190, Pakistan.
Tel: +92 (21) 35112709-17
Fax: +92 (21) 35112718
Related Article|Punjab Health Department Pakistan| Specialized Healthcare & Medical Education